Saramonic Reveals VGM Stabilisation Kit & Vmic Mini Mic
Vloggers, video producers and content creators of all shapes and sizes rejoice, as Saramonic has revealed its latest audio/stabilisation package. The new VGM Stabilisation Kit & Vmic Mini Mic promises complete stabilisation with the mounting & mic bundle for both regular cameras and smartphone shooters.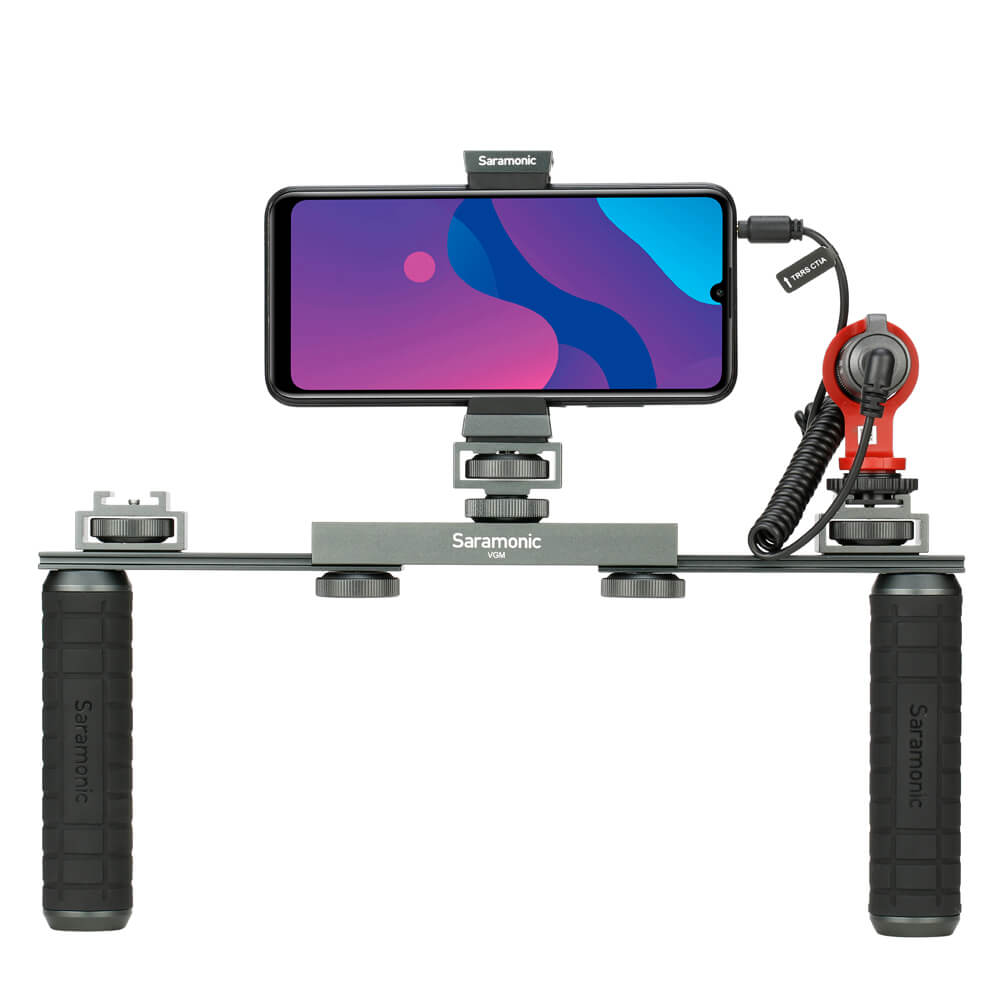 Saramonic is a brand that appears to be rapidly gaining ground in recent months and years as they push into the UK tech landscape. The new VGM Stabilisation Kit with its on-board Saramonic Vmic Mini Mic now lands as a complete stabilisation, mounting and microphone bundle, specifically designed for videographers and vloggers shooting with all types of cameras. The new system includes a 'broadcast-quality', cardioid condenser mini shotgun mic that promises to deliver clear, focused sound and an incredibly low price point.
The VGM system promises its users solid and adaptable stabilisation for handheld shooting and features a 4.72" shoe mount top rail, with two 4.72" slidable bottom rails with 7x 1/4"-20 threaded holes, two cold shoe mounts, two grip handles and a wrist strap. It also includes both an adjustable clamp for smartphones and a 1/4"-20 mount, allowing users to easily mount the VGM to a tripod or stand for even more camera and accessory mounting capabilities. It can be configured from a minimum width of 4.72" to a maximum width of 12.4", enabling users to tailor set-up precisely for specific shoots.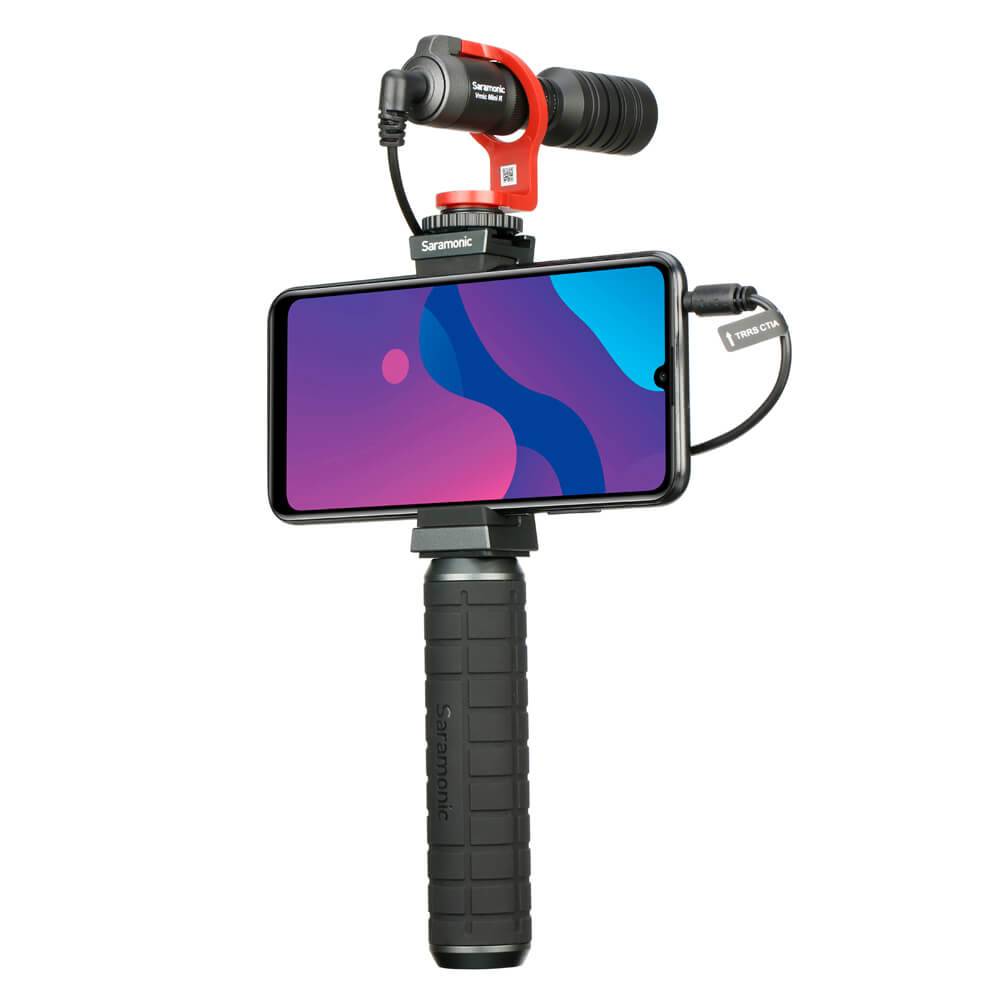 Accessories, such as a [small form] LED light, HDMI monitor, audio mixer, power bank, wireless microphone receiver and more can be mounted at the same time if required.
The native Saramonic Vmic Mini, camera-mountable cardioid condenser mini shotgun microphone features all-metal construction, a rugged integrated shock mount, an advanced windscreen and includes both TRS and TRRS output cables for quick, easy connection to any device. It delivers detailed, crystal-clear sound to cameras with 3.5mm mic input and smartphones with a 3.5mm headphone jack or can be easily paired with a Lightning or USB-C dongle [not included in the box] for mobile devices with no 3.5mm input.
Jit Soni, Saramonic Brand Manager at Mac Group Europe told PhotoBite: "The VGM Stabilisation with Vmic Mini Mic kit provides pin-sharp stabilisation and crystal-clear sound capture at a fraction of what you might usually expect to pay for this level of performance. Saramonic has always prided itself on delivering genuinely class-leading performance without a stratospheric price tag to match, and with this kit, delivers just that. We believe it will be a hit with creators looking for a versatile, robust set-up and intuitive operation that they can rely on no matter what their subject."
Pricing and availability
The Saramonic VGM Stabilisation Kit with Vmic Mini Mic is available from Saramonic approved dealers, priced at £114.00 [RRP]. See more at the Saramonic website.