Samsung Unveils the Galaxy Fold: New Multi-Camera Mobile Solution with Expandable 7.3″ Screen
After much anticipation, a few leaks and what seems like an endless amount of rumours, Samsung has finally, [officially] announced the Galaxy Fold; a brand-new foldable mobile device, which promises to usher an all-new mobile category and hosts an impressive 6 cameras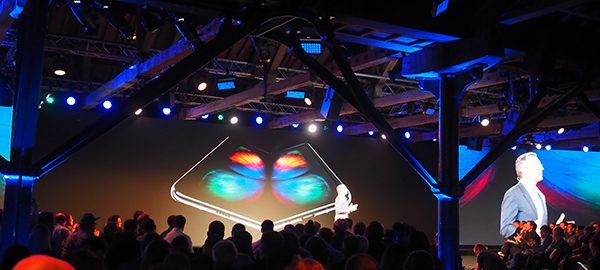 Key features
Triple rear cameras – Wide Angle, Ultra-Wide Angle and Telephoto
Dual front camera – RGB Depth & Wide Angle
Single Cover Camera
4.6″ Cover Display
7.3″ Infinity Flex Display
12GB RAM – 512GB ROM
4380 mAh Battery
"It is our intention to test the Galaxy Fold as soon as possible. Its 6-camera system promises much, but really our interest lies with the capability to edit, running programs like Lightroom and Photoshop on the move. To have a pocket-sized device that can serve as a decent workhorse would be a real masterstroke by Samsung." Simon Skinner, Editor, PhotoBite.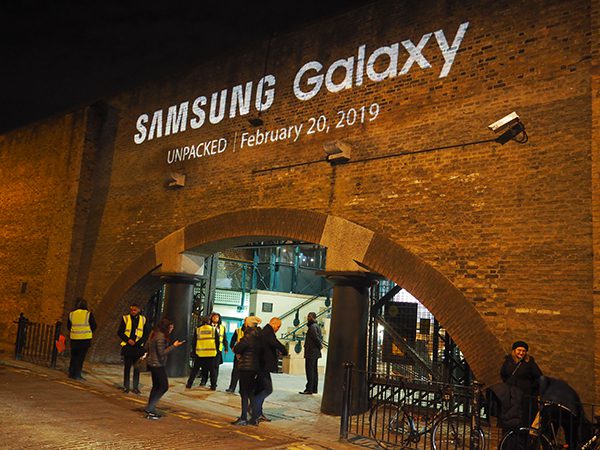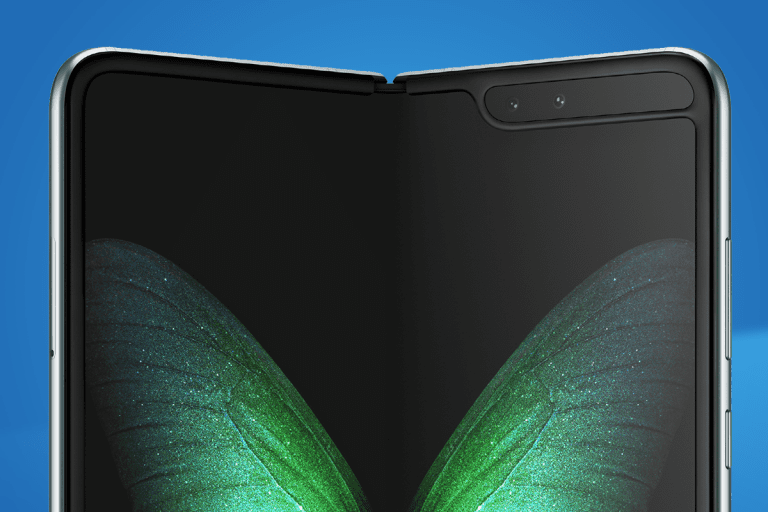 The newly announced Galaxy Fold features a world first in the shape of its 7.3″ Infinity-Flex Display, which folds to more familiar 4.6″ format, which also has a cover display, so serves as a 'normal' smartphone.

It will come in two versions, with a 4G and a 5G edition, and we were told that regular Android apps will function normally on the Galaxy Fold. If developers allow them to scale, like when a phone shifts from portrait mode to landscape mode, they'll adjust for the tablet mode, too. Developers will need to tweak the applications to make them compatible with the multi-window feature and app continuity, [basically, when you skip from the cover screen to the wider screen inside – taking the open app from the cover screen with you].

Multi-tasking
One of the features announced during last night's 'Unpacked' event was the offer of new ways to multitask with the expandable screen of the Galaxy Fold. Users are promised the ability to view/edit images and video, play games, read maps, and a whole lot more, with up to three apps working alongside each other and having plenty of room to breath in the additional screen space.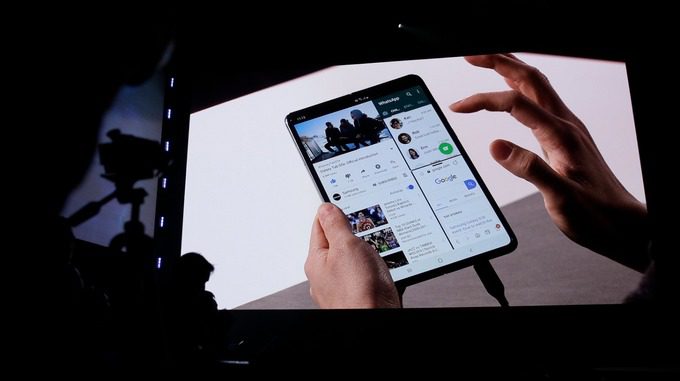 DJ Koh, President and CEO of IT & Mobile Communications Division, Samsung Electronics, said during the 'Unwrapped' event: "Today, Samsung is writing the next chapter in mobile innovation history by changing what's possible in a smartphone. Galaxy Fold introduces a completely new category that unlocks new capabilities never seen before with our Infinity Flex Display. We created Galaxy Fold for those that want to experience what a premium foldable device can do, beyond the limitations of a traditional smartphone."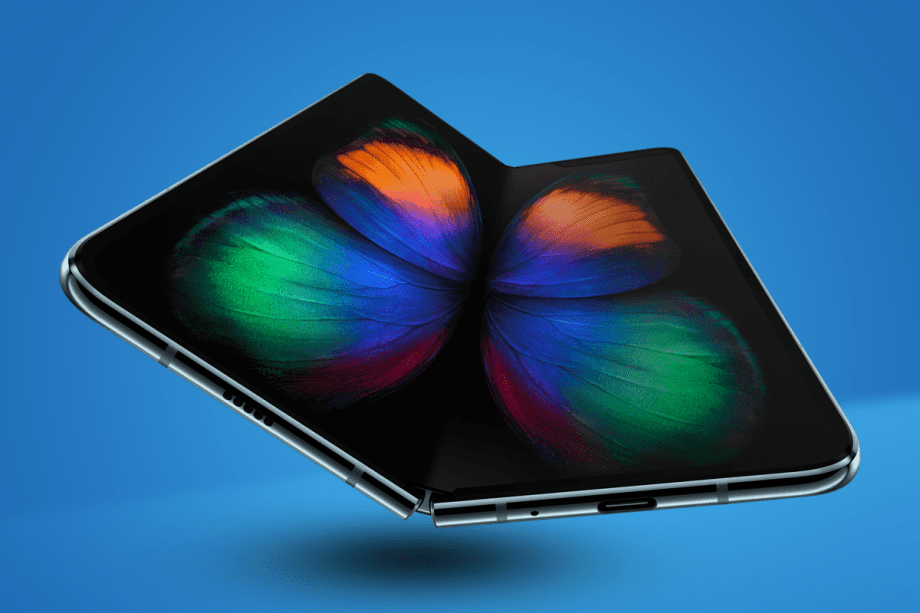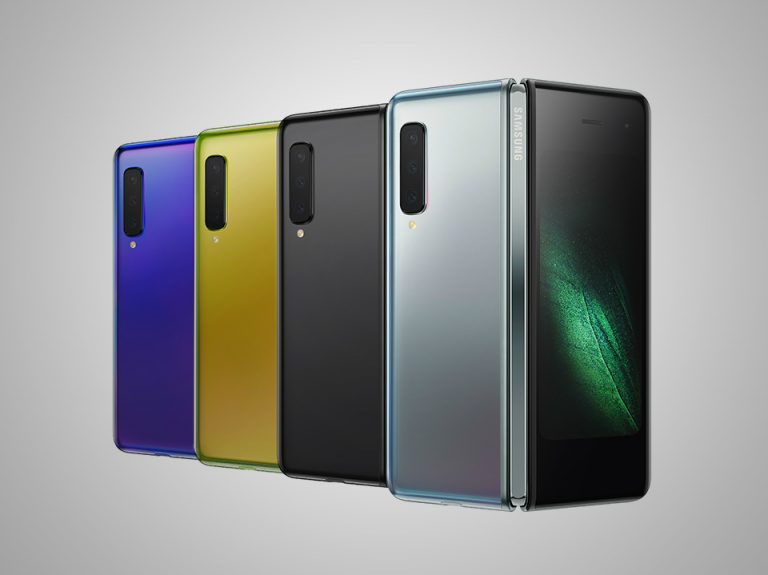 The new Fold opens much like a book, so when it's closed, it basically looks like two smartphones stuck together, meaning it's pretty chunky. Samsung has not exposed the dimensions of the device yet, but we reckon it has to be around that of, well, two smartphones.
Pricing and availability
Samsung has today announced that the Galaxy Fold will be available in the UK from Samsung Online Shop and Samsung Experience Stores, and via an exclusive operator partnership with EE.

Pre-registration has opened as from 08.00am GMT today for those looking to register their interest and receive the latest updates, and pre-orders for Galaxy Fold will go live on www.Samsung.com/uk/Galaxy-Fold and www.ee.co.uk/samsungfold from Friday 26th April ahead of its retail launch on Friday 3rd May.


Watch the official reveal video from Samsung below: