Panasonic Reveal New Vlogging Camera: LUMIX G100 with Tripod/Remote Control
Panasonic has revealed a brand-new mirrorless camera, designed specifically for the vlogging community; the Panasonic LUMIX G100.
Going against what many would first think, this new vlog-friendly camera is not an update to the popular LUMIX G90, the LUMIX G100 seems to have been developed from scratch and is a truly new camera. It has fewer buttons and dials than the G90 and has a more simple design, which makes it pretty easy to use. Boasting a 20.3MP MOS Sensor, the G100 can shoot in 4K at [up to] 30p and at a max of 120 frames per second in HD 1080p.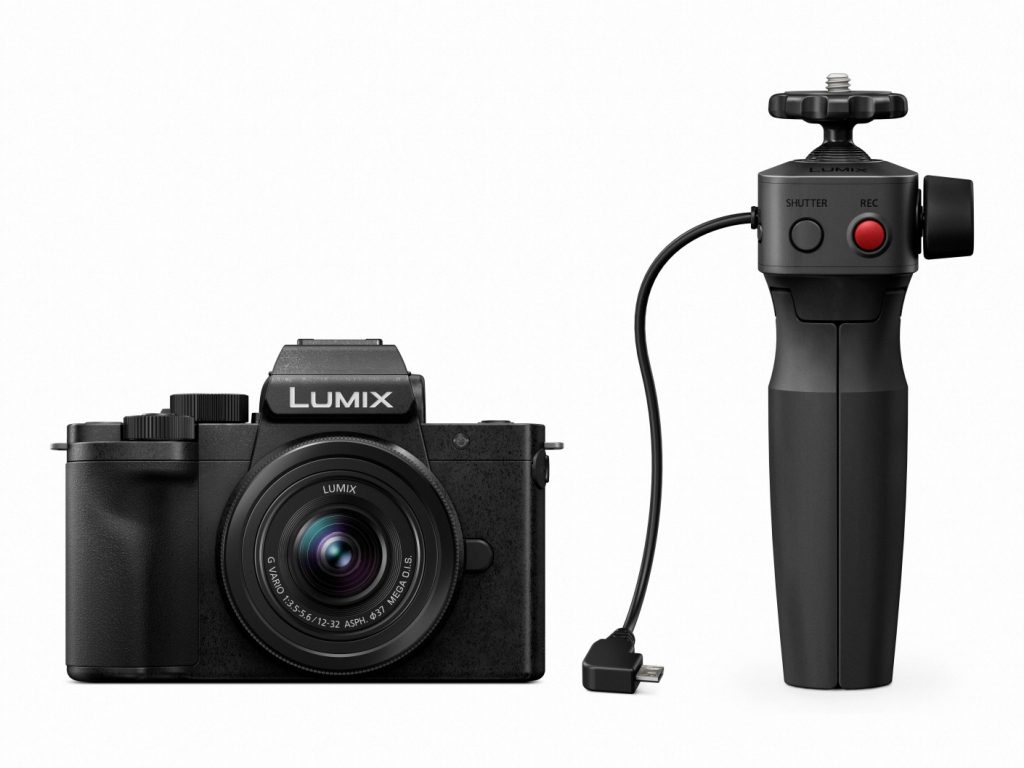 The new camera from Panasonic also has Bluetooth and Wi-Fi connectivity to allow for quick sharing of content on social media channels and for speedy backups. There's also an optional tripod grip that will allow the user to start/stop recording and shutter release, which will be great news for vloggers. On that note, the likely user; in fact, the target user is going to primarily use the camera for shooting video, we're going to dive in to check out more of the video capabilities.
In what seems to be a direct response to the recently announced Sony ZV-1 vlogging camera, the G100 weighs just 412g [body-only] and has a battery life of approximately 80 minutes when shooting in 4K mode.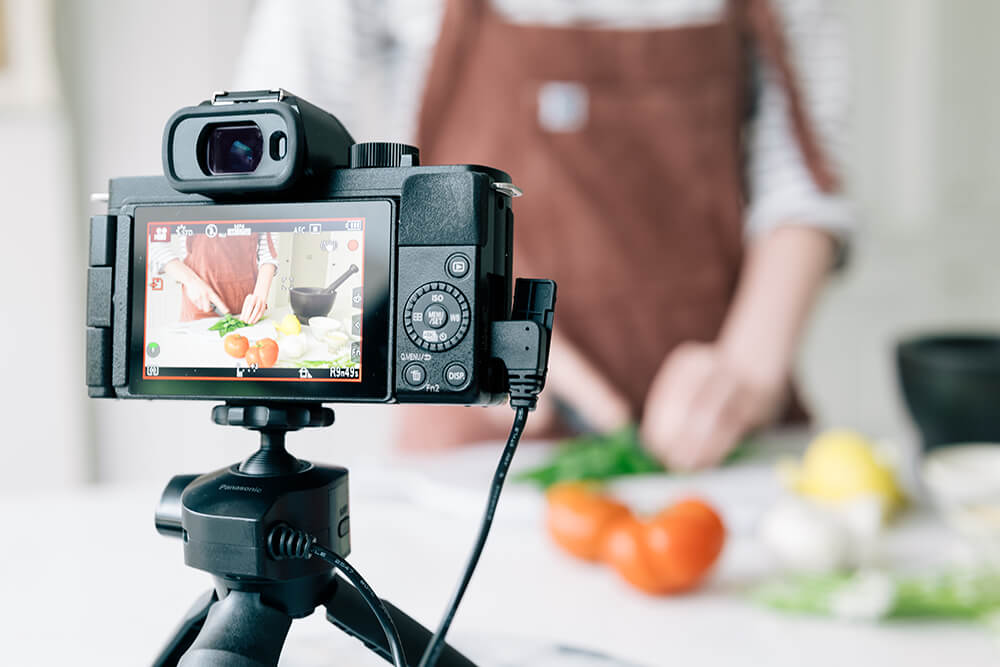 Video Features
The LUMIX G100's 20.3MP MOS Sensor comes without a low pass filter, which will serve to minimize moiré and can shoot video footage in 4K UHD at [up to] 30 frames per second in MP4: 30/25/24p in PAL, 30/24p in NTSC [100Mbps]. If you choose to shoot in a lower resolution, users can capture [up to] 60 frames per second [28Mbps] in 1080p, which we'd suggest is a little low. There's a dedicated 'Slow&Quick' mode, which allows users to capture [up to] 120fps FHD footage, with a limit of 10 minutes per clip. There's also a dedicated time-lapse mode as well as supports for V-Log L [LOG picture profile] recording.
For shooting in low-light circumstances, the new Panasonic LUMIX G100 has a maximum ISO of 25600. Another big deal for the vlogger is the 5-Axis Hybrid I.S. [image stabiliser] that cleverly blends gyro sensor stabilisation with lens stabilisation. Users will need to work with a micro four thirds lens with image stabilisation to achieve all the stabilisation benefits the camera has to offer.
There's a new 'Video Selfie Mode', which doesn't allow the user to separate the subject from the background. Panasonic says that the subject of vlogging, i.e. you, should be part of the action, or in other words, the background.
Other highlights for vloggers include an automatic start-up when the monitor is positioned to forward-facing. There's also the ability to activate face detection AF/AE with eye detection. The G100 features DFD AF, which allows the camera to 'calculate spatial information from live view images to enable high-speed, high-precision AF' and a REC Frame indicator around the screen that lets you know when the camera is recording. Frame Markers in both photo and video mode to easily capture 1:1 or 9:16 content for social media channels and there's a vertical mode, which means that if you turn the new Panasonic G100 into vertical mode the video will automatically rotate when you transfer the footage to your smartphone.
Check out the product image gallery below for a good look around the new camera from Panasonic:
Audio
For the first time in a mirrorless camera, the LUMIX G100 integrates OZO Audio, which has been developed by the legendary smartphone brand, Nokia. This new audio tech allows users to obtain and edit 'full richness of sonic life with vibrant accuracy and precision.'
There are three built-in microphones to capture the most realistic sound possible. All the user has to do is to choose the most suitable model for any given scene. There is an audio tracking mode, which will, quite cleverly, track the voice of the target subject. The audio tracking feature is linked with the face recognition autofocus function. The Auto mode will automatically switch between tracking mode and surround mode.
For full flexibility, there's a 3.5mm microphone input on the left of the camera to connect any external microphone of your choice.
You'll find a micro-HDMI port and a micro-USB on the opposite [right hand] side of the camera. The camera can be recharged via either via AC or USB, although annoyingly, this is not USB C. The HDMI port can be used to transform the G100 onto a webcam but only via a dedicated capture device.
Panasonic has also revealed a new tripod grip, the DMW-SHGR1, [a very sexy name, we're sure you'll agree] that allows users to remotely start/stop video recording and to shoot still images. The grip attaches to the camera via the USB port and only adds 102g to the overall weight and is powered by the camera via the USB micro connector so no need for extra batteries. The new grip is compatible with the other models, too. It'll work with the LUMIX GH5, GH5S, G9/G95/G90, and also the G80/G81/G85.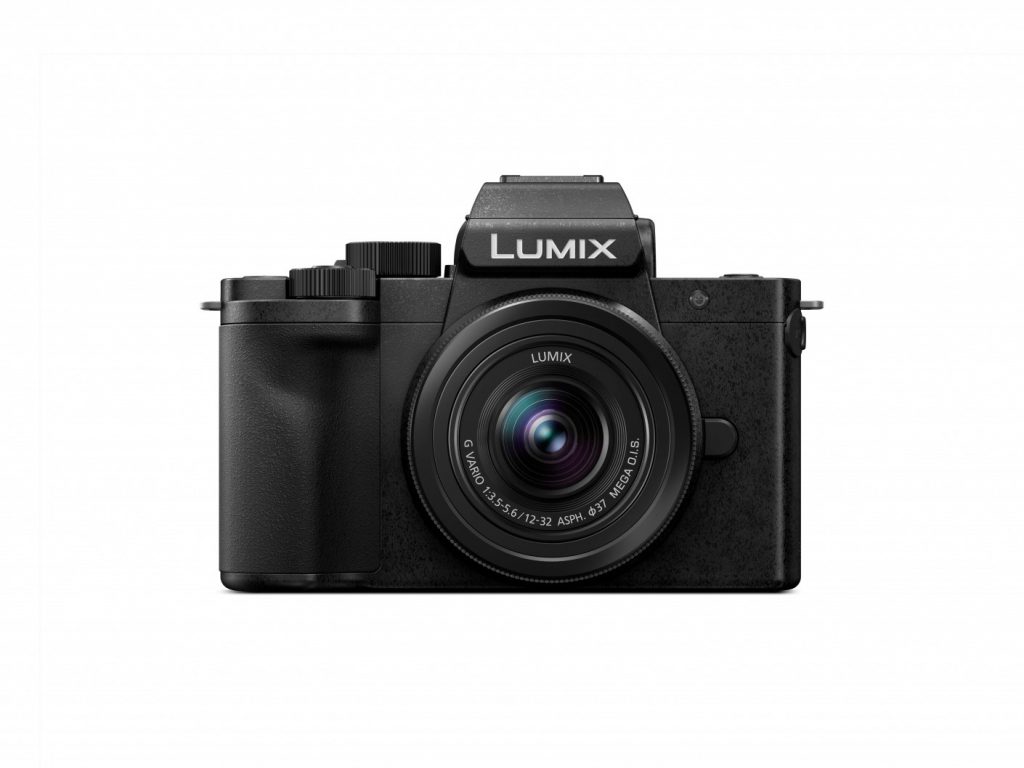 Pricing and availability


The Panasonic LUMIX G100 will be on sale from the end of July with an RRP of £589.99 [body only], £679.99 for 12-32mm lens kit, or £719.99 for 12-32mm lens and tripod grip kit.
Tripod/remote controller thingy – compatible with DC-G100, GH5, GH5S, G9, G90 and G80 – £89.99 [RRP]
Head to Panasonic's official site for more info.