OnePlus Teases Unique Experience with OnePlus 9 Smartphone
Smartphone photography fans are being invited to witness a natural phenomenon that's impossible to see with the naked eye. We're being teased to see something we've never seen before in #TrueColors with smartphone brand, OnePlus and the recently launched OnePlus 9.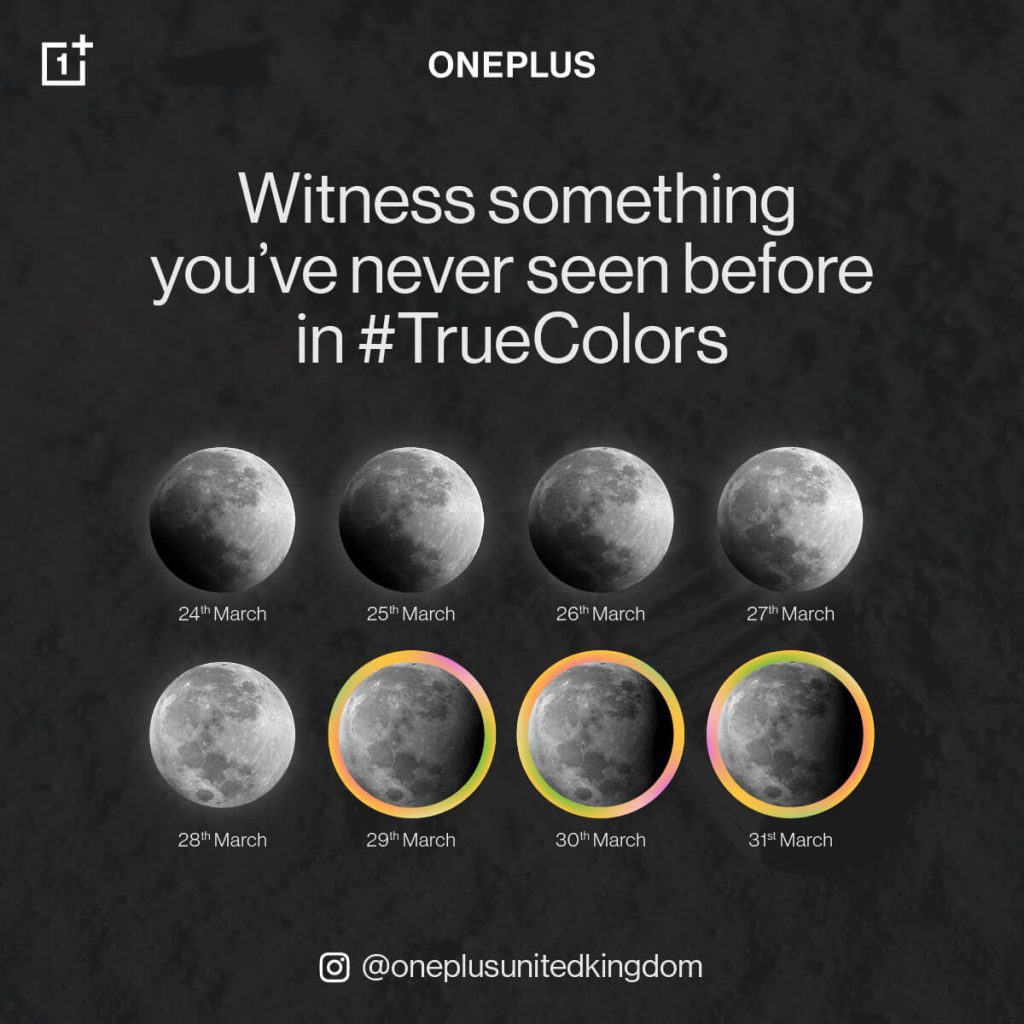 The unique event that's being delivered by OnePlus, promises fans of the brand and smartphone creatives everywhere, the opportunity to appreciate 'True Colors' with a mysterious natural phenomenon shot on the OnePlus 9 Series. The new OnePlus 9 Series phone has been co-developed with Hasselblad and gives us all the opportunity to witness an 'extremely rare and almost impossible to see with the naked-eye natural phenomenon', which will be showcased to the world next week.
The event will kick off the beginning of OnePlus' new campaign #TrueColors. It's a campaign that signals the first step in inspiring people to embrace and appreciate what True Color means to them and their country.
Get a sneaky peek! Turn your face to the full moon on Monday March 29th and keep your eyes peeled for what OnePlus has in store. We are assured that it's going to be breath-taking.
Follow @oneplusunitedkingdom on Instagram to not miss any part of this event.