Kodak's Film Mobile App Comes to iPad and Android
Kodak's surge in film sales leads the Kodak Professional team to develop their valuable new resource
PhotoBite are pleased to report that the global development team at Kodak Professional, have been beavering away in their basement, (we have no idea if they work from a basement, but let's go with it), to deliver their latest product to support the growing number of film users out there. Kodak recently announced that sales of their film rolls grew by more than 5% globally between 2013-2015, and to encourage this trend, the Kodak Professional Film App has been created.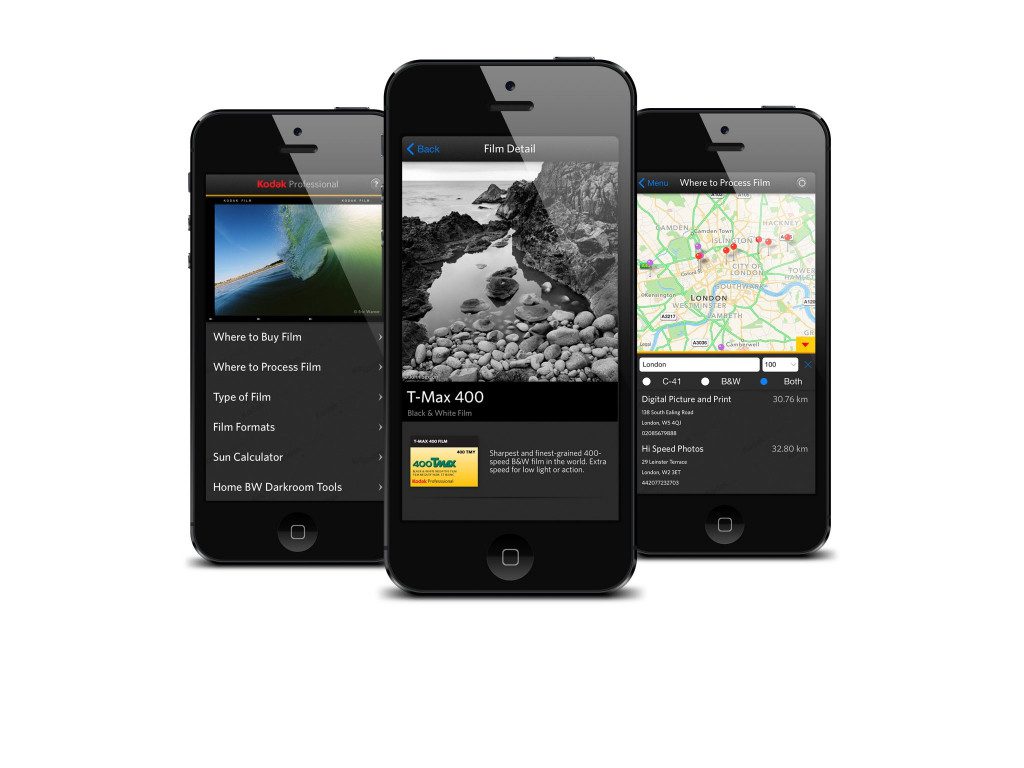 Elements you'll find in the new app have been built to answer some of the questions that film photographers often have; such as, 'what types of film are suitable for certain environments', where can I get my hands on film in the first place', and 'where can I get my film developed once I'm done'?
In each section of the app, you'll find examples of various styles of photography, along with examples of what other photographers have achieved using Kodak Pro film.
Over many years, Kodak Pro have worked with a huge number of photographers, who have a passion for working with film. Be that driven by the unmatched look and feel, the experience and the richness that's achieved from working with the analogue format.
Contained within their creative passion is a curiosity and an unquestionable commitment to film and this is largely what has led to the rise of Kodak Professional film roll sales, with both colour negative and black & white film growing more than 5% worldwide in the last couple of years alone.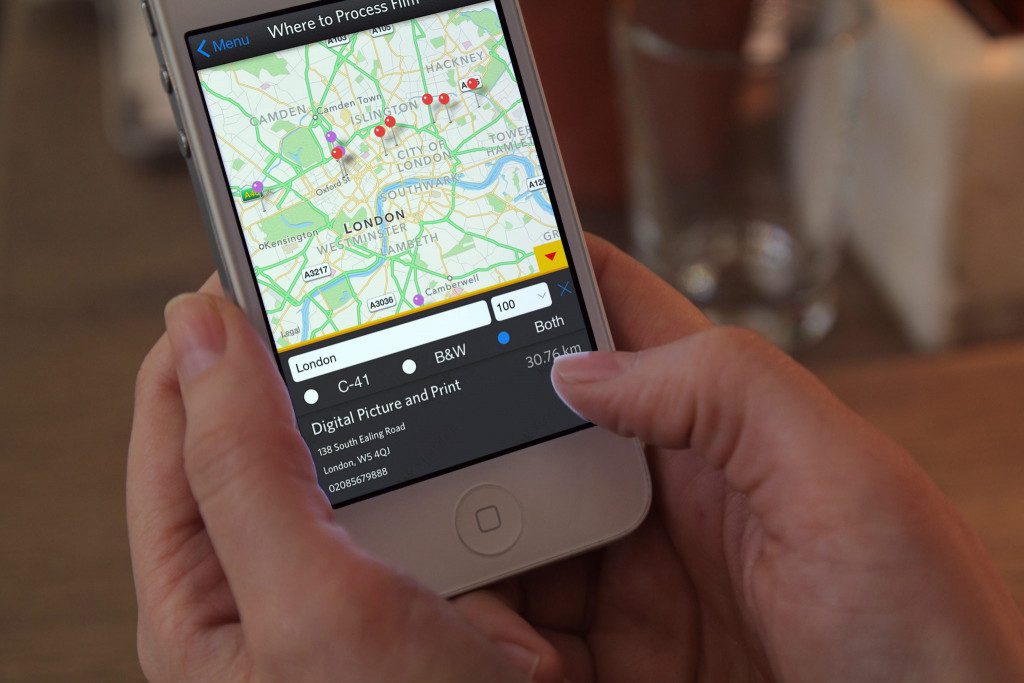 For recent devotees and seasoned veterans alike, Kodak Professional have created the free Film App to feed into that curiosity with the answers to questions, such as: 'what kind of film should I use for fast action?' or 'where can I buy Kodak Professional Films such as TRI-X, PORTRA, T-MAX, EKTAR)?' and 'where can I get my film developed?'
First introduced on the APPLE iOS platform for iPhones, the team at Kodak Professional, are now bringing the same experience to iPad and ANDROID users, along with an updated version to support iOS 9.x for iPhones.
Features of the new app includes:
Film types: get a recommendation on the best types of film to use in different settings
Film formats: learn about different formats, and those you can get with Kodak Professional Films
Where to buy film: Updated/improved retailer location services
Retailer location: search options for buying and processing film in colour or black and white
Search radius: of up to 200 miles (switches between miles/kilometres)
Where to Process Film: find a developer for your film
Sun calculator: sunrise/sunset times in countries around the world
Home B&W Darkroom Tools: all you need to know about home darkroom processing
For ANDROID users, the app is now available in the Google Play Store: https://play.google.com/store/apps/details?id=com.kodakalaris.mobile.film.activity. For iOS devices, download the new version for iPad and the updated iPhone version in the Apple App store: Kodak Professional Film App.