Kodak Ultra Max 400 Film Now Available in a Triple-Pack
Kodak Alaris has announced that their Kodak Ultra Max 400 [135-36 exposure film] will now available to buy in a triple-pack
We are pleased to offer photographers a further, larger pack of our Ultra Max 400 at an attractive price.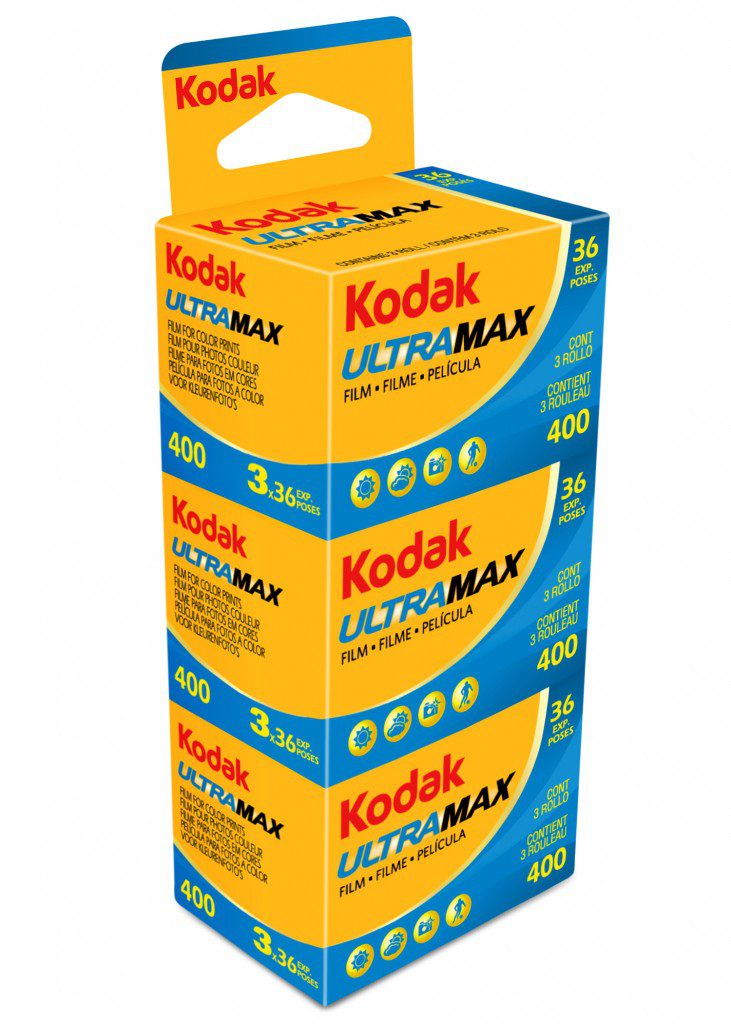 Whether being used indoors, outdoors or in motion, the Kodak Ultra Max 400 is a fine-grain, user-friendly film that covers a wide range of image capture situations enabling photographers to deliver consistently high-quality results. The film offers exceptional colour reproduction, high sharpness and great skin tones, even under poor lighting conditions.
In addition, it has the highest effective film speed of all consumer 400 products, making it a great choice for film photographers everywhere!
Pricing and availability
The Kodak Ultra Max 400 triple-pack will be available later this month [April 2018] through all authorised European dealers. At the time of writing, pricing had not been shared so watch this space for updates.