Kenro Announce the Nissin Commander Air 10s Wireless Trigger
A brand-new wireless trigger built for the Nissin Air System
The new Air 10s presents a host of technological advances over the original Air 1 Commander trigger. It can be used to operate a number of flashes via a 2.4 GHz radio control and with options for Fujifilm, Micro Four Thirds, Sony, Canon and Nikon cameras, the Air 10s uses the same clear, easy-to-use dial layout and colour LCD display that you'll find across the Nissin Air System.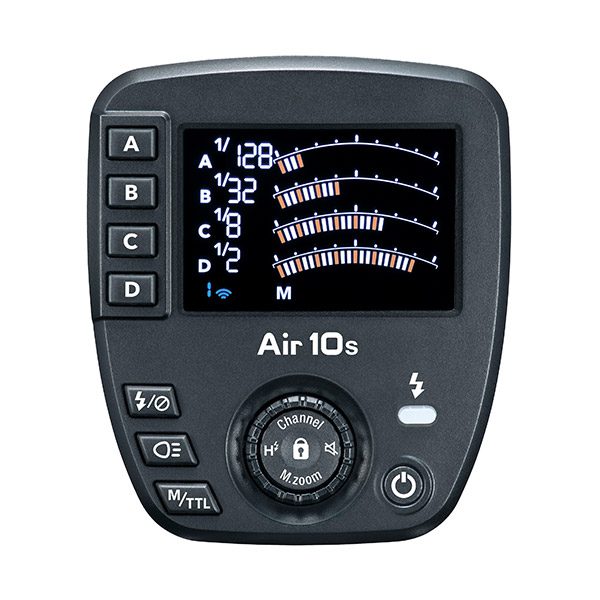 Designed to work with the NAS-ready i60A and Di700A, as well as any flashguns connected to a Receiver Air R, the new wireless trigger includes a number of advanced features:
Easy firmware updates: The Air 10s has been equipped with a Micro SD card slot that allows users to easily update the device.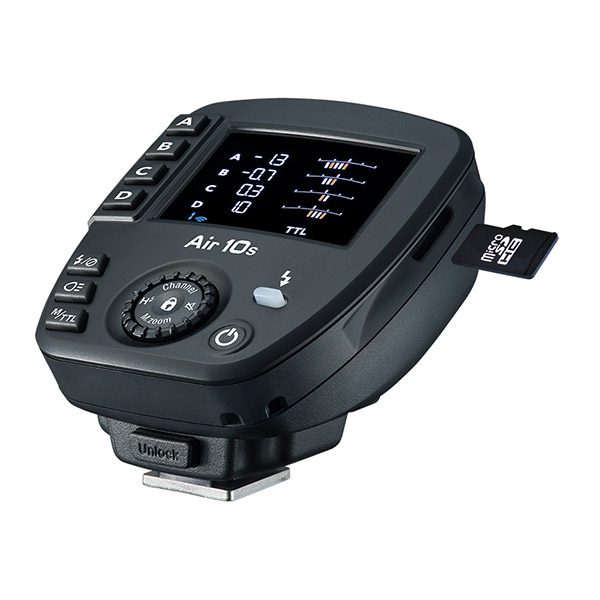 Full control at a distance: With an extended range of 100 metres, the new device can be used at a greater distance than previous models. TTL mode, high speed sync up to 1/8000s, rear curtain sync and other flash functionality can all be controlled from the Commander Air 10s.
Advanced groups, mix TTL and manual: Including control up to 8 different groups of flashguns with the Air 10s Commander, each group can be independently controlled with different settings. The new advanced groups control options allows the user to mix manual and TTL modes in multiple groups.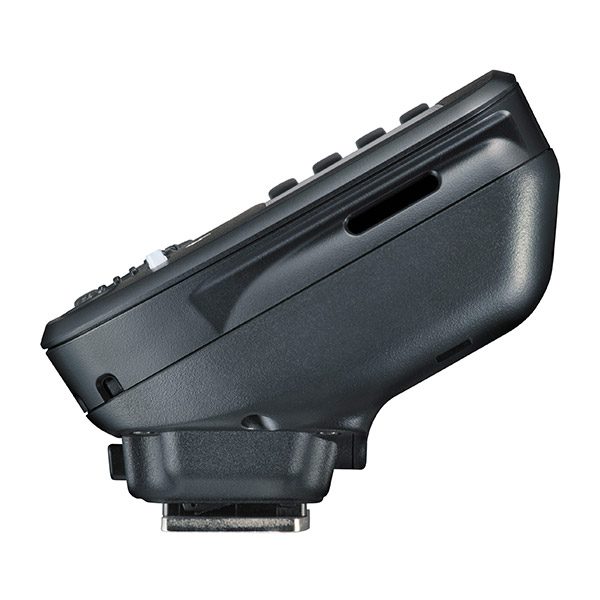 Strobe/multi-mode control: When paired with the forthcoming Nissin MG10As strobe-enabled flashgun, the Air 10s offers remote control of multimode flash.
Exposure control: In TTL mode, users can adjust and fine-tune exposure in 1/3 EV increments, right the way down to 1/256.
Instant set up: With its TTL memory function, the Air 10s memorises the exposure during a TTL mode shoot and allows for a one-touch switch to manual mode.
Crossover control: With the Air 10s, users can maintain complete control of all NAS flashguns, whatever fit they are designed for. As long as the Commander is for the same fit as the user's camera, it can be used to control any NAS-compatible flashgun. For example, a photographer who has recently switched from Sony to Canon can use their Canon Commander Air 10s to control their NAS-ready Sony flashguns, and still retain use of all the functions including TTL.
Open mode: With the new open mode, multiple Air 10s units can be paired with the same group of flashguns, eliminating the need to re-pair devices.
Paul Kench, Managing Director, Kenro, told PhotoBite: "The Nissin Air System is a TIPA award-winning wireless flash system that offers the user tremendous control, flexibility and reliability. Nissin has a history of developing innovative products with phenomenal quality standards, and the Air 10s is a strong addition to this Nissin Air System, opening up a new range of creative possibilities to photographers and saving valuable time on shoots."
Pricing and availability
The new Nissin Air 10s comes in at £161.94 and is currently available in Canon and Nikon fits only, with Sony, Four Thirds and Fujifilm to follow in the near future.