Instax Mini 11 Instant Camera Adds auto-Exposure and Simple Selfie Shooting
Fujifilm has announced a brand new member of the instax family to the party – the Fujifilm instax mini 11. It comes in an extended five colour options which now include Charcoal Gray and Lilac Purple. It lands boasting a design that's familiar to the popular instax mini 9 but brings some new sophistication with it.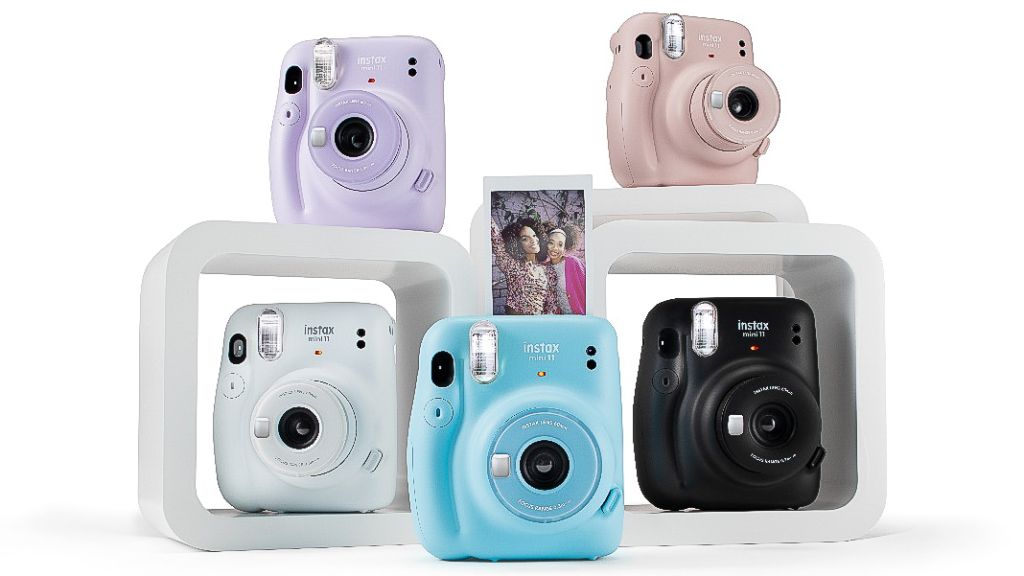 It's been a while since we saw a new instax camera. The instax mini 9 has proved to be a huge hit for the brand and the new instax mini 11 gives us closer focus than we've seen from its predecessors and is the first camera in the range to give us an interchangeable shutter button. One of the most interesting features in the instax mini 11 is the new 'Selfie Mode'. This applies a built-in close-up function that's native to the camera, which makes selfies cleaner, sharper and simpler than ever before.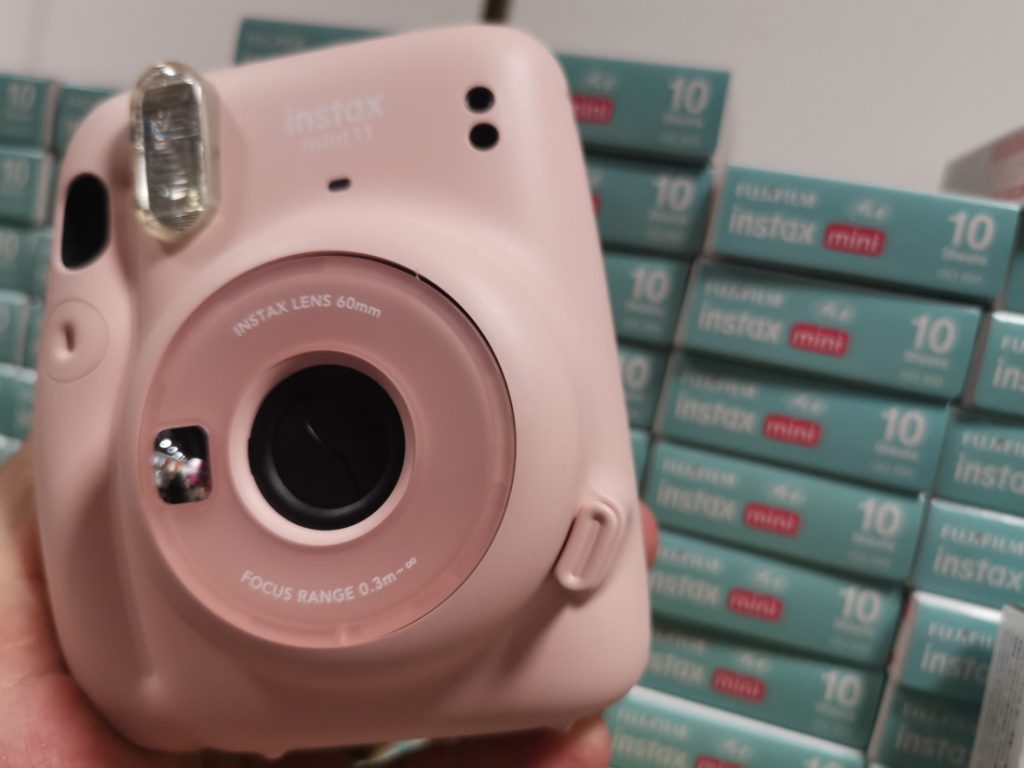 The new Selfie Mode reduces the minimum focus distance from 0.5m to 0.3m, which makes this new instax camera more useful for capturing detail close-up.
Another new point to mention here, is the new interchangeable shutter button. A couple of stickers come within the box and enable you to customise the look of the camera. The camera also has a rounder, softer, look than the instax mini 9.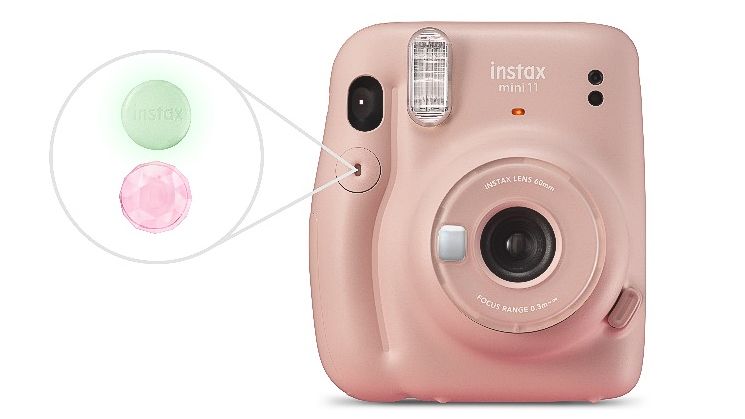 Key features
Film: Fujifilm instax mini
Lens: 60mm
Focusing: 0.5m [0.3m when in selfie mode]
Shutter speed: 1/2sec – 1/250sec
Film developing: 90 seconds
Batteries: 2x AA batteries
Dimensions: 107.6×121.2×67.3mm
Weight: 293g [not including batteries, strap, and film]
Pricing and availability
The new Fujifilm instax mini 11 will be available in five pastel tones, including Blush Pink, Sky Blue, Charcoal Gray, Ice White, and Lilac Purple. All of these will be available from the 5th of March and will come in at, what we think is a very reasonable £69.99.