instax Link WIDE Smartphone Printer Revealed
Fujifilm has revealed its latest instax family in the shape of the brilliant new instax Link WIDE Smartphone Printer, or Link Wide for short. The new printer gives users the ability to print images in a larger format, on the most fabulous instax WIDE instant film, a first for the brand's smartphone printer series.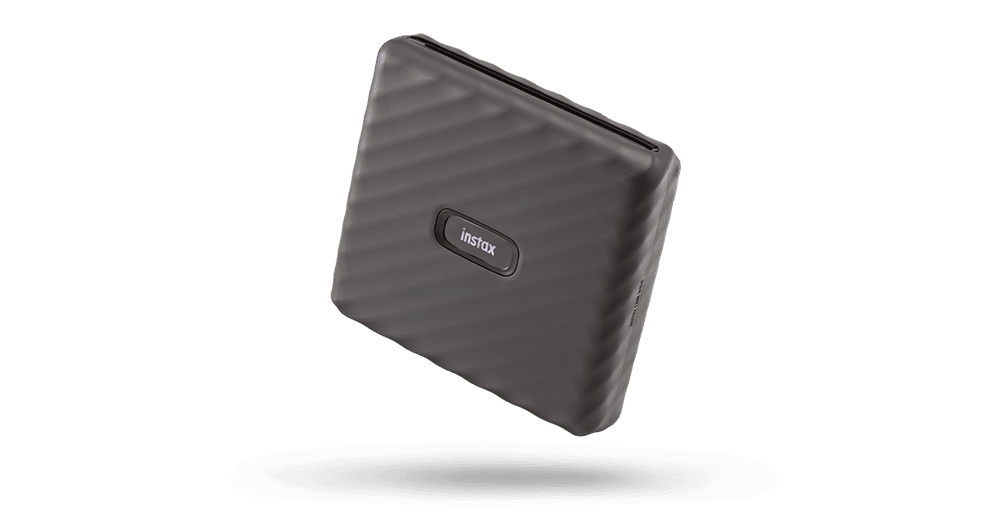 This new instant printer from firm PhotoBite favourites, instax, has to be one of the products of the year and we predict a riot at the PhotoBite Store for festive orders as soon as they're available! Obviously, we're huge fans of instax mini film and cameras but have been crying out for an instax Link printing solution for the brilliant instax Wide format film and here it is!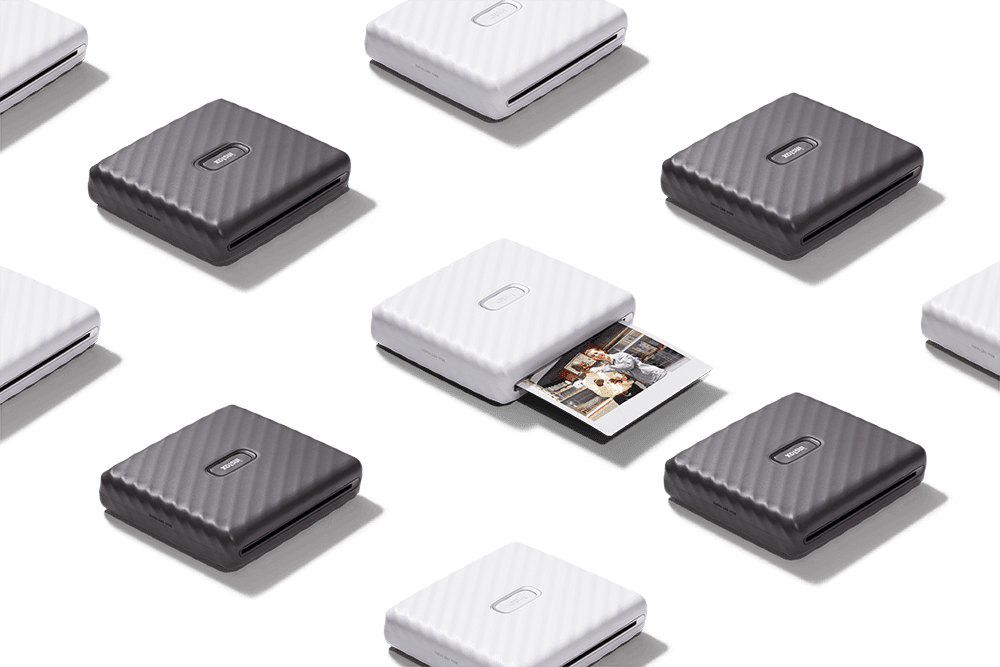 Toshi Ida, President FUJIFILM Europe, said: "This product came to life thanks in part to tremendous positive feedback from our instax and photographer communities. After enjoying all the image printing capabilities available from the instax mini Link, so many of our consumers reached out, enthusiastically requesting an instax WIDE photo printer option as well, in order to print their smartphone or digital camera images on a larger scale. With its updated features and ease-of-use, we're confident that Link WIDE will delight our consumer base while satisfying their desire for a wide option for printing images taken on smartphones or digital cameras."
Dedicated instax Link Wide mobile app
Link WIDE produces wide instax instant prints from the photo roll on a smartphone from the [free] instax Link WIDE App, which connects to the printer via Bluetooth. The App gives users a variety of creative features to adapt their images before printing and a simple Bluetooth connection allows for a simple transfer from any compatible smartphone to the Link WIDE printer.
It's not just for smartphones, though, the new Link WIDE is also compatible with the FUJIFILM X-S10 mirrorless digital camera! Printing transfer times will be extended due to downsizing the file size. We tested at the exclusive London launch event and average times came in at around 45 seconds.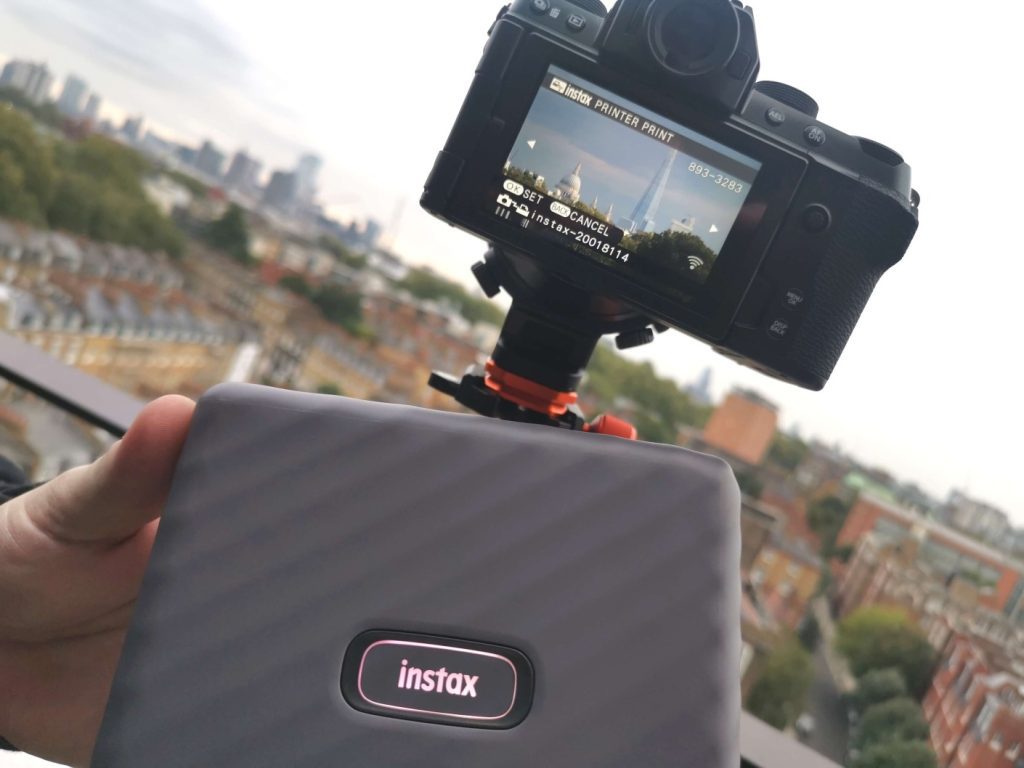 Lightweight
The lightweight Link WIDE transfers images to print in roughly 12 seconds and can print continuously. It's capable of producing circa 100 instax prints per charge of the battery and has two printing modes; instax Rich, emphasising deep, warm colours, and instax Natural, which emphasises the essential and stark tones of the image.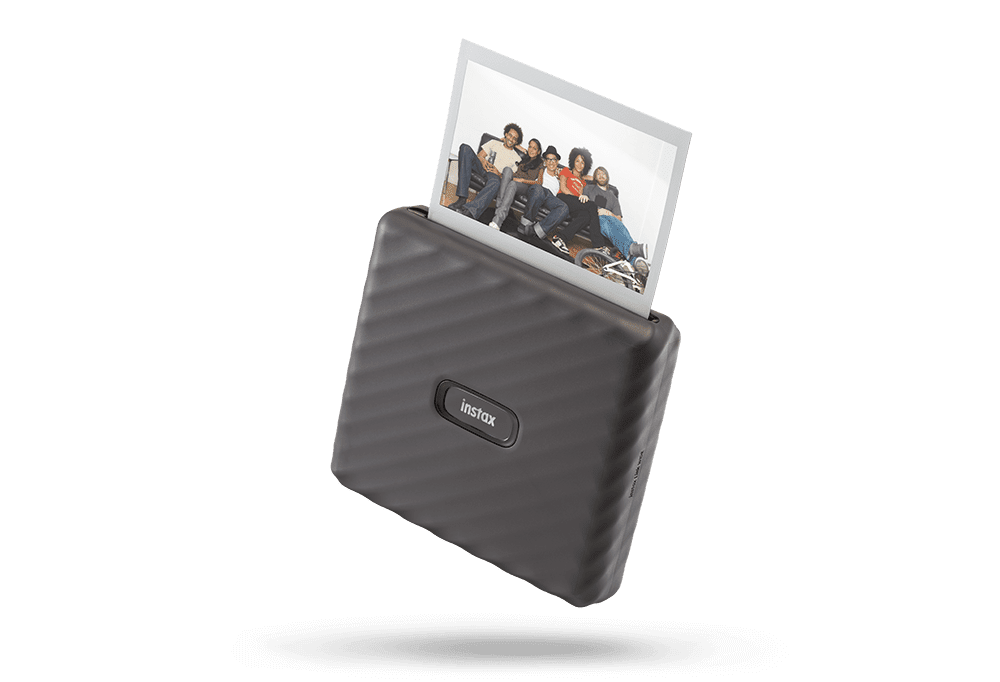 Dedicated Link WIDE app
The Link WIDE App has been designed for ease of use with a number of image printing options. The App offers users editing tools, which include cropping, around 30 filters, collage, adding text, as well as in-app stickers and frame templates. On top of this, the app also offers:
Sketch, Edit & Print – import sketches and handwritten text, add them to photos, add sticker icons, and print.
Printing photos from videos – select a frame within a video and print.
QR Print Mode: add a QR code to scan with a Smartphone to your photo, with the ability to:
Record sound
Link to a website
Tag location on the print
Record a hidden message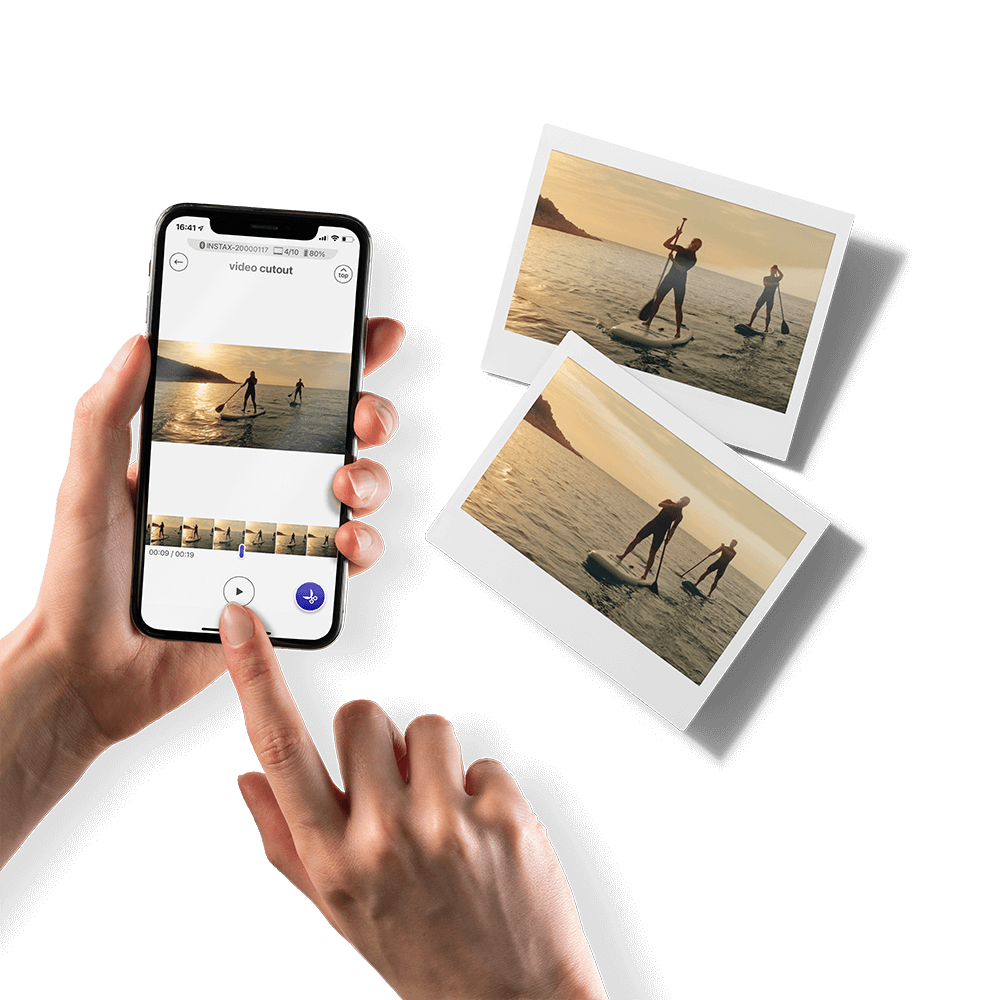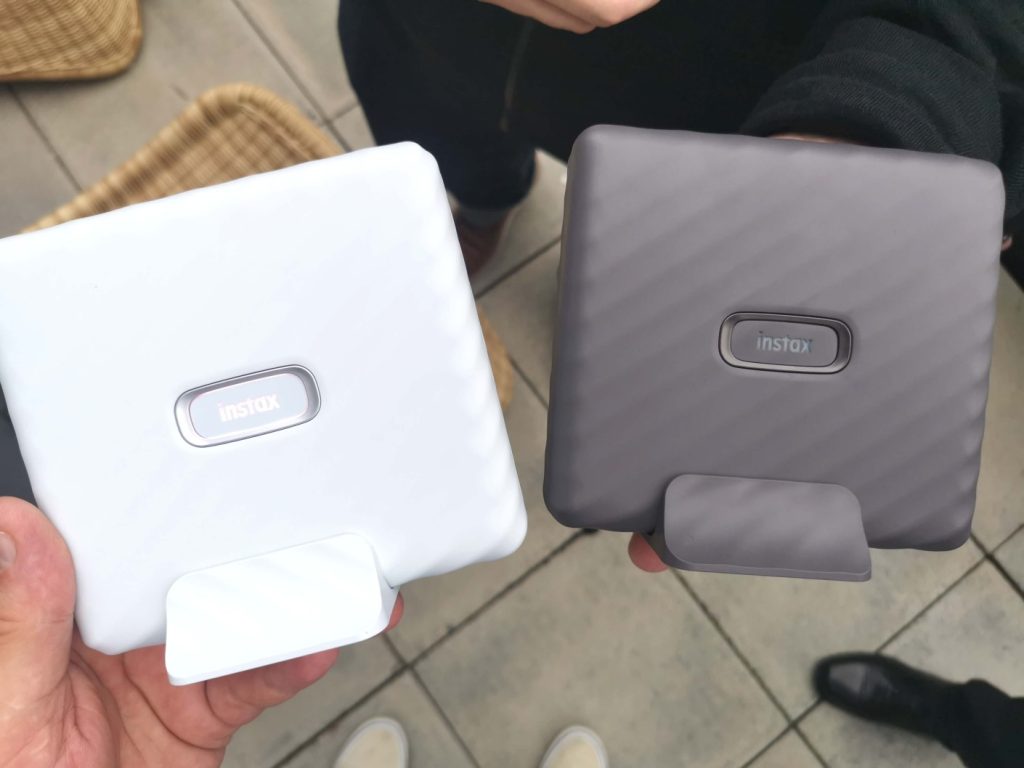 New Film!
Along with the launch of the new instax Link WIDE, Fujifilm has also revealed the new instax WIDE Black instant film. A departure from the traditional white-frame, this new film will give a sleek and stylish look to your prints and will be available from the PhotoBite Store in a single pack with 10 exposures.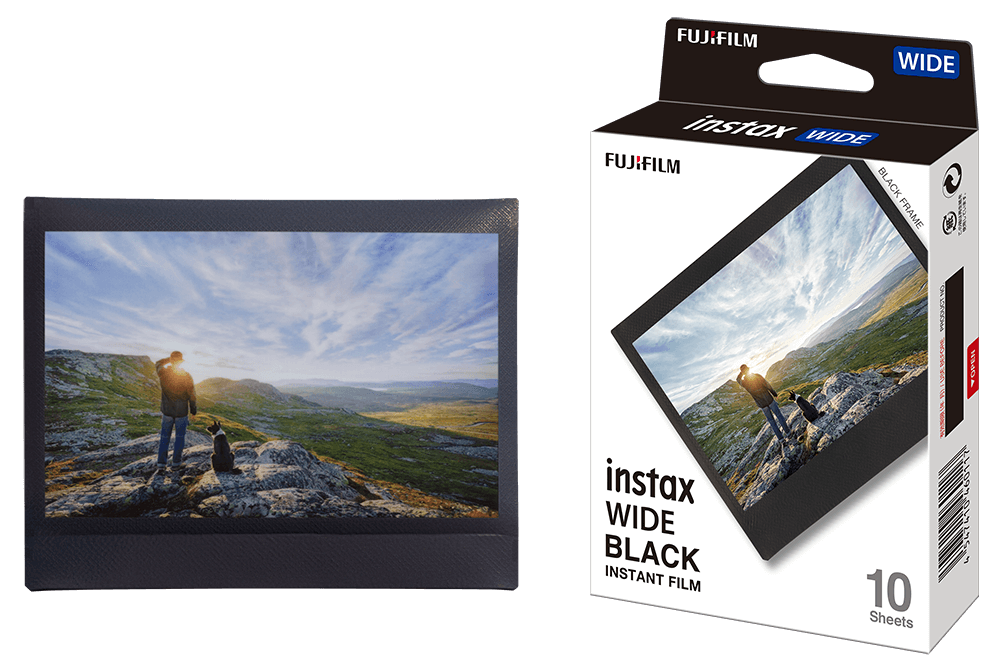 ---
New Accessories
If that's all not enough, there are new accessories, including printable instax WIDE Magnets. Yes, instax-made fridge magents no less! Also, personalised instax WIDE Greetings Cards, or you can even make up collections of [up to] 40 prints with the instax Peel & Stick WIDE Album.  
Pricing and Availability
The all-new instax Link WIDE smartphone printer is available in two colours, Ash White and Mocha Gray, and will come in at £129.99.
instax WIDE Black instant film will be available late October 2021and will come in at £9.99.

Both will be available from the PhotoBite Store
instax Link WIDE accessories
instax WIDE magnets / pack of 10 will cost £8.99
instax WIDE Cards / pack of 10 have been priced at £8.99
instax Peel & Stick Album / holds up to 40 WIDE photos and comes in at a reasonable £17.99