Insta360 Announce 10K Stereoscopic 360 Video Camera
Hot on the heels of the announcement of Insta360's next generation 360 camera for iPhone, the Nano S, the boundary-pushing camera company has used CES in Las Vegas to showcase a few of their new technologies, which are aimed at the pro user
The revelations include a new eight-lens pro-VR camera system, which Insta360 promise will be able to capture 10K stereoscopic 360 video. Also revealed is the fact that the cameras will include 4/3 sensors, but other specs for the camerahave yet to be confirmed.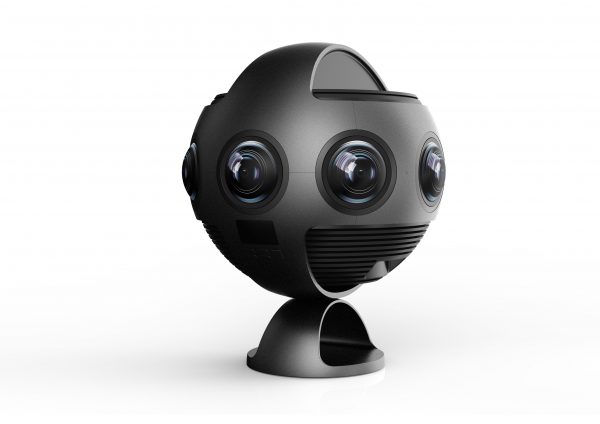 Along with the eight-lens pro-VR camera, Insta360 has also unveiled a prototype for its own 128-camera light field capture system. Featuring a whopping 128 cameras in a rectangular grid format, the image capture is delivered as 180-degree video with 6 degrees of freedom [DoF], which allows viewers to navigate left, right, up, down, backwards and forwards within a range of 5 metres.
Picking up a prestigious 2018 CES Innovation Award for last year's 360 newcomer, the Insta360 Pro, JK Liu, founder and CEO of Insta360, told PhotoBite: "360 cameras are a revolutionary storytelling tool, and our mission is to make them accessible and fun for everyone. The heavy focus we put on R&D is a means to that end, and it's thrilling to have our efforts recognised by some of the leading voices in tech."
The revelations from Insta360 are a significant step in creating enhanced immersive video experiences, as other cameras have begun to establish workflows for 6 DoF and software solutions, including Adobe's Project Sidewinder, make 6 DoF a potential reality across a range of 360 cameras.
See more about Insta360 HERE