Honor Shines a Light on Mobile use with London Graffiti Installation
Smartphone manufacturer HONOR has revealed an evolving graffiti mural in London's East End, to celebrate the launch of their new flagship device, the HONOR 20 Pro. The street art has been produced in partnership with the notable art collective Graffiti Kings and shifts in form from day to night to represent how Gen Z really use their mobile phones.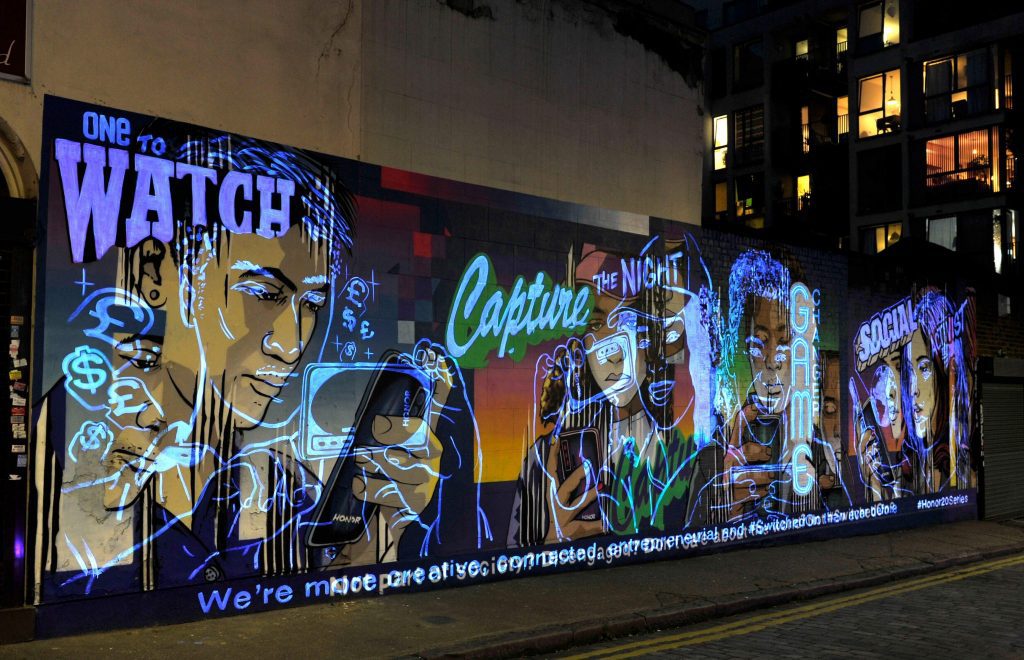 You can find the piece just off Commercial Road in London and it's been designed to change from day to night to picture how 'Gen Z' really use their smartphones. The new collab comes following new research from HONOR, which revealed some interesting contrasts in generational attitudes towards smartphone use.
Marking the launch of Honor's new flagship phone, the HONOR 20 PRO, their research revealed that a significant 76% of 16-24-year-olds asked believe older people think they spend too much time on their mobile devices. In reality, they are probably the demographic who are using their smartphones in more positive ways than any other with only 8% of this age group feeling that smartphones harm their lives and a huge 60% believing that their phones help them to be more productive.
Honor's reseach finds that a huge 64% of 16-24-year-olds see taking photos with their smartphone as a creative outlet anmd 67% use photography as a major new form of communication.
Interestingly, the research from Honor also reveals interesting statistics relating to young entrepreneurship and creativity. Their findings show that a great deal of young British people are feeding their creative ambitions and furthering their careers more than any generation before them. With new technology, including powerful cameras to produce [and post-produce on the go] impressive photography and videography, at our fingertips, a staggering 50% of 18-24-year-olds also admit to having exposed and developed creative abilities through the use of their mobile devices. Over half of those questioned [55%] reported that they supplement their incomes with side hustles including buying and selling clothes, network marketing and vlog/blogging. Of those, 89% suggested that they couldn't successfully fulfil their side hustle without the use of their smartphone.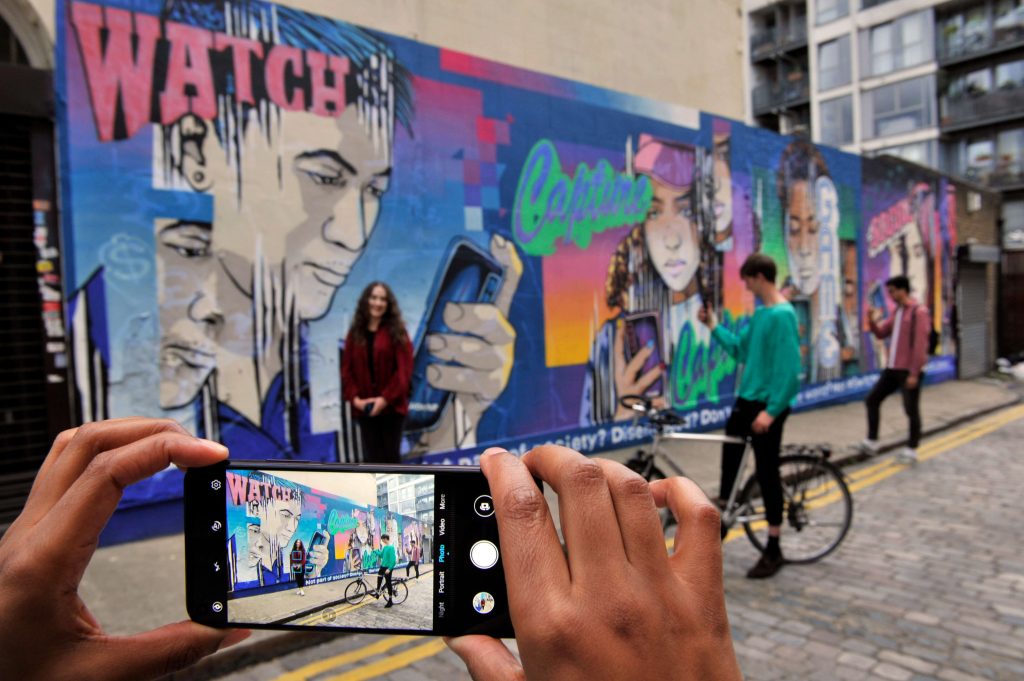 It's no surprise that as 92% of the UK now own a smartphone, a staggering 80% of Gen Z utilise them as their main link to the wider world, recognising that without it, they wouldn't be as aware of global events, politics or be as environmentally conscious. In the last 12 months, 60% of them have signed a petition online, 25% have shared a petition via their social channels and more than four in 10 [42%] have followed an activist or politician on social media.
Graham Golden, co-founder of street art collective, Graffiti Kings said:"We are excited to unveil this impactful project, which reflects on different perceptions of how young people use their phones. They get a lot of stick for spending too much time online, but this piece brings to life some of the positive things they are doing through technology, from expressing their creativity to being young entrepreneurs".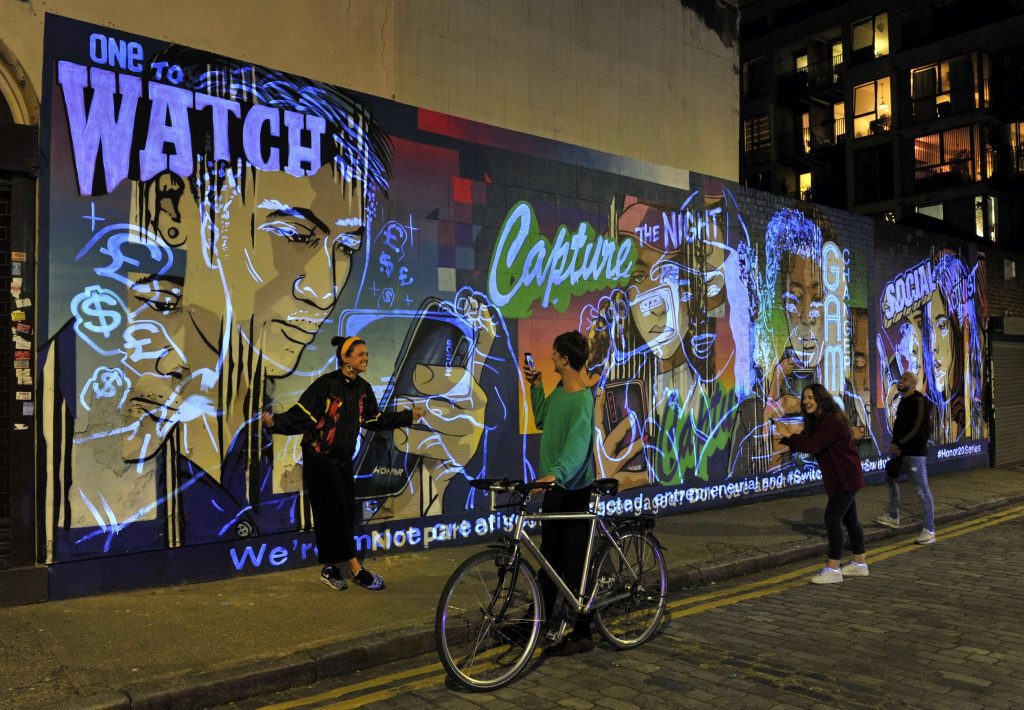 As mobile technology has evolved, modern lifestyles have, in turn, changed and shifted ways in which we engage with each other. Gen Z'ers principally use social media platforms to share information and personal creativity with friends. Honor's findings show us that, thanks to the rapid advancements in smartphone cameras like the HONOR 20 PRO's AI Quad Camera and the Huawei P30 Pro's clever camera and lens tech, developed in partnership with Leica, Gen Z [67%] and Millenials [62%] use photography as a major new form of communication, whilst Baby Boomers [35%] and Traditionalists [43%] still prefer to communicate face-to-face.
It also found that a staggering 95% of Gen-Z use photography as a form of communication with a huge 83% doing so at least once a week. 29% stated that they send photographs and videos multiple times each day whilst 64% see taking photos with their smartphone as a creative outlet, with creativity, in general, being ranked as the third biggest benefit from mobile phones, [second only to social life and music].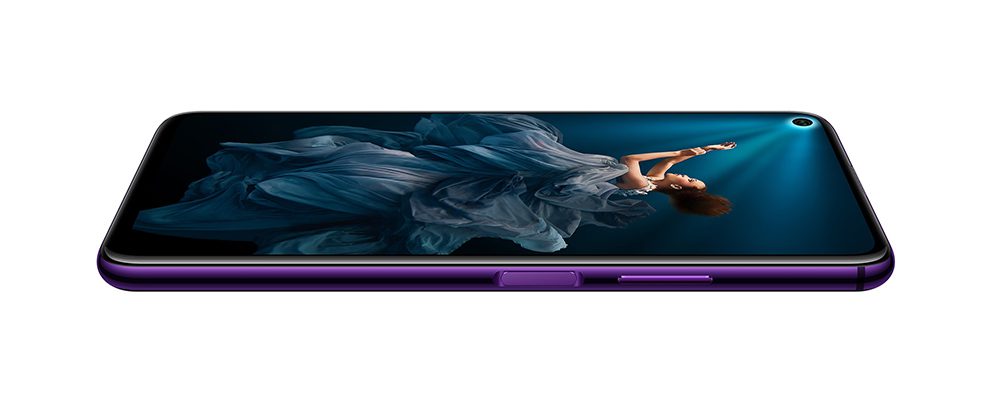 Olivier Dobo, HONOR UK Marketing Director, said: "Our research shows that young people are getting more out of their smartphones than any previous generation, and we're proud to help them continue to do so. Phones like our new HONOR 20 PRO mean young people can start to change their world as easily as they change the track they're listening to, so the fact that so many of Gen Z are embracing the opportunities smartphones offer is really great to see."
The HONOR 20 Pro, which launched on 1st August 2019 with one of the best all-round creative camera systems available in the current market. It features HONOR's first-ever AI Quad Camera and comes with Ultra-High ISO Sensitivity, which provides a better low-light photography experience.
Following its global launch in London earlier this year, the HONOR 20 PRO is on sale in the UK for £549.99, and anyone who buys one before the 18th August will get a free HONOR Watch Magic, which normally costs £179.99.
The mural in East London will be live until the 11th August 2019. Watch Honor's timelapse video of the mural being made, below.