Honor 20 Pro Smartphone Finally Available with Quad camera Setup
Amongst troublesome times for parent company, Huawei, and a great deal of buzz around internersville, the Honor 20 Pro finally gets a launch date and we're readying ourselves for the brand's best device to date.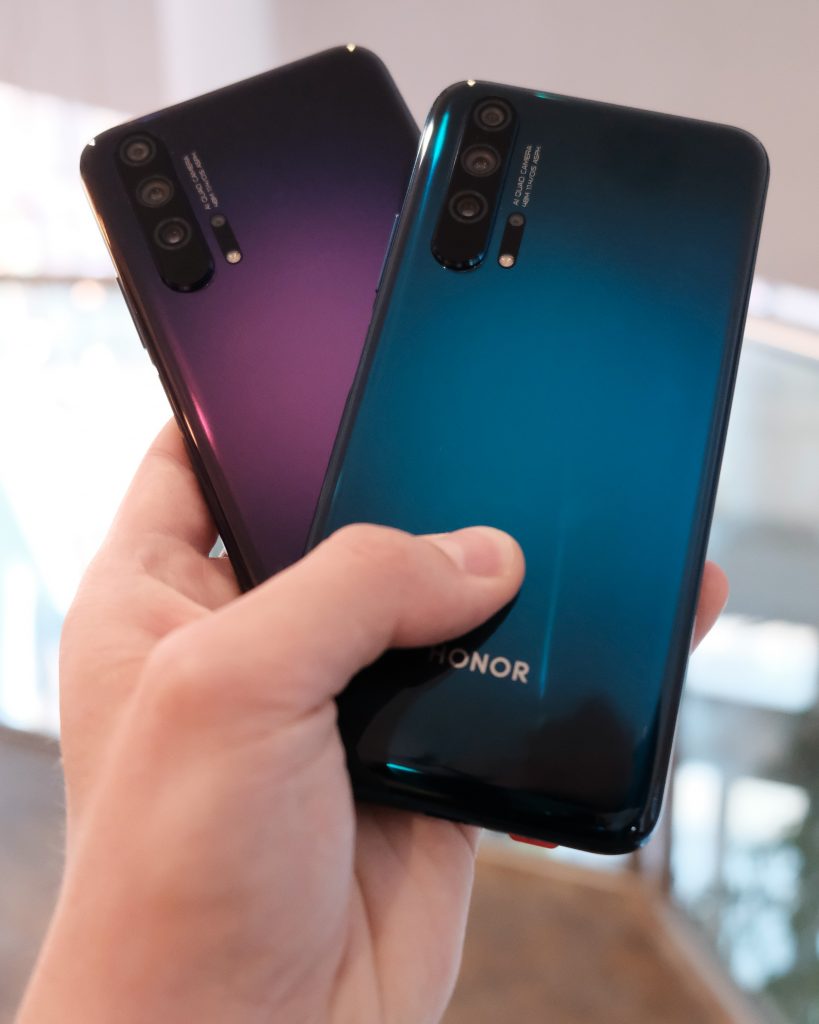 Taking style, imaging excellence and performance to the next level, the Honor 20 series is promising to turn some heads in what is a crowded space. We've seen plenty of great handsets having been launched over the past few months. Not least, the Huawei P30 Series from Honor's mothership brand, [see our hands-on review HERE]. Clearly sharing some of its R&D from its parent donor, the flagship model, the Honor 20 Pro, looks to offer its users a smartphone that holds its own with some of the more premium models on the current market; but without the price tag.
Honor claims the 20 Pro to be their most highly-spec'd camera phone to date and with a quad camera imaging setup, it's hard to doubt them. In our short time of getting hands-on with the Honor 20 Pro durig the original London launch event, we have been surprised by how well it has performed when compared to its premium counterparts. Under the hood, powering the phone is the Kirin 980 processor; yes, the same processor that you'll find in the P30 Pro! There's also 8gb of ram, 256gb of memory storage and a 4000mAh battery to keep it going throughout the day [The Honor 20 is loaded with a 3750mAh battery].
Honor 20 pro key specifications
6.26" Display
91.7% Screen to body ratio
Worlds smallest hole punch camera taking up 4.5mm of the screen
A 32-megapixel front-facing camera
Dynamic Holographic Design on the back
16mp f2.2 wide camera
48mp f1.4 OIS camera
8mp f2.4 telephoto camera
2mp macro f2.4
4000mAh battery
"The Honor 20 Pro's price may suggest a budget handset, but we can assure you, the components are in no way at the bottom of the pile. In fact, this cameraphone punches way above its weight." – Luke Gardner.

Honor 20 Pro

Honor 20 Pro

Honor 20 Pro

Honor 20 Pro

Honor 20 Pro

Honor 20 Pro
The Cameras
When looking at today's current smartphone landscape, it's clear that manufacturers are delivering versatility and Honor have not only observed this, it has leapt at the chance to create a device that can meet these demands. For anyone who's after a smartphone that can do it all, don't overlook the new Honor 20 Pro. Its price may suggest a budget handset, but we can assure you, the components are in no way at the bottom of the pile. In fact, this cameraphone punches way above its weight.

Getting wide
The 16mp f2.2 camera makes for capturing great landscapes or cramming more people into a shot. A wide-angle lens can save you when the standard lens just isn't enough. Most cameras who shoot professionally will most likely carry a wide angle lens for smaller rooms or bigger crowd scenarios. The Honor 20 Pro packs this convenience into its great all-round phone performance. Not forgetting their love for AI, Honor have included AI Clarity Mode and Super Night Shot to really take full advantage of the cameras hidden abilities.

Capturing detail
With 48-megapixels and f1.4 aperture, capturing details and capturing beautiful blur/bokeh, is what the Honor 20 Pro's camera system is built for. Most pro-cameras don't even get close to 48 megapixels, so to have that sensitivity in a mobile device is a huge deal. It's one thing making a perfect shot, but to get it with super rich detail really does threaten to entice enthusiast image makers to put their regular cameras down for many photographic situations. The same AI features can be found in this camera as with the wide. The advantage, however, are those extra pixels and the fact that this sensor is a 1/2inch sensor making it 25% bigger than the iPhone 10 Xs and the Samsung 10+.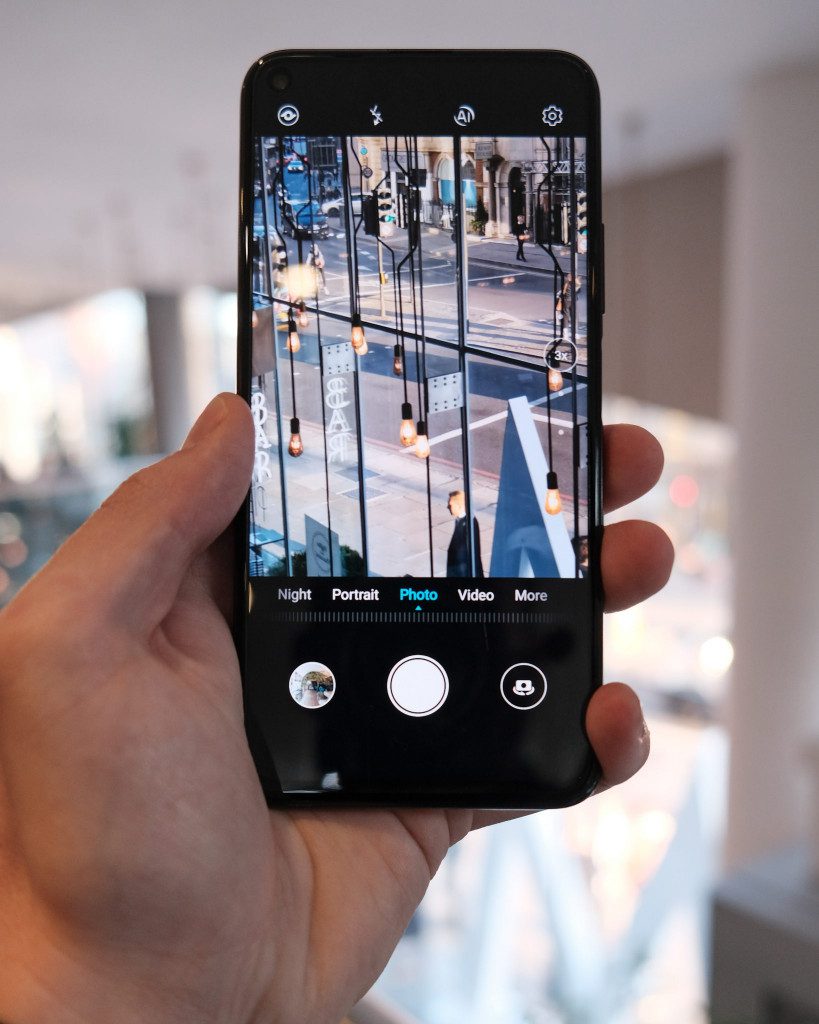 Bringing the subject to you
The Honor 20 Pro's 3x Optical zoom lens, [with 8-megapixels] helps get you closer to the action. There can be times; many times, in fact, when a zoom lens could've captured the shot with needing to crop into the photo at all. Now with the 3x Zoom, users of this new device can get closer to the action without taking a single step forward. Taking it further you can use the digital zoom and get 10x zoom or 30x zoom using artificial zoom which combines the photos from the zoom and the 48mp camera to give you a clearer image. To support that is the 4 axis image stabilising system to help take out those pesky knocks and bumps!
Let's go macro!
There are tiny worlds and ecosystems all around us that we struggle to see with our naked eyes. Thanks to the 2mp macro lens in the Honor 20 Pro, you'll now be able to see these miniature worlds and share them with ease into the wider world. This new lens will most likely get used the least of all 5 but is there for when you need it.
In conclusion
The Honor 20 Pro is truly a remarkable device. It's hard to see where it's flawed or if it even has any. So far, [we have had the privilege of a preview ahead of the official launch date]. We look forward to getting our hands on it and testing it in the real world for our next review in PhotoBite's #TheMeasure series.
Sadly, we left the global launch event empty-handed, as Honor stated that the launch that our sample devices have been delayed. We do, however, expect to get hands-on, [properly] soon, so if there's a test you want us to trial, or want us to cover a feature, then do let us know either here on via our social channels and we'll do our best to include it.
UPDATE. The review device is on its way, so stay tuned from our hands-on review.
Stay tuned for our review and subscribe to us on YouTube to stay up to date with all the latest reviews from our #TheMeasure series.
Pricing and availability
Available from 1st August for £549.99 from various outlets. Customers who buy the HONOR 20 PRO between 1-18th August will also receive a free HONOR Watch Magic, normally £179.99.
Colours up for grabs are Phantom Black, Phantom Blue, Midnight Black, Sapphire Blue and Icelandic White.