Fujifilm Printlife@home Exhibition Returns for its Second Year
Fujifilm has revealed that it is running its popular Printlife@home Exhibition for the second year running to share stories behind the pictures being shot across Europe.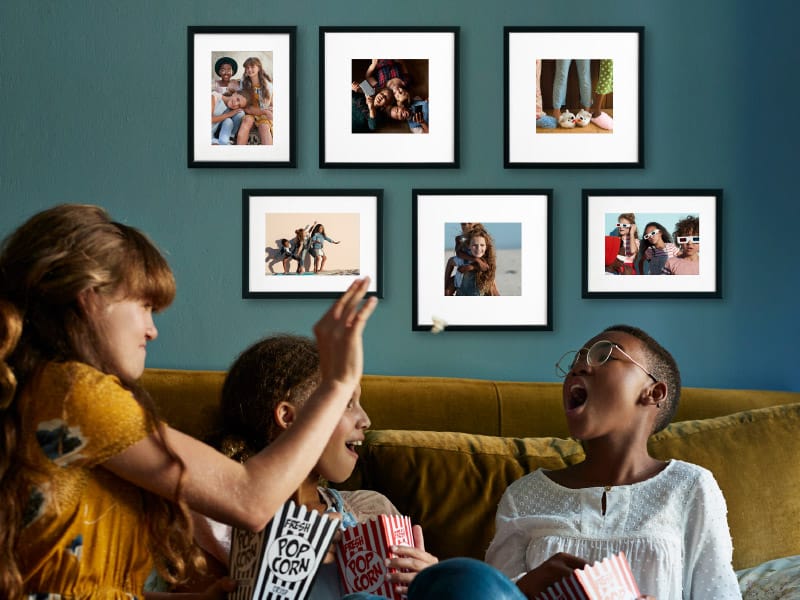 Following the 2020 digital program and Fujifilm's 15-year heritage of hosting public photography exhibitions, the has today launched its second printlife@home exhibition to shine a light on
the stories behind the photos taken over the past 12 months across Europe. Following long periods of lockdown in Europe, photography has been embraced as an important part of
documenting memories as families and friends reunite. Every picture tells a story, and Fujifilm is encouraging us all to share our stories in this year's Printlife@home Exhibition.
The program, which went live on the 2nd August, you're invited to submit images to Fujifilm's second virtual photo exhibition, through until 5th December 2021. The exhibition is open to anyone and everyone and regardless of the device used to capture images.
Capturing memories through the medium of photography has given comfort and joy to many throughout the global health pandemic, so Fujifilm is encouraging people to share their snaps and their arrangements or displays of photos at home to provide the sense of walking through personal galleries, providing the perfect storytelling setting.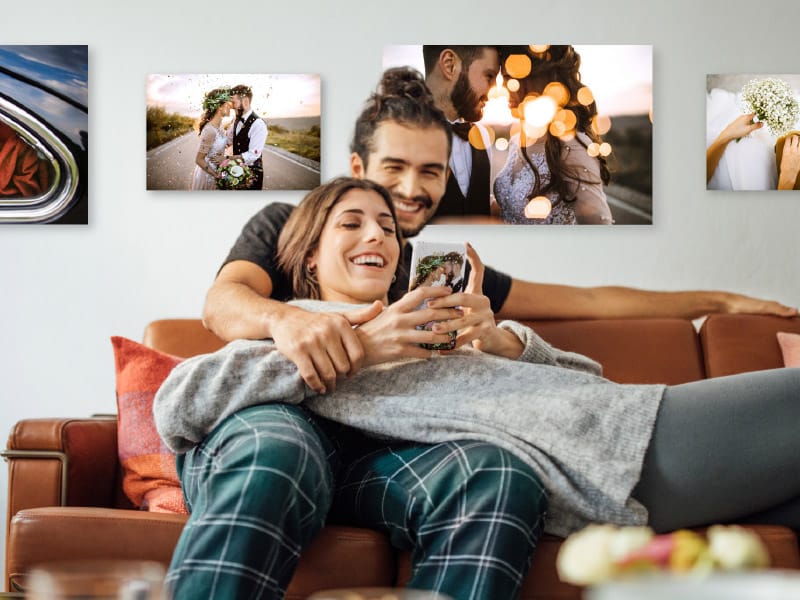 David Honey, General Manager Photo Imaging at Fujifilm Europe, said: "Over the last 18 months, so many of us have returned to old photos to remind us of what life was
like before the global pandemic, searching for the comfort of nostalgia. At Fujifilm, we strongly believe in the power of photography to capture and preserve memories for years to come, with each photo telling its own unique story. Whether you consider yourself a professional photographer or you prefer to capture your own memories on your smartphone camera, printlife@home is open to all to share these stories. And we're not stopping there. This year, after so long apart, we want printlife@home to help bring people together in a creative way and encourage everyone to get involved with their friends and loved ones on SoMe, and by bringing physical photo prints of their special moments into their homes with myFUJIFILM. We hope that this exhibition inspires people everywhere to join us and be part of something truly unique and special, together."

The second Printlife@home is now open to enter and Fujifilm is looking to celebrate the most creative contributions and meaningful stories by choosing five 'Photos of the Week'. Winners, selected by an independent jury, will not only have their photos profiled by Fujifilm but will also receive a voucher of €200, €150 or €100, or currency equivalent, to spend on photo printing products, or instead opting for an instax mini 40 or instax mini 11 camera, both with instax mini film provided to have everything needed to get creative and shoot beautiful instant prints.
Additionally, anyone submitting a photo in the UK/NI will be in with a chance to win one of five prizes [5 winners per week] including:
20% off site-wide on myFUJIFILM.com
A free 8×10 print in the post
instax Mini 40 or instax Mini 11
£100 voucher, £150 voucher, £200 voucher to spend on any photo gift product [T&C's apply]
at any FUJIFILM Photo Retailer, in-store or online [this includes the Fujifilm House of Photography, Fujifilm Independent Photo Retailer, or myFUJIFILM.co.uk]
Since Fujifilm's 100,000 Photos exhibition was postponed in 2020 due to the pandemic, printlife@home launched across Europe to provide a way for all levels of photographer to connect with each other. More than 10,500 photos were uploaded, giving insight into the stories emerging across the continent.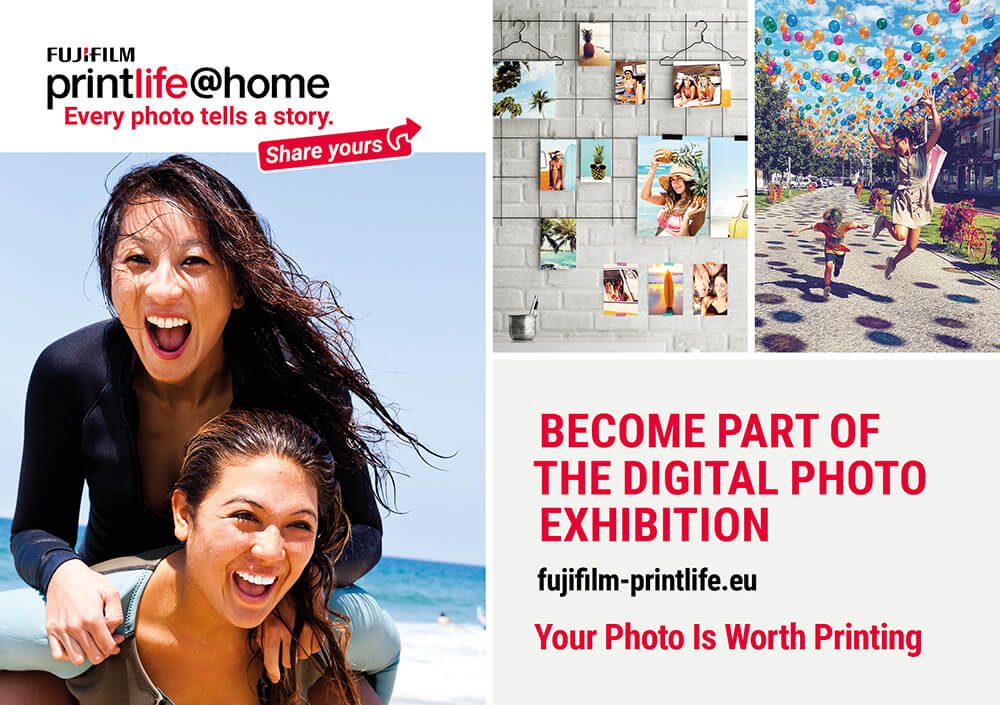 David Honey continued: "Last year's exhibition really demonstrated the simultaneously shared and unique experiences we have all been through over the last 18 months, giving focus to the varied cultures, roles and identities emerging from the hundreds of thousands of uploaded photos. The printlife@home exhibition provides a unique snapshot into how daily life has changed – and continues to change – using the creativity of photography. We want to continue this discovery journey this year and look forward to seeing and reviewing the thousands of entries we hope to receive."
Fujifilm's 15-year-long heritage in mass public participation photo exhibitions has seen the 100,000 Photos exhibition tour across various locations, from Japan and Malaysia to France and the USA. This year, 500 photos entered into printlife@home will also be showcased in an on-site exhibition at The Photography Show in Birmingham, UK in September.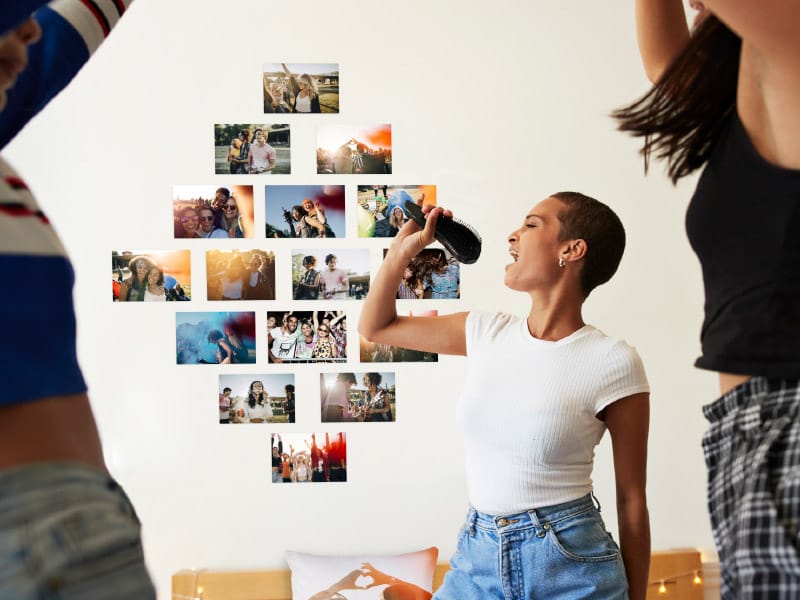 T&C's:

No monetary eligibility or exchange
Voucher will be uploaded to your FUJIFILM Imagine account and can be used with any FUJIFILM retailer
using Imagine software [this includes any Fujifilm independent photo retailers or the Fujifilm House of Photography]
Voucher is only for use on photo print products and cannot be used to purchase hardware [ie. cameras, lenses or film]