Fujifilm add two new Camera's to it's Medium Format Line up
In a packed hall at Photokina, Fujifilm unveils not one but two new Medium format cameras. With the goal of making Medium Format camera's more accessible to photographers, Fujifilm has given us the GFX 50R. For those seeking the highest resolution, Fujifilm announced the GFX 100MP. During the presentation, the room clapped and cheered when they saw how many pixels Fujifilm had crammed into their camera.
The GFX 50R Breakdown
The GFX 50R continues the compact, lightweight and superior image quality characteristics of Fujifilm's GFX medium format mirrorless digital camera system while weighing approx. 145g less and 25mm thinner than the FUJIFILM GFX 50S [GFX 50S]. The GFX 50S has attracted a lot of attention from professional photographers since its launch in January 2017. Yet, many field photographers who specialize in weddings, portraits and street photography have sought after an even more compact and lightweight camera, along with the line of Fujifilm's traditional medium format film cameras such as GA645 and GF670 [neither are in production].
The GFX 50R is around 145g lighter than the GFX 50S [weighing 920g with EVF]. The camera body is just 66.4mm thick, 25.0mm thinner than the GFX 50S. Having a rangefinder-style design allows you to keep your eye on a subject while looking through the viewfinder with the other eye. The GFX 50R is equipped with the 0.77x 3.69M-dot organic EL electronic viewfinder [EVF]. This allows accurate focusing despite the large size of the medium format sensor, which has a shallower depth of field than that of a 35mm full-frame sensor when shooting at the same angle of view. The medium format "G Format" sensor offers a better per-pixel light reception capability than that of a 35mm full-frame sensor of the same resolution. Furthermore, the microlenses have been designed to optimize the light gathering performance and image resolution, as well as the handling of data from photodiodes, are customized to achieve a superior level of image quality, surpassing that of existing cameras that use a sensor of the same size.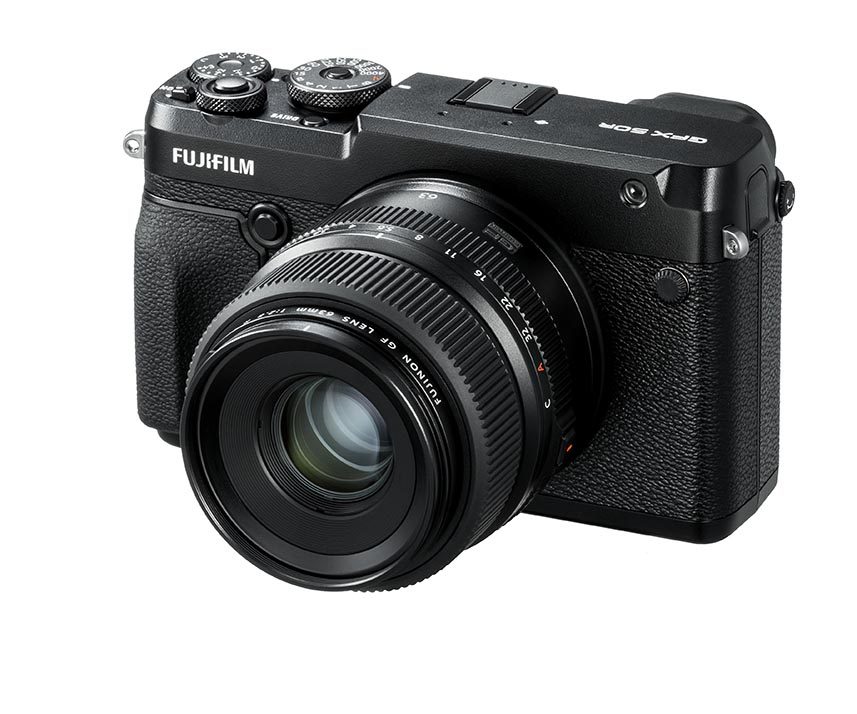 The GFX 100 Megapixel Breakdown
The Fujifilm GFX 100MP will be the world's first medium format mirrorless digital camera to feature an image sensor that has phase detection pixels across the sensor, outperforming contrast detection autofocus in tracking a moving subject and delivering greater accuracy in continuous autofocus. This model will also become the first medium format digital camera to feature in-body image stabilization mechanism, without it the images would not be anywhere near as sharp as they can be. The camera has improved video recording compared to that of the GFX50S and GFX 50R. It will be the first mirrorless digital camera equipped with a large sensor [43.8mmx32.9mm] to support 4K video recording [4K/30P]. This model will be Fujifilm's highest performance camera and also their most expensive, coming in at a cool $10,000.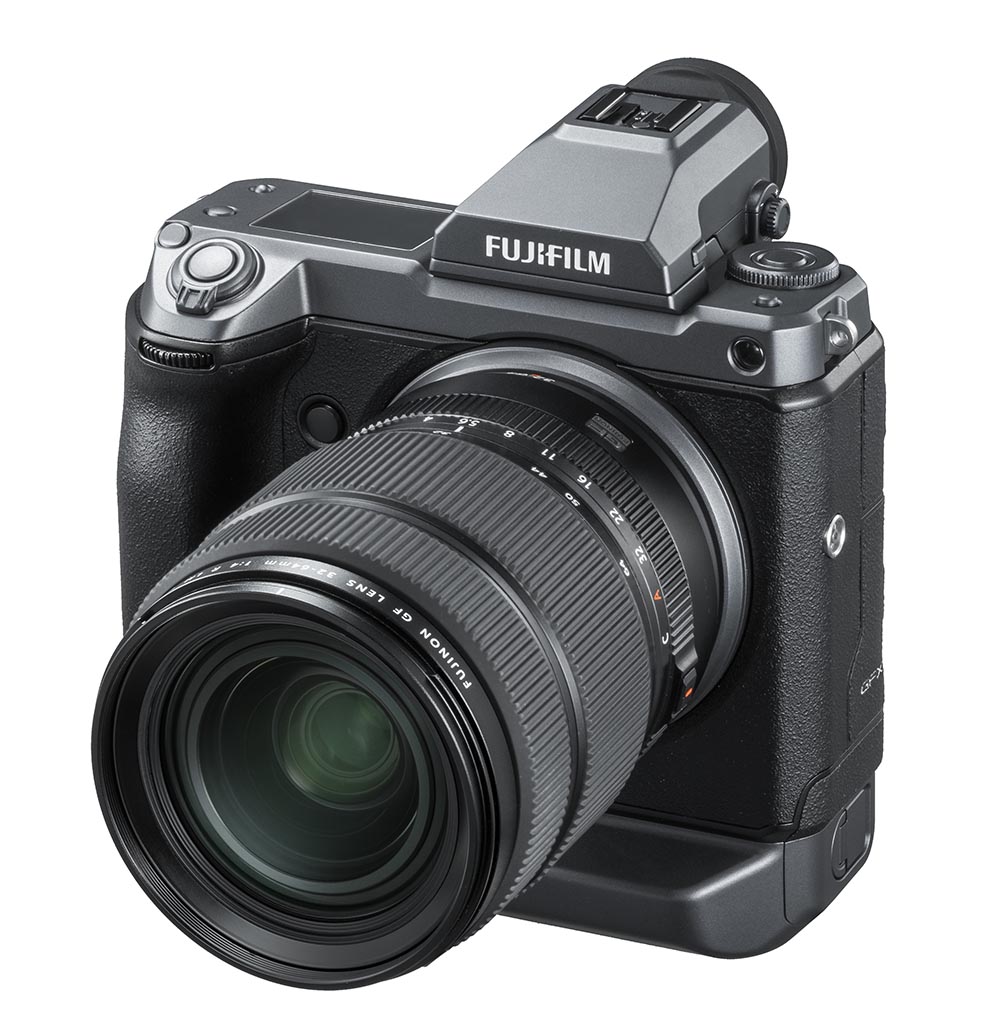 Fujifilm has taken two bold steps and it will be good to see how well their GFX 50R does against similar sized cameras such as Canon' and Nikon's DSLR's. Will users stay loyal or will they make the switch for a bigger sensor and more pixels? let us know in the comments below!