DJI Unveils The Phantom 4 RTK
DJI has announced the DJI Phantom 4 RTK; their most compact & reliable low altitude mapping drone solution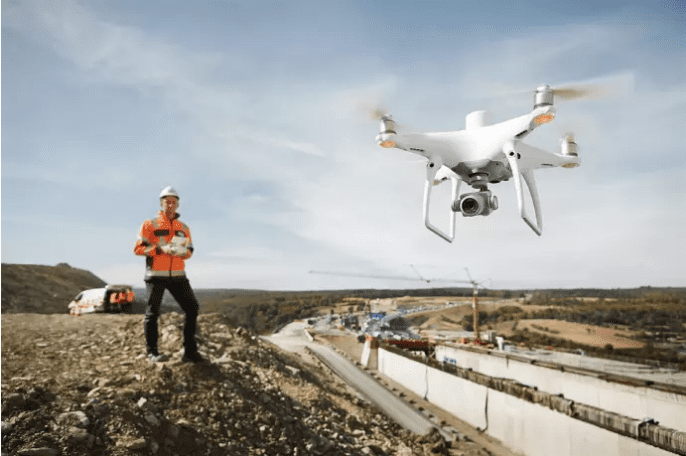 DJI has announced the availability of the Phantom 4 RTK to the global market. A high-precision aerial survey drone that combines centimetre-level navigation and positioning with a high-performance imaging system to improve survey efficiency and accuracy, reducing operational complexity and expense.

Sunny Liao, Director of Enterprise, Europe at DJI, said: "The Phantom 4 RTK was engineered to meet the specific needs of its users who have come to rely on DJI drones as powerful tools for surveying, mapping or inspection operations. We took feedback from the drone mapping and surveying market on board and believe this solution demonstrates our commitment to strengthening our involvement and innovation in different enterprise verticals where we see substantial demand and potential for growth."


The new drone from DJI is furnished with a 1" 20 megapixel CMOS sensor. The mechanical shutter makes mapping missions or regular data capture seamless as the Phantom 4 RTK can move while taking pictures without the risk of rolling shutter blur. Due to the high resolution, the Phantom 4 RTK can achieve a Ground Sample Distance [GSD] of 2.74 cm at 100 meters flight altitude.
To guarantee the Phantom 4 RTK gives unmatched precision, every single camera lens goes through a meticulous calibration process where radial and tangential lens distortions are measured. The distortion parameters gathered are saved into each image's metadata, letting post-processing software adjust uniquely for every user.
You can watch the new DJI Phantom 4 RTK in action in the short video below:



See more at DJI's dedicated website