DJI Unveils the Mavic 2 Zoom and Mavic 2 Pro with Hasselblad Camera
It's been leaked in the Argos catalogue for some time, now, but here it is! Official details of DJI's latest flagship 'Mavic' consumer drones have emerged and there are some sweet features that we can't wait to try. Read on for more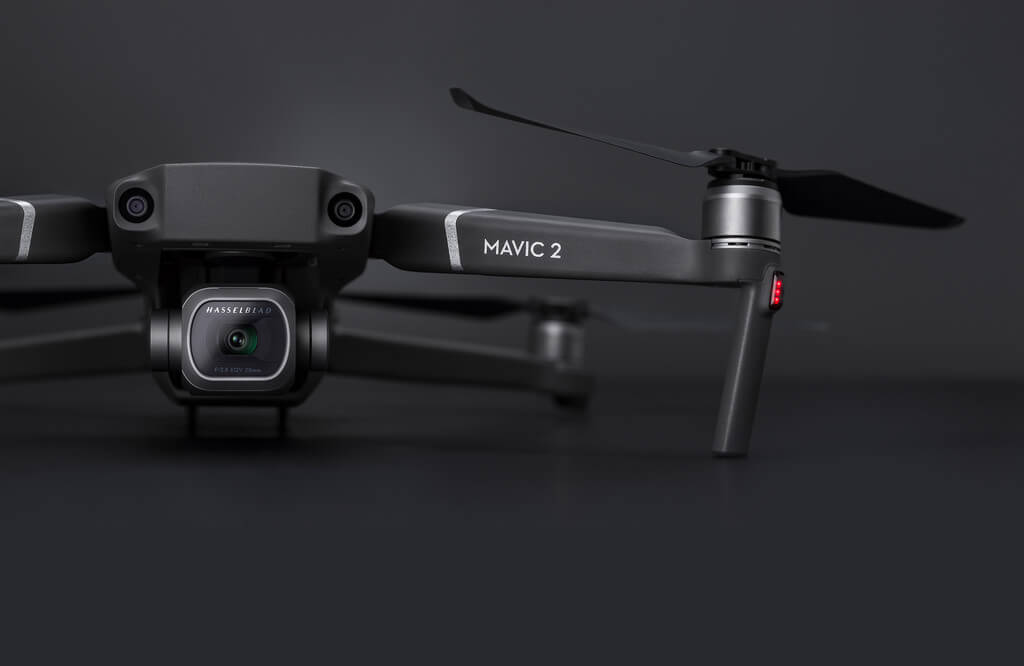 The Mavic 2 is the most advanced DJI camera drone ever built, designed for professionals, aerial photographers and content creators. Incorporating the folding design of one of the world's most popular Mavic Pro, the Mavic 2 is a powerful platform with new gimbal-stabilised cameras and advanced intelligent features like Hyper-lapse and Active-Track for easier and more dynamic storytelling. With an impressive flight time of up to 31 minutes and a more stable video transmission system, Mavic 2 delivers the optimal flight experience for capturing epic shots.

Key features: Mavic 2 Zoom – £1,099
2x Optical Zoom
1/2.3″ Sensor
3 Axis Gimbal
48 Megapixel Super Resolution Photo Function
Dolly Zoom
4x Lossless Zoom FHD Video
Hyperlapse


Powered by a 1/2.3-inch CMOS sensor, the Mavic 2 Zoom is DJI's first foldable consumer drone with zoom, providing a dynamic perspective that ushers in a new era of creative storytelling. With the Mavic 2 Zoom, you can get closer to your subject at a moment's notice by combining two-times optical zoom [24-48mm] with two-times digital zoom to simulate a 96mm telephoto lens that captures lossless video in full HD resolution. Hybrid auto-focus on the Mavic 2 Zoom combines phase and contrast detection for higher focus accuracy with an increased focus speed of up to 40% faster than before. Shoot 12-megapixel photos or take advantage of the new "Super Resolution" feature that uses optical zoom to automatically capture and stitch nine photos together for a highly detailed 48-megapixel image, making it an ideal option for landscape photography.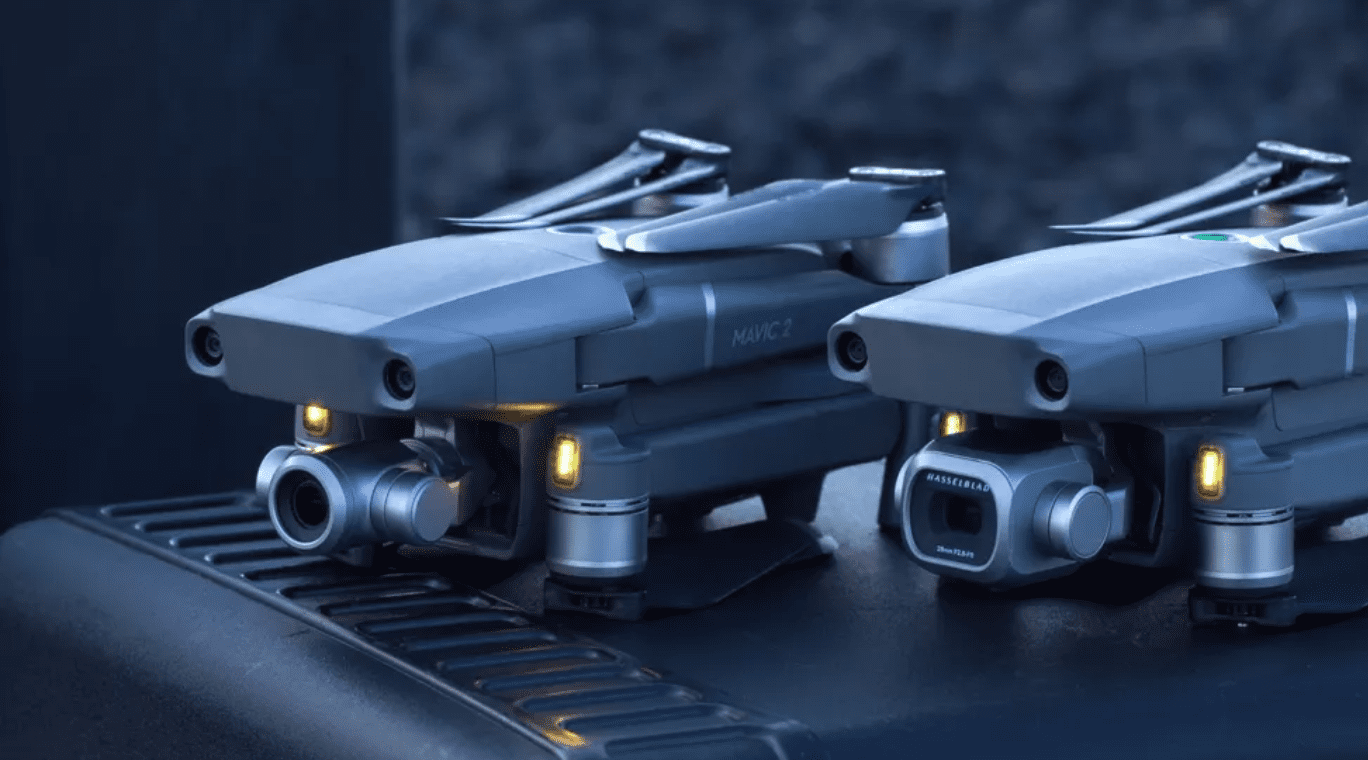 Key features: Mavic 2 Pro – £1,299
Hasselblad Camera
1″ CMOS Sensor
3 Axis Gimbal
Adjustable Aperture
10-bit HDR Video
10-bit Dlog-M
Hyperlapse


Co-engineered in partnership with Hasselblad, one of the world leader's in medium format photography, the Mavic 2 Pro is the world's first drone with an integrated Hasselblad camera for outstanding image quality with impressive light and colour performance. Housing a 1-inch CMOS sensor with a 10-bit Dlog-M colour profile, the camera captures four times as many levels of colour per channel compared to Mavic Pro to provide maximum flexibility for photo and video editing. The Mavic 2 Pro can capture 20-megapixel aerial shots with utmost colour accuracy using Hasselblad's unique Hasselblad Natural Colour Solution [HNCS] technology, while an adjustable aperture from f/2.8-f/11 provides more control across a wide variety of lighting conditions. With 4K 10-bit HDR support, the Mavic 2 Pro can be plugged into a 4K TV with HLG and will play back footage with the right colour tones.


"When the Mavic Pro has launched two years ago, it redefined the way people looked at a drone and expanded possibilities for creators around the world," said Roger Luo, President at DJI. "Today, we enter a new era of aerial photography with the introduction of DJI's new flagship product, the Mavic 2 series. The Mavic 2 Pro and Mavic 2 Zoom will enable photographers and videographers to take their inspirations to the air quickly and elevate their creative ideas to new heights."
New Intelligent Tools for Epic, Cinematic Shots
Exclusive to the Mavic 2 Zoom, the new Dolly Zoom QuickShot mode opens creatives to build upon their storytelling that was previously reserved for professional cinematographers. It creates an otherworldly warped perspective by automatically zooming in as it flies away from its subject, keeping the subject the same size while the full background of the scene is revealed.
The Mavic 2 is the ultimate tool for aerial content creation with new intelligent flight modes that make capturing professional-quality results almost effortless. A new Hyper-lapse feature produces establishing shots that show the passing of time, which you can share to social media immediately. JPEG and RAW photos can be simultaneously saved on a Micro SD card or the internal storage, leaving more room for post editing. Choose between Circle, Course Lock, Waypoint or Free mode to create time-lapse with a simple tap of a button in the DJI GO 4 Mobile App:
Free – pilots the drone manually while shooting a Hyper-lapse video.
Circle – automatically flies the drone in a circular pattern around a subject you select to create a time-lapse video that captures the action.
Course Lock – keeps the camera fixed on shooting subject while the drone flies in a straight direction to create a unique perspective.
Waypoint – plans a complex flight path based on both altitude and GPS coordinates to capture complex shots.
Keeping a moving subject in the frame is now easier than ever with ActiveTrack 2.0. This enhanced auto-track feature delivers a powerful combination of autonomous tracking and obstacle sensing capabilities never before seen in a DJI drone. Using the main camera and the front dual vision cameras, the Mavic 2 creates a three-dimensional map of the area in front of it and uses new trajectory algorithms to analyse motion and predict the subject's path up to three seconds in the future. When tracking a target, the Mavic 2 can recognize and avoid obstacles while shooting your target without interruption. It can stay on target, even if your subject momentarily goes behind an obstacle, and can track the subject at higher speeds of up to 44 mph [72 km/h].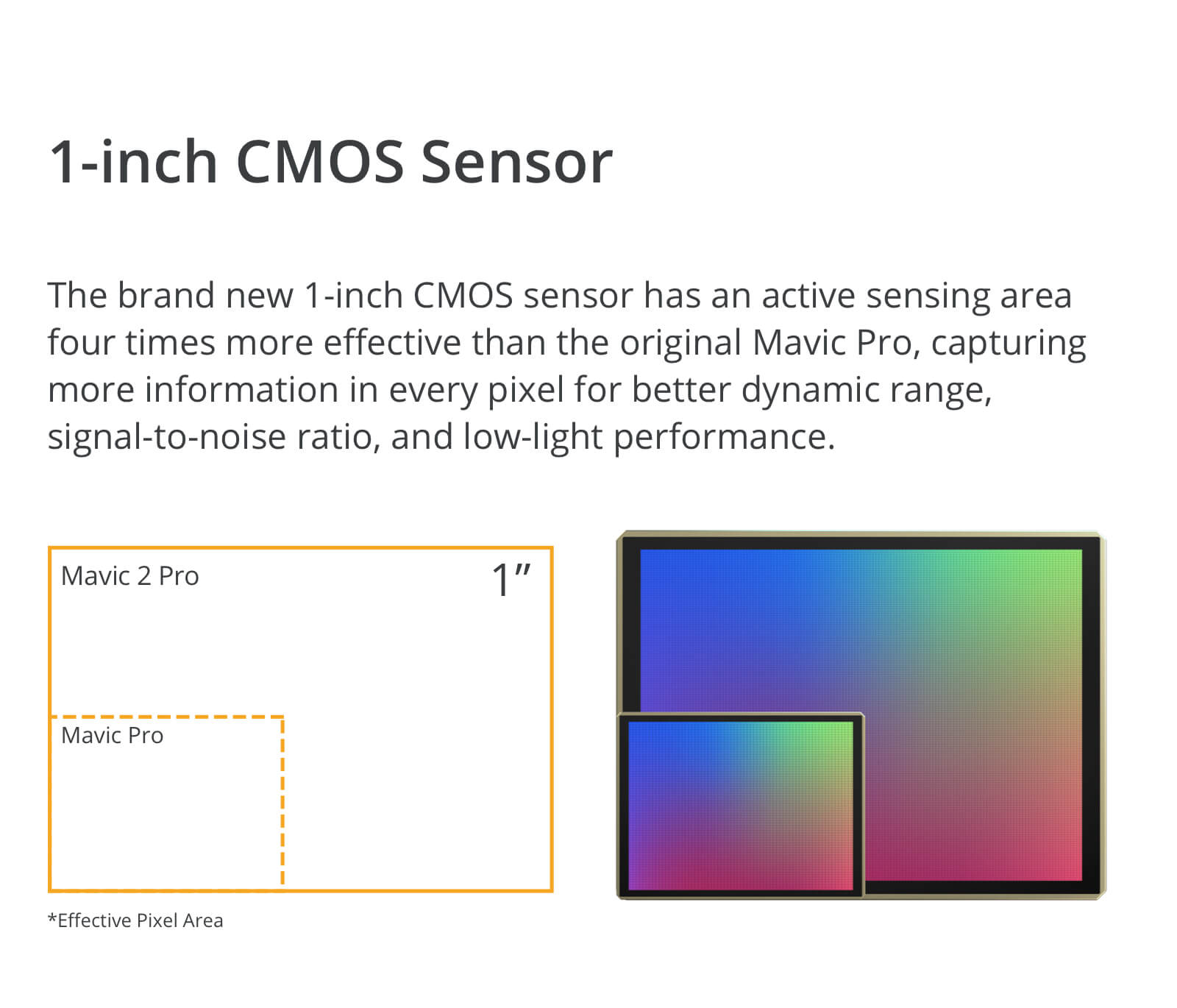 The Hasselblad camera [L1D-20c] that's in the new Mavic 2 Pro has been in development for two years and has Hasselblad's unique Hasselblad Natural Colour Solution [HNCS] onboard, so you can expect to achieve some pretty incredible 20mp aerial footage and stills, with great colour detail


Price and Availability
The retail price of a Mavic 2 Pro, including the drone, battery, remote controller, charger, and four pairs of propellers, is £1,299. The retail price of a Mavic 2 Zoom, including the drone, battery, charger, remote controller and four pairs of propellers, is £1,099. A Fly More Kit, including two additional batteries, a multi-battery charging hub, a car charger, a battery to power bank adapter, two pairs of propellers and a carrying bag, retails at £279. A gimbal replacement service exclusively for Mavic 2, will be available soon.
Watch this space as we review the new Mavic 2 Pro, here in #TheMeasure in the coming days.