DJI Avata FPV Drone Revealed: First Person View Flight for the Masses
Back in December 2021, we heard murmurings of another FPV drone in the works from DJI and now the DJI Avata is here! Read on for full details, images and pricing.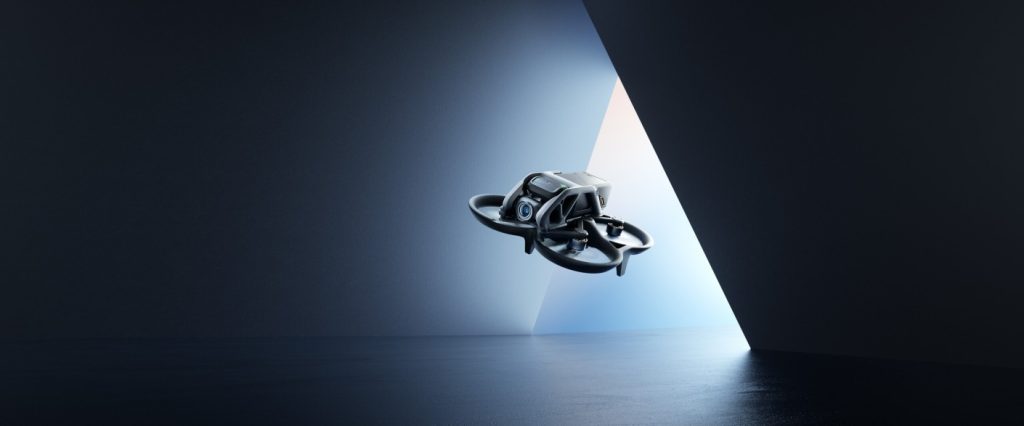 The world's most successful drone manufacturer's second FPV [First Person View] drone in less than two years arrives with the all-new DJI Goggles 2 [confusingly, not the same thing as the DJI FPV Goggles V2]. With a 4K 60fps camera stabilised with a single-axis gimbal and EIS and featuring a 1/1.7" CMOS sensor with 48 million effective pixels, it utilises digital live view, allowing the goggles to display high definition video at [up to] 120MHz from a 50Mbps feed. Users can expect to achieve [up to] 18-minutes of air time from a single battery charge and the underneath has ToF and vision sensors for precise altitude and automated return-to-home functionality.
Ferdinand Wolf, Creative Director at DJI, said: "DJI Avata was built to awaken a desire to fly in everyone, with immersive flight technology that allows anyone to explore the almost out-of-body experience of FPV flight. DJI Avata is breathtaking to fly for even a novice pilot and includes enhanced safety features that give anyone the freedom to try creative aerial moves. Paired with the DJI Goggles 2 and the DJI Motion Controller, DJI Avata seems to ride with the wind. Whether you fly for the fun of it, to make great clips for social media, or to dazzle viewers in the production studio, DJI Avata will show you why its engrossing flight experience pulls you into a new world of soaring possibilities."
The new DJI Avata could prove to be a valuable tool for both beginners and professionals. Its compact layout strips down the chassis of a traditional drone into a body built for speed and agility, weighing only 410 grams and with integrated propeller guards for safety.
Flight Modes
The DJI Avata allows users of all experience levels to select from various flight modes. These include:
Normal [N] Mode: During N mode operation, the DJI Avata works similarly to other DJI drones, hovering in place with the use of satellite navigation and/or visual positioning systems [VPS] on the bottom of the drone
Manual [M] Mode [only operational with the DJI FPV Remote Controller 2]: M mode offers complete control and the full FPV immersive flight experience. Experienced users can customise parameters
Sport [S] Mode: A new hybrid blend of M and N mode, S mode offers some of the dynamic movement capabilities that come with M mode along with some of the key safety features of N mode. S mode is the middle step between the three modes and was developed to give pilots more room to explore their skills as they get accustomed to the drone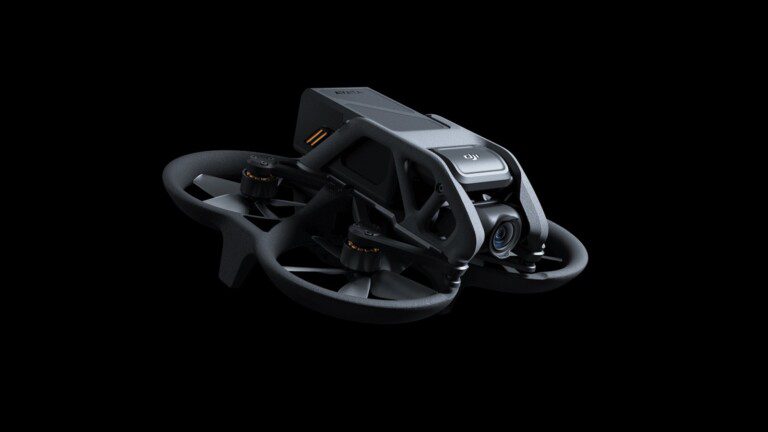 Pricing and Availability

The all-new DJI Avata is available directly from DJI and most authorised retail partners. It can be picked up in a number of configurations. A standalone version of the DJI Avata retails from £499 without a remote controller, motion controller, or goggles. That could be ideal for people who already have a compatible model to control and view from the drone.
The DJI Avata Pro-View Combo retails from £1,229 and includes DJI Avata, DJI Goggles 2 and the DJI Motion Controller.
The DJI Avata Fly Smart Combo retails from £989 and includes the DJI Avata, the DJI FPV Goggles V2 and the DJI Motion Controller.
The DJI Avata Fly More Kit retails from £215 and includes two DJI Avata Intelligent Flight Batteries and one DJI Avata Battery Charging Hub.
For more information on all the new features, and accessories, head to DJI's dedicated web pages