2017 SkyPixel Video Contest Winners Announced
Winning entries showcase incredible footage of volcano over Tanna Island, Rocky Mountains of Isle of Skye to the Dolomites in Italy, an aerial tour of Cape Town, and a bird's eye view of a traceur's adventure in the most unexpected places
SkyPixel, the hugely popular aerial photography community that's operated in association with DJI, has announced the winners of the 2017 SkyPixel Video Contest.
The contest received close to 3,000 submissions from participants in 100 countries, across the categories of Nature, City and Sport.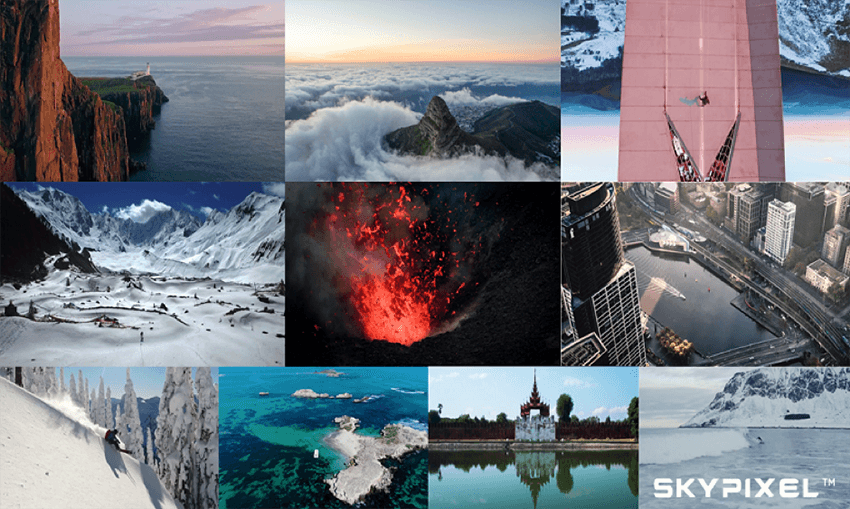 The Grand Prize, selected from the winners of the three categories, went to xiaoxiao with the video 'EPIC OF TANNA'. The video showcases some of the most breathtaking views of a volcano and beautiful sceneries in Tanna, an island in Vanuatu over the South Pacific Ocean. The Grand Prize winner will receive a DJI Inspire 2 Premium Combo, Nikon D750 Body + 24-70 mm VR 2.8 Lens, Suunto Spartan Ultra Copper Special Edition (HR) Watch, LaCie d2 Thunderbolt 3 Hard Drive, an Oakley Latch Prizm Sunglasses, and a Tourism Australia Travel Package.
Danny Zheng, DJI Vice President of Marketing, told PhotoBite: "The amazing footage we've received throughout this contest reflects the growing interest around aerial videography and the creativity made possible with drone technology. This new art form really allows us to gain new perspectives and discover places that are otherwise out of reach. We congratulate all the winners and participants for sharing their stories and allowing us to experience the extraordinary beauty of this world in an entirely new way."
In addition to the Grand Prize, each category also consisted a First, Second and Third Prize. The First Prize from the Nature category goes to Vadim Sherbakov, whose work 'Icarus' captures the spectacular views from the rocky cliffs of Isle of Skye to the mighty Dolomites in Italy. In the City category, 'The City of Cape Town' by Luke Bell, takes us on a captivating aerial tour around town, across beaches and into the mountains. In the video 'MMP3 – 2D RUN', Marin Kafedjiiski films a parkour artist leaping across rooftops, bridges, rivers and in some of the most unexpected places. His stunning submission won over the judges in the Sport category.
Separately, the top ten most liked videos were recognized for their amazing work with the People's Choice Award and various prizes from DJI, LaCie, Suunto and Oakley products.
The winning videos were selected by a judging panel consisting of professional photographers, filmmakers and creative directors, including Phil Pastuhov, Aerial Director of Photography whose credits include The Lord of the Rings Trilogy, Godzilla, and The Amazing Spider-Man 2; Filipe DeAndrade, 10-time Emmy winning Director of Photography; and Josh Raab, Multimedia Editor at TIME and professor at the International Center of Photography, to name a few.
All the winning videos can be viewed on the dedicated website HERE