#TheMeasure: Billingham's Weekender Travel Bag
Some time has passed since the announcement of Billingham's travel series of British-made bags and PhotoBite's Simon Skinner has been taking one with him as he hot-foots from one City to the next. Here, Simon gives an overview of the Billingham Weekender bag
We posted the news of the arrival of Billingham's travel bags some months ago, right HERE and, at the time, wondered if they could really deliver on the perfection and near-cult status that the historic range of camera bags has managed to achieve. Every travelling photographer needs a decent bag for all of those things that aren't photographic equipment, so why not opt for a trusted brand, that you know will serve you well for many years?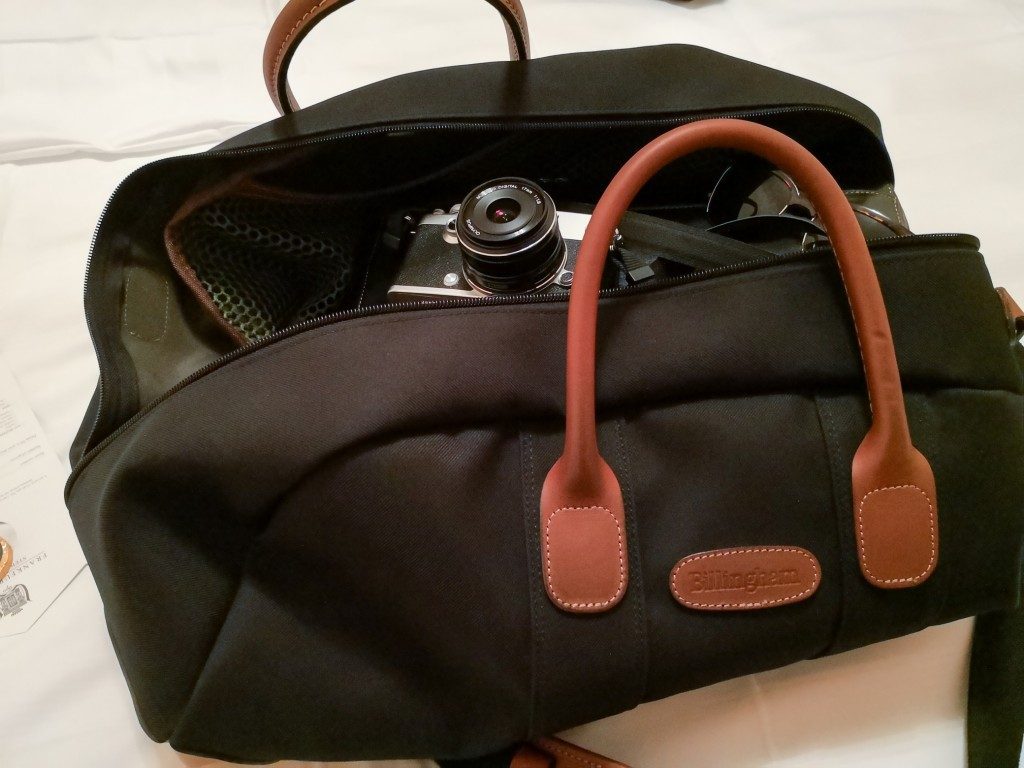 Having spent some time with the Weekender bag from Billingham, it's become absolutely clear to me that the reputation the company has, for being expertly crafted with magnificent attention to detail, has been followed through in the travel collection. The Weekender bag is large enough to pack just about everything you'll need for a… ahem, weekend. One or two days to include packing all necessary clothing, washbag, electronics, and perhaps, a camera.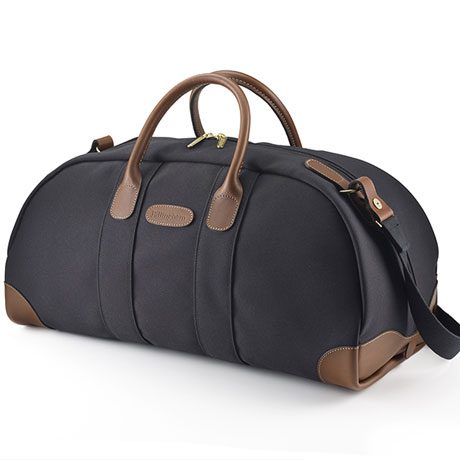 The inside of the Weekender bag is roomy and includes a large, webbed, inner pouch with leather edging detail, which is ideal for stowing smaller items, such as passports, battery-packs, keys, etc. There's also a basepad included with the Weekender, which serves as an ideal reinforcement for the whole bag, keeping its shape and providing a sturdy foundation for your precious belongings. The bag itself is made from lightweight and hardwearing, heat and water-resistant FibreNyte canvas, which is tough enough to ensure a lifetime of travelling adventures.
Its handles are produced in a familiar reinforced leather, which are contoured for comfort. The Weekender includes a tough, adjustable shoulder strap, which is produced from shuttle-woven spun polyester and includes solid brass fittings. In summary This is an excellent weekend holdall from a bona fide Great British classic bag manufacturer. It's comfortable to carry; tough and durable, with a reassuring feel that tells you that you're likely to be using it for a long time to come.
The Weekender from Billingham is a must for photographers who already know the brand and want to protect their personal items to the same level as their camera kit. It hits the mark for me and when compared to other brands in the travel market, producing products to a similar quality, reasonably priced, too. The travel range from Billingham is a masterstroke and I hope that it works for the business as they step into a broader sector. After all, why should photographers have all of this excellence to themselves?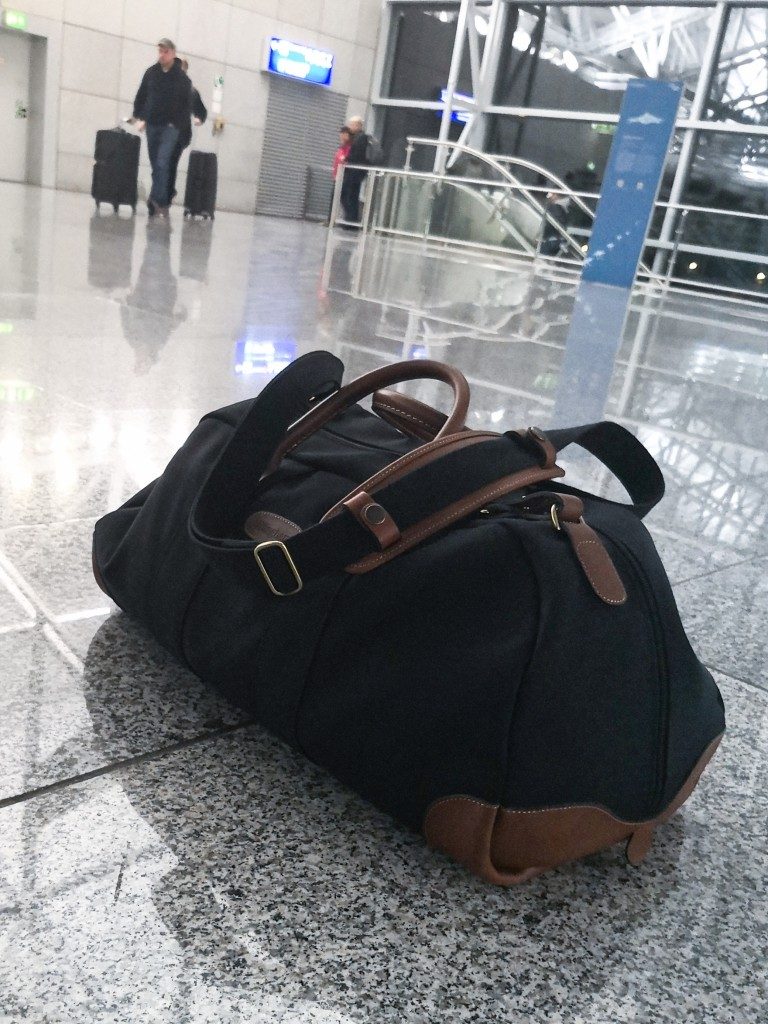 The Weekender is available in a choice of classic colours with complementary leather tones, including Black & Tan, Sage & Chocolate, Khaki & Chocolate and All-Black. Take a look at Billingham's official short film below, where you can see some of the craftsmanship that comes as standard with all of their bags:
Key Features
Made in England
Perfect size for a night or two away.
Hand finished leather handles.
Top Grain hide and solid brass fittings throughout.
Re-enforced leather corners increase durability at common wear points.
Constructed with our waterproof FibreNyte Canvas.
Detachable, adjustable Shoulder Sling with solid brass fittings.
Interior net pocket to stow smaller items.
Interior clip loop for key or accessories or Belt Key Fob.
Fits most airlines cabin baggage dimensions.
5 year guarantee.
Turnover top for easy packing; holds a wide aperture.
Detachable, adjustable Shoulder Sling with solid brass fittings.
Includes removable basepad, SP40 shoulder pad and luggage tally.
In the range
[Click through via links for current official pricing] See the full Billingham range of bags