The Revoring by H&Y reinvents the filter wheel: Hands-On
In an age when brands upgrade products in relatively small increments, real technical innovation is quite a rare beast. There is, however, one image-makers tool that's pretty much remained the same since year dot; the step-up ring. Well no longer, as we get hands-on to test a definitive technical revolution – the REVORING from H&Y Filters.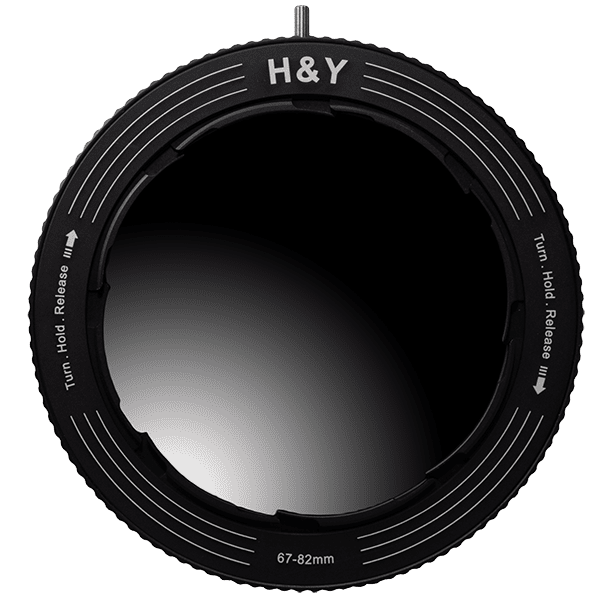 So what is the REVORING? Well, basically, it's an advanced, adjustable step-up ring that enables you to attach to various sized lenses, thanks to a retracting diaphragm with blades that lock onto the thread of your lenses. The sprung mechanism grips onto the lens giving a firm grasp, preventing it from coming loose. It's so strong, that in our testing, we actually ended up casually carrying the camera by the REVORING. Probably not a great idea, but never once did it feel like it would lose its grip.
For photographers and filmmakers who already have filters in the following sizes – 52mm, 67mm, 82mm you won't need to buy those filters in any other sizes nor need to constantly switch your step-up rings to go from lens to lens.
We've been lucky enough to have been involved in creating some content for the launch of the new Kickstarter campaign for the REVORING by H&Y Filters. The exclusive access we've enjoyed has given us the opportunity to really get to understand just what the REVORING has to offer.
When we were first introduced to the REVORING, the line that was muttered amongst the team the most was "why hasn't this been done before?"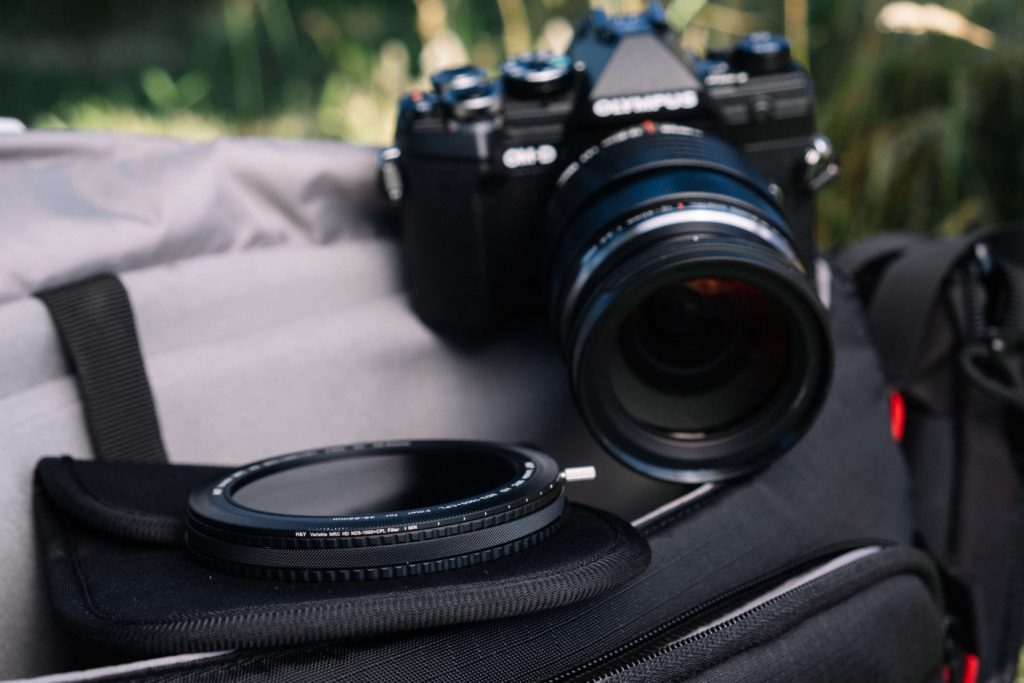 After using this product for even a small amount of time, the prospect of going back to using traditional step-rings honestly fills me with dread! The slim design of the Revoring means you can use them on wide-angle lenses. In our testing, we found some brands of VND filters would cause some mild vignetting at 16mm but after a slight 1-2mm adjustment, the issue was easily resolved.
Check out our list below to see how the different filter brands performed in our tests;
Hoya – 18mm
Polar-Pro 2-5 Stop – 17mm
Gobe ND2-400 – 18mm
K&F Concept – 17mm
Tiffen – 18mm
STC ND2-1024 – 17mm
Freewell 2-5 – 17mm
Freewell 6-9 – 17mm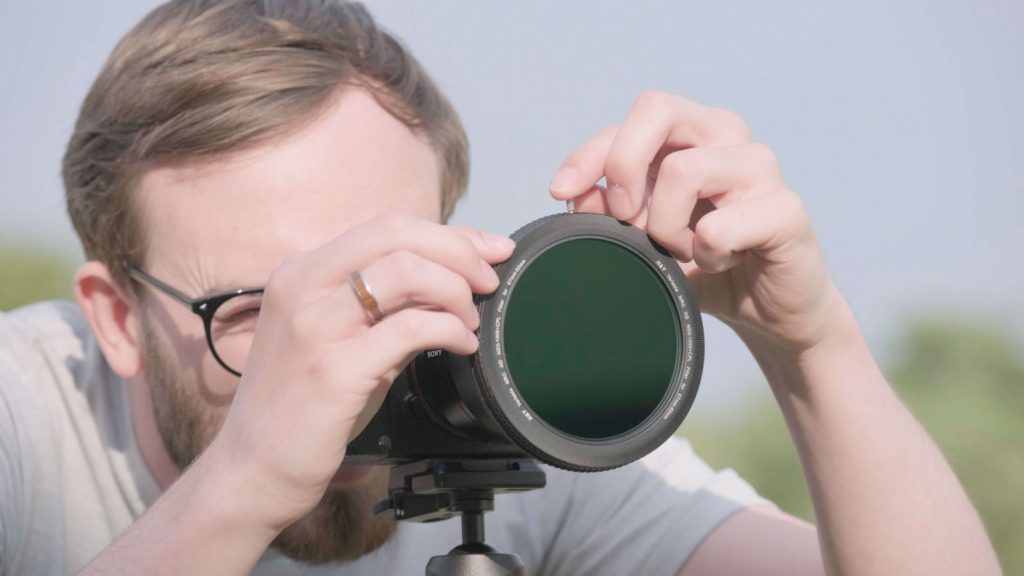 The Revoring will be available in 2 different models at 4 different sizes variations. The 37-49mm, 46-62mm and the 67-82mm and with a Kickstarter stretch goal which will unlock an 82-95mm version. These REVORINGS cover the diameters mentioned in their name.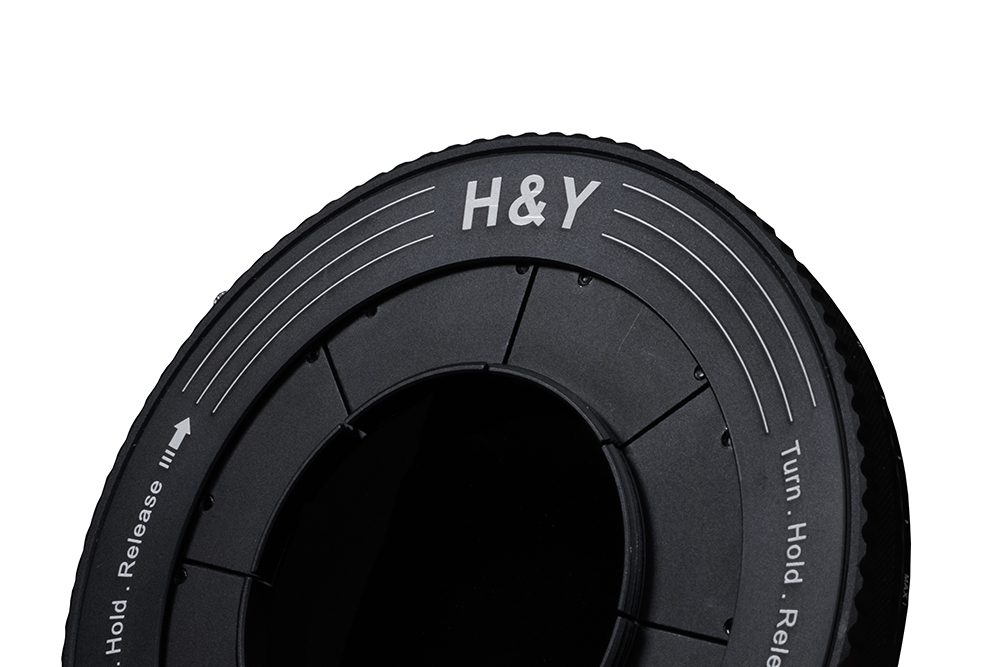 REVORING VND +CPL Combo
Perhaps the biggest news in this new Kickstarter campaign is the second model. The REVORING with built-in variable ND and circular polariser will be offered in the same sizes only and the variable goes all the way from ND – ND3-1000. Yes, that's right. Did we hear your wallet just let out a sigh of relief?
With the REVORING's VND CPL offering a neutral density range of ND3 to ND1000, this equates to a minimum of 1.5, through to 10 stops of light control. However, due to the vast range, the stops achieved will vary based on different focal distances. One other great feature about the Revoring is you can use the CPL VND on wide-angle lenses up to 16mm with no vignetting. On the side of the REVORING, there is a 'W' which stands for wide. This is the limit for wide-angle lenses. Going past this point will cause you to get the cross pattern which can be found on very powerful variable ND filters. We found when not using wide-angle lenses its best to dial up the ND to the Max point then slowly wind it down till the crossing disappears.

Kickstarter Pricing:
37-49mm – $23
46-62mm – $25
67-82mm – $30
CPL VND Revoring
37-49mm – $139
46-62mm – $144
67-82mm – $149
The Revoring from H&Y Filters could truly change the way we go about purchasing filters forever and if you like what you hear so far check out our review [below] then head over to the campaign page on Kickstarter to grab yourself a fantastic deal before they go to retail after the 8th August 2020.