The Measure: Saramonic Blink 500 Pro X Wireless Microphone System
In this instalment of #TheMeasure, we're taking a closer look at the Saramonic Blink 500 Pro X wireless microphone system, which recently won the award for Best Video Maker Microphone at NAB 2023. Read on for more and for our in-depth video review.
We got our hands on the Saramonic Blink 500 Pro X wireless microphone system and put it to the test to see if it lives up to the hype achieved at this international filmmaker's gathering.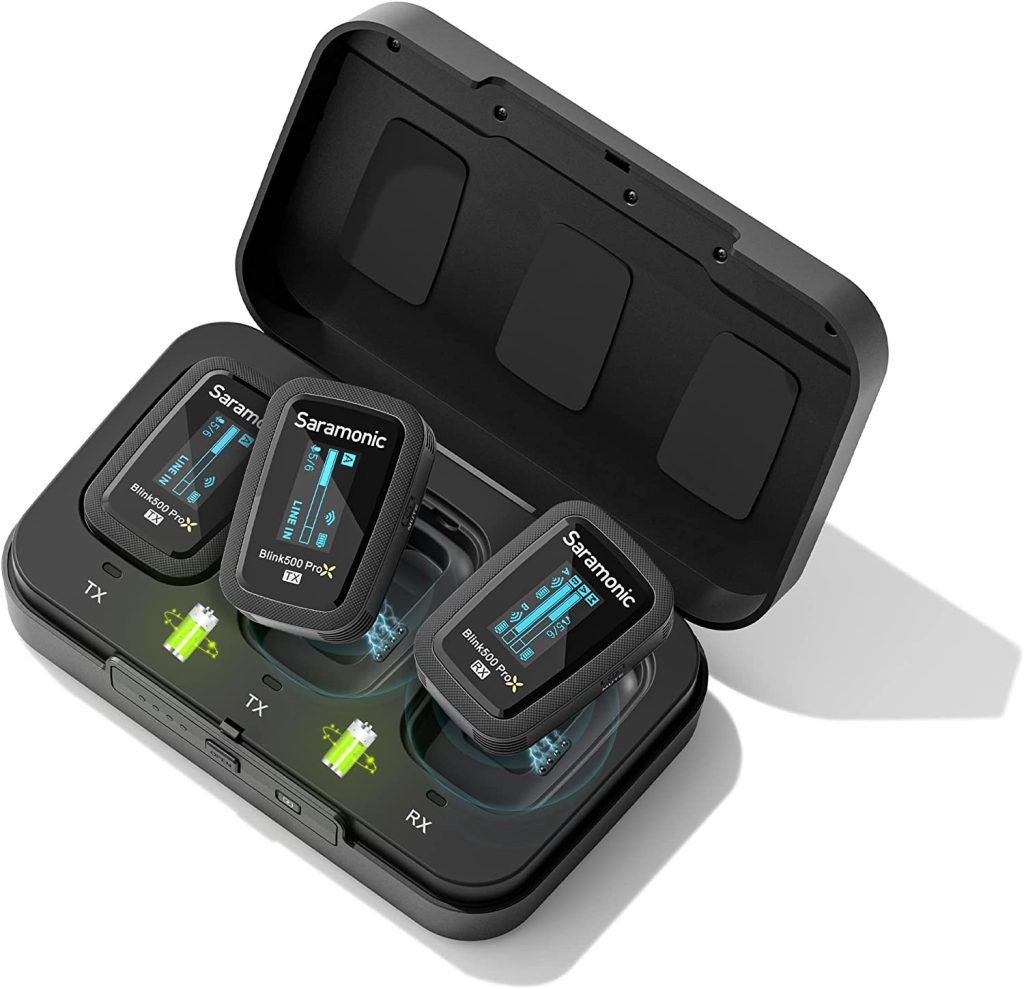 The Saramonic Blink 500 Pro X is a wireless microphone system that's been designed for professional use. It includes two wireless transmitters, a dual-channel receiver, and two omnidirectional Lavalier microphones in the box. The system is compact, lightweight, and pretty easy to use, making it a great choice for videographers, content creators, and vloggers.
One of the standout features of the Blink 500 Pro X is its dual-channel receiver, which allows users to simultaneously record two separate audio tracks. This is especially useful for interviews or multi-person shoots, as it enables you to capture clean audio from both subjects without any interference or crosstalk.
The transmitters are equipped with built-in rechargeable batteries, which can provide up to 8 hours of continuous use on a single charge. They also feature a high-quality preamp and gain control, which allows you to adjust the input level to match your recording environment.
In terms of connectivity, the Blink 500 Pro X uses a 2.4GHz wireless signal to transmit audio to the receiver, which can then be connected to your camera or recording device via a 3.5mm TRS cable. The system also includes a range of accessories, such as a belt clip, a windscreen, and a charging cable.
Overall, the Saramonic Blink 500 Pro X is a versatile and reliable wireless microphone system that is ideal for professional use. Its dual-channel receiver, long battery life, and easy-to-use design make it a great choice for anyone looking to capture high-quality audio on the go.
At around £285 [at the time of reviewing] it sits in the range of other manufacturer's systems.
If you enjoy this episode of #TheMeasure and want to see more like it, head to our YouTube channel and be sure to make sure to hit the subscribe button and turn on notifications so you never miss an upload! And don't forget to give us a thumbs up if you found this review helpful. You can also follow us on our socials @PhotobiteUK for more photography and videography content. Thanks for watching!
Chapters
---