Sennheiser MKE 440 – The Best On-Camera Mircophone Ever?
We live in a very visual-based world. But audio can tell just as much of a story as the visuals can and that's why its important to make sure we're using the right equipment. In this review, we'll be looking at the Sennheiser MKE 440 a directional stereo mic which could take your videos to the next level.
I've been very impressed with the level of quality I've been getting from the MKE 440, so much so that I've switched to using it for all future videos, I mean why wouldn't you. It captures sounds without losing any tones making it ideal for audio voice recordings and there's next to no tweaking that needs to be done in post. Sennheiser also states that it's ideal for musical instrument and ambient recordings too.
What makes the MKE 440 unique is the V-shape design and on closer inspection, it is not a single microphone but two cardioid microphones design to give you stereo sound but also focus inwards to give you better directional audio. Very clever. Probably one of the main reasons this isn't a widely adopted microphone is because it uses two microphones and if one goes wrong you won't know until you get into the editing bay. However, there is nothing stopping you from switching to a mono set-up although it would probably only be a temporary fix as you would purchase this microphone for its stereo audio capabilities.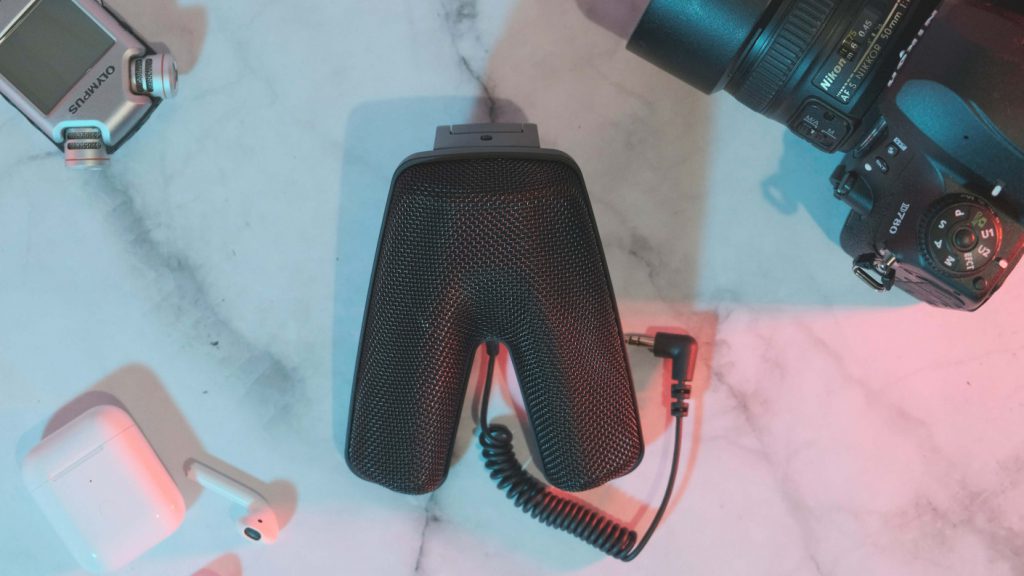 To see how well the Sennheiser MKE 440 performs check our video below and you can hear for yourself what this microphone can really do and how stacks up to a cheaper Rode VideoMicro and Sennheiser Lav Mic system. Don't forget to like and subscribe and let us know what you'd like us to review next!