Saramonic Blink 500 B2 All-In-One Wireless Microphone System Review
With a host of wirelsss microphone options coming into the entry-to-mid level market, solo shooters and run & gun operators have never been so blessed with options. We laid hands on the new Saramonic Blink 500 B2 All-In-One Wireless Microphone System to give it the once-over in #TheMeasure, putting it up against both the original Rode Go and Sennheiser XSW for balance. Read on and watch our review video for more.
The Saramonic Blink 500 B2 kit is a great option to consider for those who are looking for an all-in-one, no-nonsense wireless mic system for run & gun scenarios and for those shooting solo. For the price range, the audio quality really is great for almost any situation and even withstands wind extremely well, [even though the built-in mic doesn't come with a wind blocker as standard].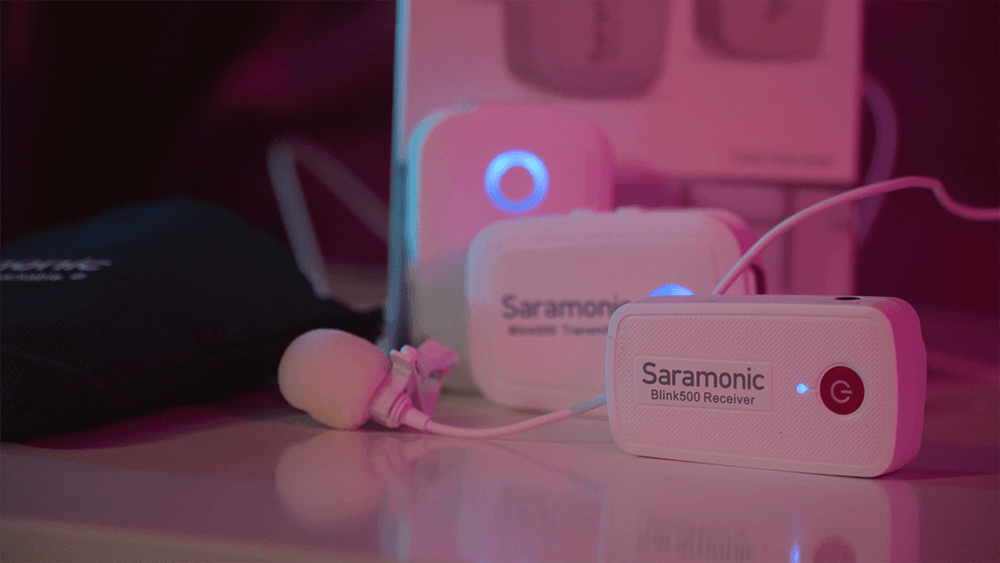 Range-wise, the Saramonic Blink 500 B2 kit performed well. At least as good as its competitors in the market, [we tested against both Rode and Sennheiser alternatives – watch the video] and the range easily offers as much as most users will ever likely need. With the recent announcement of the Rode Wireless II system, some of the Saramonic kit features could be seen as slightly underwhelming; such as the seemingly short [by comparison] 50M range, whereas the new Rode claims [up to] 200M in their new system. The inclusion of a lavalier mic in the Saramonic Blink 500 B2 kit with every transmitter is very nice indeed. It sets the system apart from much of its competition, as, with the Rode Go at least, these come as a fairly expensive optional extra. This is a system that is super easy to set up and to use straight out of the box. The only controls being the power on/off switch and volume/gain. The gain is on the transmitters themselves which, depending on what you are shooting, could be awkward to adjust as you would have to ask your subject to stop what they are doing for each gain adjustment. Not a deal-breaker, but could be inconvenient; depending on the situation.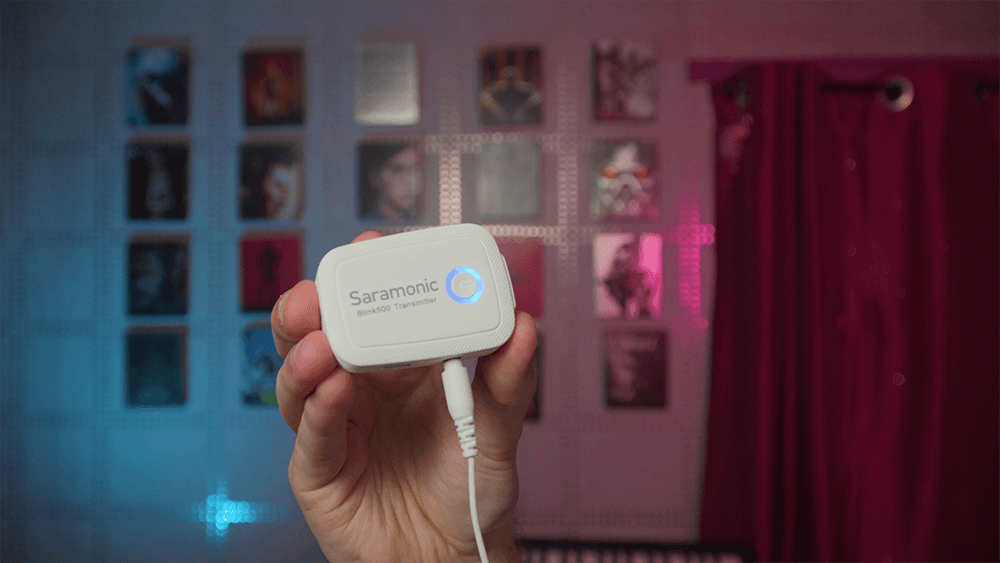 The great big blue LED on the transmitters is very large and bright, which is great for the crew's ability to see audio and power levels but can be very distracting on camera if using the built-in mic. However, it's an issue that's easily bypassed by simply putting the mic on backwards. Overall, if you're looking for a system that has everything you'll need for a lav system, straight out of the box and for a reasonable price, the Saramonic Blink 500 B2 kit could be just what you're looking for. Even if you might have to sacrifice a few slightly underwhelming numbers, such as the [still perfectly reasonable] 50M range and 5-hour battery life, it's perfectly fine for most shooting situations.
Watch our video review here and please do give us a like and share if you like it! Subscribe to the channel, making sure to hit the bell for notifications and to make sure you don't miss any of our super-duper content in 2021!
---