DJI Ronin RS 2 & RSC 2 Review: Time To Upgrade Your Gimbal?
Bringing Hollywood home is becoming easier every day and with every product launch; from high-quality cameras down to the editing machines. Looking to add something special to your filmmaking arsenal, DJI has recently revealed their new Ronin S series models, the SR 2 and the SRC 2 [C stands for compact]. In this, our comprehensive review of both models, we'll breakdown our thoughts on all features and functions. If you'd like to see the full technical run down then see our original article here.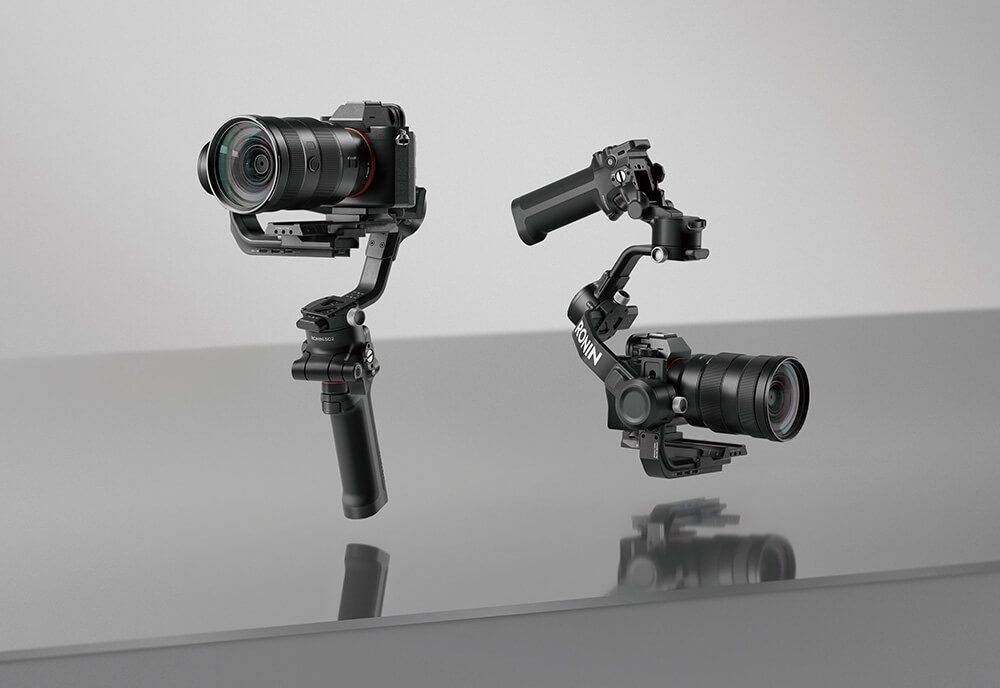 In this, our real-world of the DJI RS2 and RSC 2, our main focus has been to highlight the upgrades that the market leaders have made to their, already pretty awesome handheld gimbals. With so many products being launched in today's tech world, it's not always necessary to make the switch to the latest model as incremental upgrades don't always offer huge leaps in features or functionality. Is this the case with the latest DJI products?

Having had our hands on them for a very short period of time, so far, we can safely say that these new gimbals have landed offering far more than just an incremental update from the original Ronin S and SC models. Two gimbals that really changed the game for filmmakers when they hit the market.
The Ronin RS 2 is the premium choice of the two and it feature-packed with new features. For starters, the new carbon arms make the weight almost impossible to discern from the RSC 2. We even did a blind test and found it incredibly hard to say which was which. That's not to say the RSC 2 is heavy, it certainly is not coming in at 1.07kg [2.36lbs] and the RS 2 at 1.2kg [2.68lbs].
In use both performed really well and at no point did either of them freak out with weight issues or struggle to perform a manoeuvre. In fact, we actually found that programming the gimbals was incredibly straight forward and having screens on them really helped matters. Begone is the need for 'programable buttons' and now we have a touch screen on the RS 2 and a smaller non-touchscreen on the RSC 2 due to being a smaller build profile.
By the end of the tests we were torn between the two. We loved the RS 2 and it feature rich system but we loved the RSC 2 for its compact design and value for money. It's likely that the potential payload will influence your decision to a degree, but if you're a keen amateur or even pro-level filmmaker, the RSC 2 could be the key to many of your movie-making dreams. If however you are already a pro or looking to make a solid investment that isn't another lens then the RS 2 is the one for you.
To see more details and thoughts on the DJI Ronin gimbals then check out our review below. Don't forget to like and subscribe to see more videos on the latest products.