#PhotoBiteKids Challenge Number 4 – Capture a Process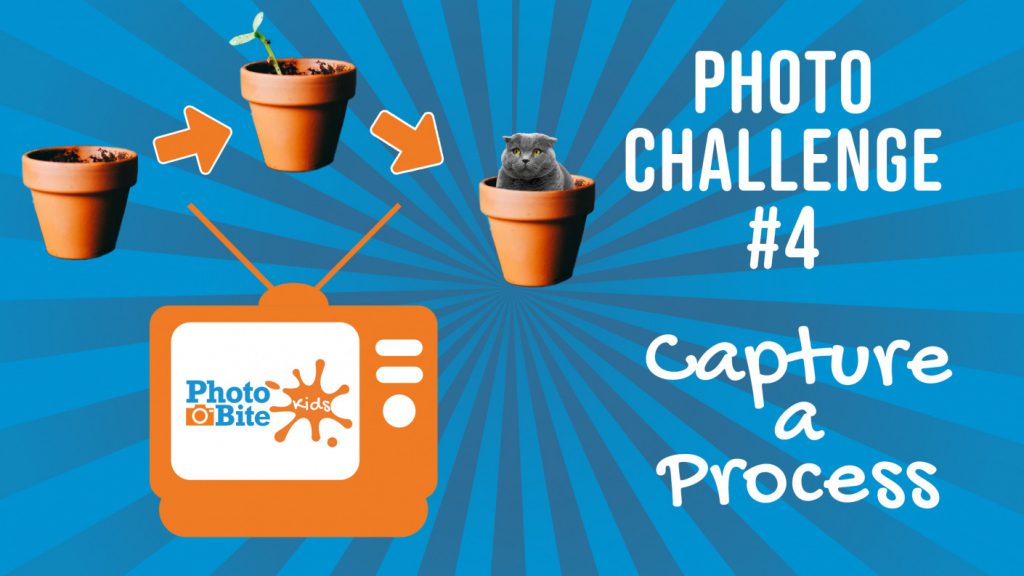 PhotoBiteKids Challenge Number 4 – Capture a Process
Next up in our series of photo challenges (going live at 11am)for PhotoBite Kids is our challenge named, 'Capture a Process'. Here, the challenge is to produce a series of photographs that show a process from the start to the end!
Walking the dog? Baking a cake? Building a castle or painting a picture? Any of these ideas would work well but feel free to photograph any process you'd like. Could be just 2 shots with a before and after, or a longer series demonstrating each step of the journey!
We want you to tell a story with your pictures, so think about what your process might be before you shoot. Think about what you want to photography, the angles you want to capture the image from, think about where your light is coming from and how you will best demonstrate your process with your series of pictures.
Whatever you choose to shoot, have fun, think carefully and experiment! As with all of our challenges, you can use any device you'd like for this challenge. Ideally a camera, but if you don't have a camera yet, then use a smartphone or tablet instead.
Send us your pictures using the hashtag #PhotoBiteKids – make sure you ask your older brothers or sisters, your parents or friends to send for you if need be. Also send us your ideas for future photo challenges and we'll give shoutouts for any that we include!
Good luck and get shooting!
#PhotoBiteKids #PhotoChallenge #CaptureAProcess