PhotoBite Kids Challenge #12 – Food & Drink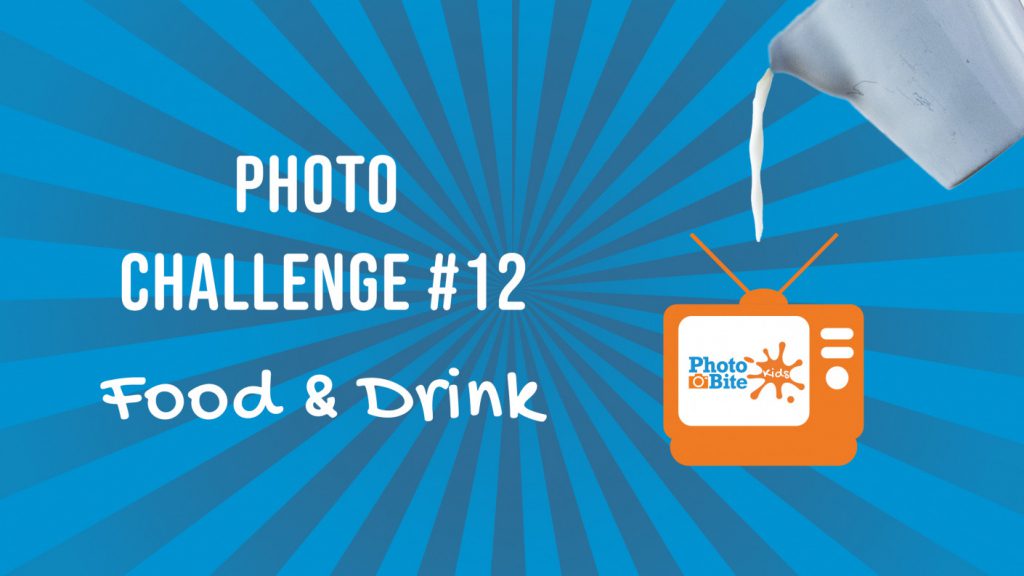 PhotoBite Kids Challenge #12 – Food & Drink
We've reached the mid-way point of our first series of photo challenges, and this one is all about 'Food & Drink'.
This photo challenge should be a lot of fun! We're asking you to take fabulous photographs of your favourite foods. Could be sweets, could be snacks, could be whatever lands on the dinner table on the day you decide to dive into your challenge. Maybe you'll go to town and dress your dinner table and try to make a restaurant-quality meal that will produce pictures to rival photographs in your cookery books.
We've put together a short introduction video in which our resident photography expert, Professor Gardner, gives some ideas, tips and tricks on how to approach this fun challenge.
As ever, whatever you choose to shoot, think about your angles and backgrounds to make the most of your pictures. Most importantly, have fun and think carefully about your shots before you hit the button. And experiment!
As with all of our challenges, you can use any device you'd like for this challenge. Ideally a camera, but if you don't have a camera yet, then use a smartphone or tablet instead.
Send us your pictures using the hashtag #PhotoBiteKids, share with your friends and make sure you ask your older brothers or sisters, your parents or friends to send for you if need be. Also, send us your ideas for future photo challenges and we'll give shoutouts for any that we include!
Good luck and get shooting!