#PhotoBiteKids Challenge Number 3 – Frames & Filters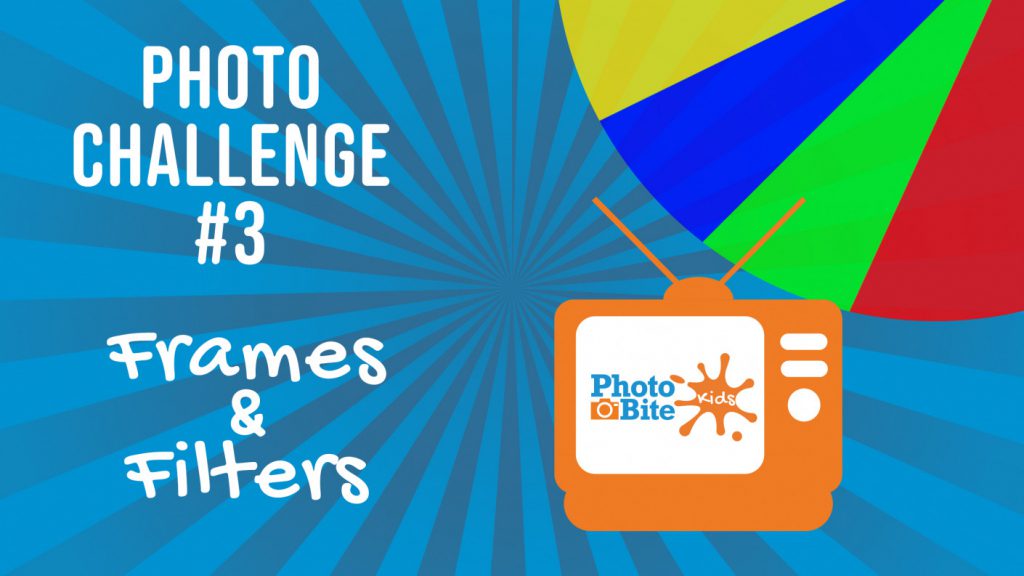 #PhotoBiteKids Challenge Number 3 – Frames & Filters
Next up in our series of photo challenges for PhotoBite Kids is a challenge called, 'Frames & Filters'. In this challenge, we task you to change the look of your pictures using items that can be found around the house.
The idea with this latest challenge is to find and use different materials to distort the image to give it a cool look. You could use coloured plastic, different films or sweet wrappers, or you could even frame your picture using tubes, boxes, or as PG does in our latest demo sequence, a cheese grater!
We want you to tell a story with your pictures, so think before you shoot. Think about what you want to photography, the angles you want to capture the image from, think about where your light is coming from and how you might improve the picture with simple filters and/or frames.
Whatever you choose to set your scene, have fun, think carefully and experiment! As with all of our challenges, you can use any device you'd like for this challenge. Ideally a camera, but if you don't have a camera yet, then use a smartphone or tablet instead.
Send us your pictures using the hashtag #PhotoBiteKids – make sure you ask your older brothers or sisters, your parents or friends to send for you if need be. Also send us your ideas for future photo challenges and we'll give shoutouts for any that we include! Good luck and get shooting!
#PhotoBiteKids #PhotoChallenge #FramesAndFilters