In Conversation: Steven Berkoff on his Previously Unseen 'Homeless in Hollywood' Series
As Steven Berkoff, the highly accomplished and acclaimed British actor, author, playwright and theatre director launches his previously unseen collection of 40 film photographs for exhibition in London at the Wex Photo Video Gallery, PhotoBite Editor, Simon Skinner steals some time to discuss the project along with Steven's thoughts photography and his life with cameras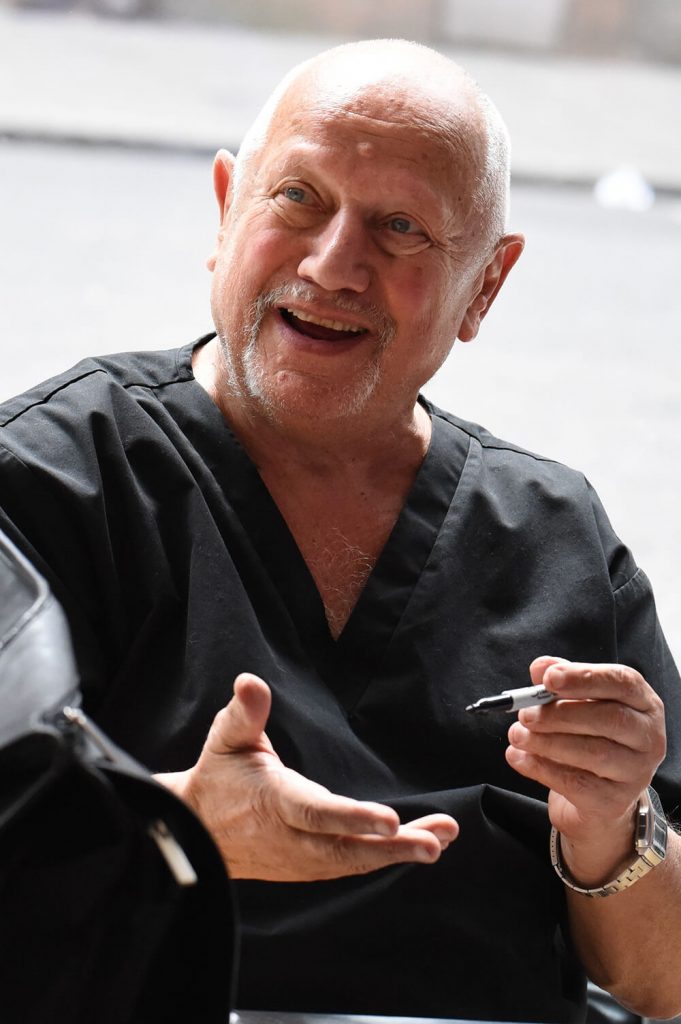 Simon Skinner: Hi Steven. Firstly, big thanks to you for having us along to the opening of your event in London this Monday evening, [25th Feb 2019], it was great and your impassioned talk about your early fascination with photography led us to this interview. Perhaps you could give us a snapshot of your life in photography?

Steven Berkoff: Well, my memory is a little vague as it was all a very long time ago, but I seem to remember being given a camera at the age of around 9 or 10 years old. I took a few pictures here and there, which I enjoyed doing. Then, when I was around 18, someone wanted to sell me a Rolleiflex. I was at the YMCA, which was somewhere that my friends and I would go to play handball when I got chatting to one of the chaps there. It was a very beautiful camera; I said to the chap, "this must have been nicked!" He said, "listen, I've got to sell this and I want 20 quid for it." I thought that's not much; 20 quid… It's beautiful. So I bought the Rolleiflex and, as is so often, it's the outsider that brings you in.
SS: How do you mean?

SB: My mother and father never really encouraged me, teach me or show me anything. Moreover, anything I wanted to do, they poo pooed, which, to me is quite astonishing. So it was my brother in law who encouraged me and it was he who bought me an enlarger.
This was a trulyu magigal instrument, because it meant that I could fulfill my intentions and fulfill my life beyond breathing, eating, shitting, growing and earning wages in a very dreary way.
So then I started to develop and print my own pictures and thought it was magical. I suddenly felt I was a better human being for having learned this great skill.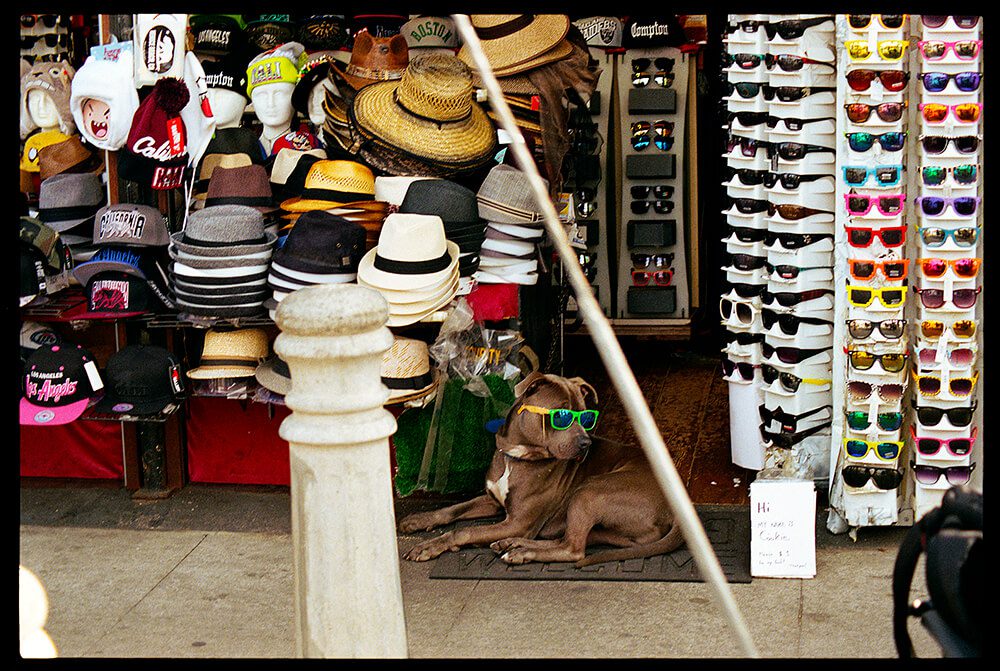 SS: And these processes are a great skill.

SB: Indeed they are. You have to be sure that you've calibrated all of the measurements, the temperatures and the timing. I thought it was magical. You have to be so absorbed because if you're just 2 seconds too much or too little, or if the temperature's 2 degrees too much or too small, it will affect it. I found myself in charge of something quite amazing.
That's where it started properly for me; when I was around 19 or 20. I took pictures for many years. But as I got a bit older, around my mid-20s, I started to take it more seriously and my pictures [rightly] improved alongside my focus.
SS: And what would you say the improvemnts to your work were down to, primarily?

SB: I started to learn how to intensify the image by using a telephoto lens [when shooting people] to bring out the detail and to give an intensity by foreshortening the features, so the nose becomes less prominent [for example] and everything becomes more dynamic. From there I found relative success, working as a portrait photographer, primarily photographing actors. I still have all of those pictures from my Rolleiflex days.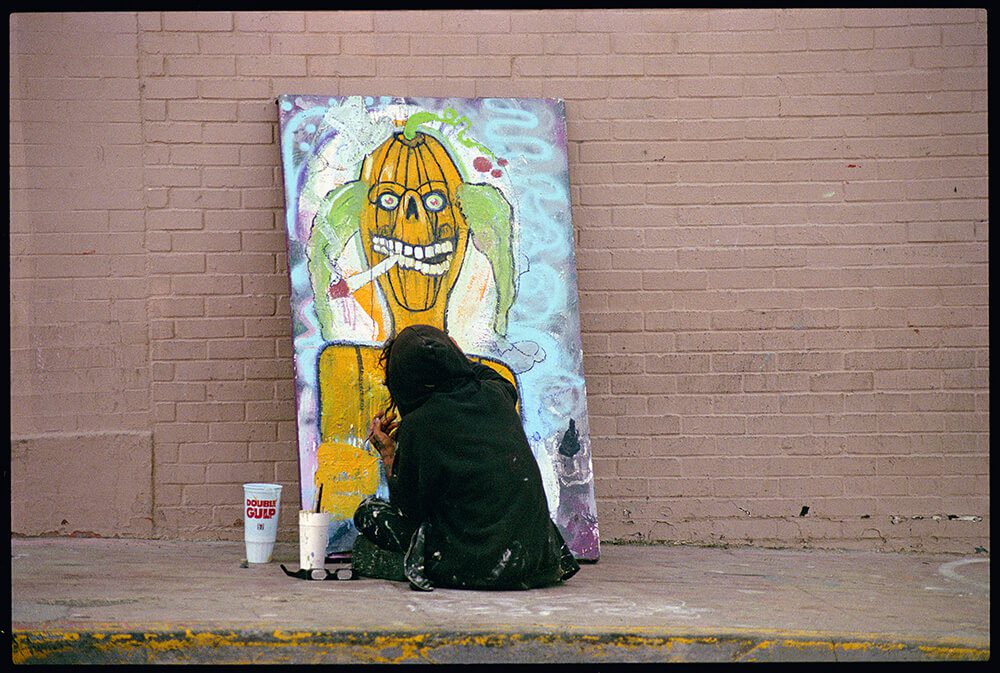 SS: At some point, you switched to working with 35mm. When did that happen?

SB: When I was in Israel, I spoke to a chap called Gered Mankowitz in around 1969. He was the son of Wolf Mankowitz, who was producing this 'heap of shit' called Bloomfield with Richard Harris at the time. He said, "You should really get yourself a 35mm camera; that's a cool camera. A real photographer's piece of kit." I think he conned me, so I exchanged my beautiful Rolleiflex for this 35mm Pentax camera.
SS: How did that serve you?

SB: I did enjoy it. I could get far more pictures from it, so then I became a 35mm man quite late in life, really. I was around 30.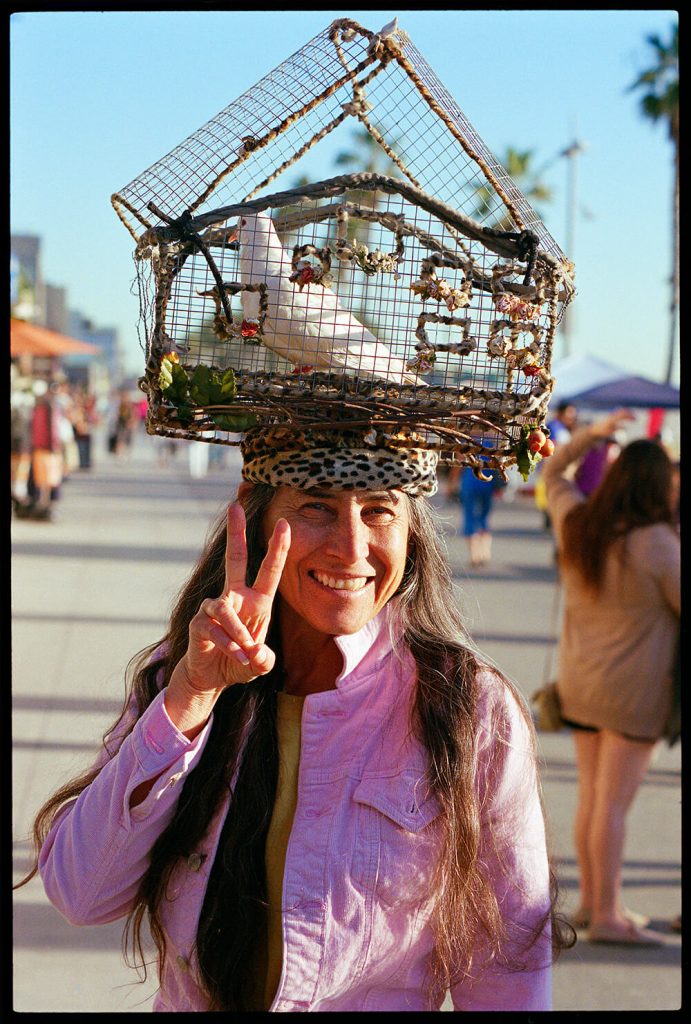 SS: So aside from the kit that younwere using, did the world that you found yourself in influence your shooting style at all, or do you think that your experiences around cinematography give you an edge with your photographic vision?

SB: Maybe a little. When I do film I'm always astonished at how poor the film. Maybe that's come from my own photography. Why don't people use close-ups so much more in modern film, like they used to in Hollywood during the 40s and 50s? The black and white era.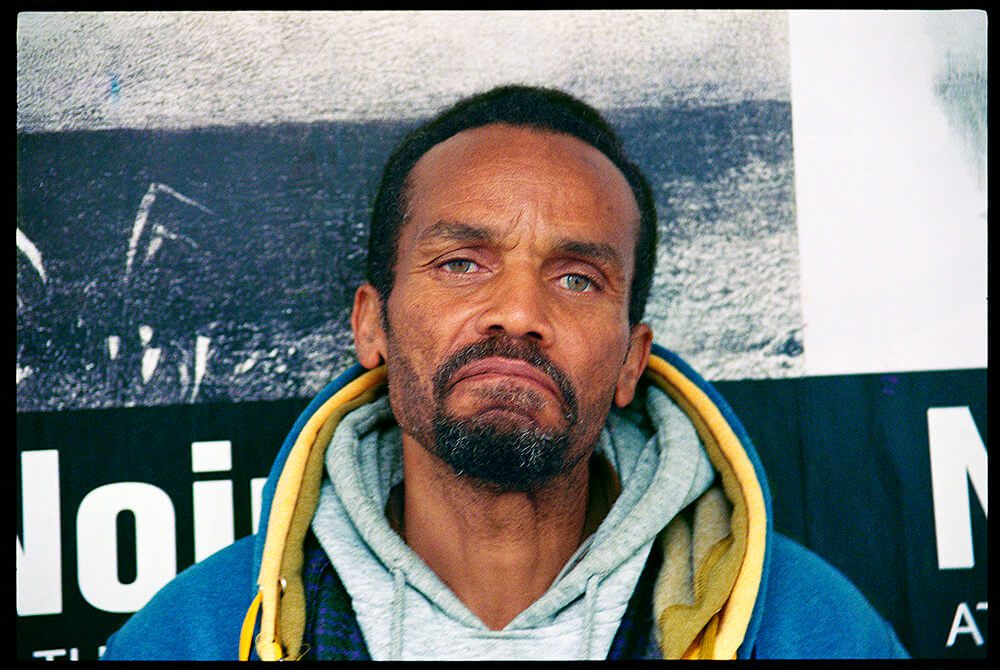 SS: It's generally the DOP's [Director of Photography] job to get the 'look' right in a motion picture. To make the image sing in the way the director is hoping to achieve.

SB: That's right, it is. Perhaps they're not so good? So anyway, I went on taking pictures and got the occasional commission for commercial work. One such project was for a huge laundry company and I remember it being pretty tedious, printing all of those out.
My first exhibition came when I rediscovered a collection of shots from my early 20s, which I'd taken of various characters in the East End [of London]. I found them, realised that they were pretty good and so went about printing them. That led to my first photography exhibition in a gallery opposite the Whitechapel art gallery. Now that these pictures are more than 50 years old, they're 'classics'. They're beautiful and totally raw with earthy surroundings, such as butchers and poultry shops.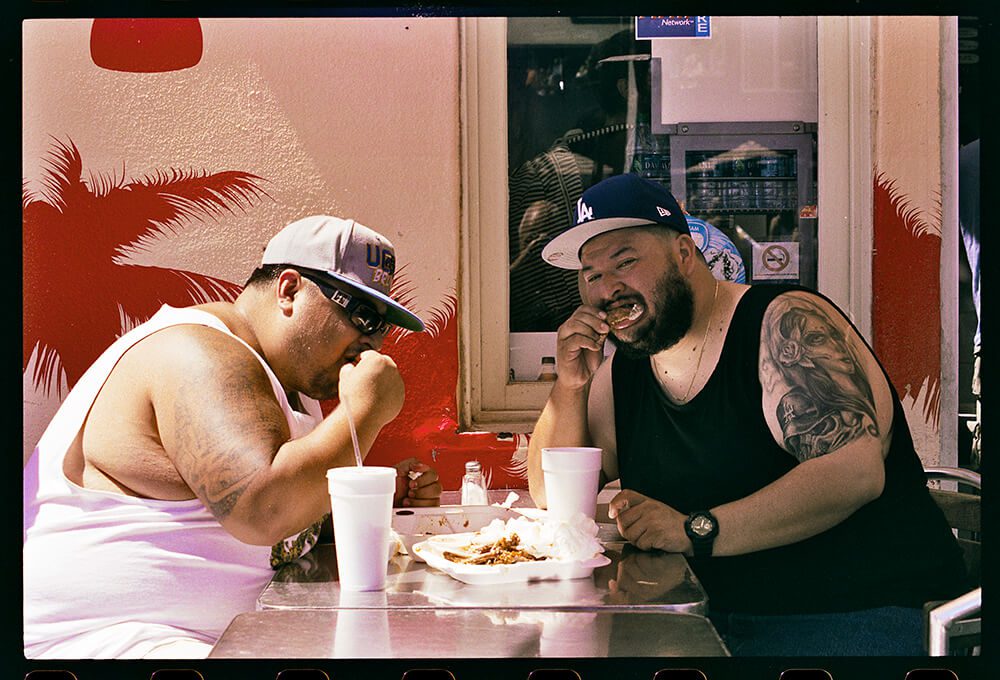 SS: Your new exhibition is running in London as we speak, but the subject matter is shot in and around Hollywood's Venice Beach, looking at the people and the often more gritty side of the otherwise glamorous part of the world. The images expose a more diverse segment of Los Angeles culture and the disparity that exists on those streets. What was it that drew you to shoot the pictures that you did?

SB: Well, firstly I was living there, so these were people that were in my environment. There's nothing more fascinating than American beggars, down & out's, drug addicts and homeless people. These people are all so different and come from all walks of life. Some have come from 'decent' middle -class backgrounds and some are still young and strong. There's something feisty and dynamic about American down & out culture, you know, Skid Row; there's nothing like that in Italy or London. These cities have their own homeless people, but there's something different; I don't know what it is and why they have such a grittiness, there.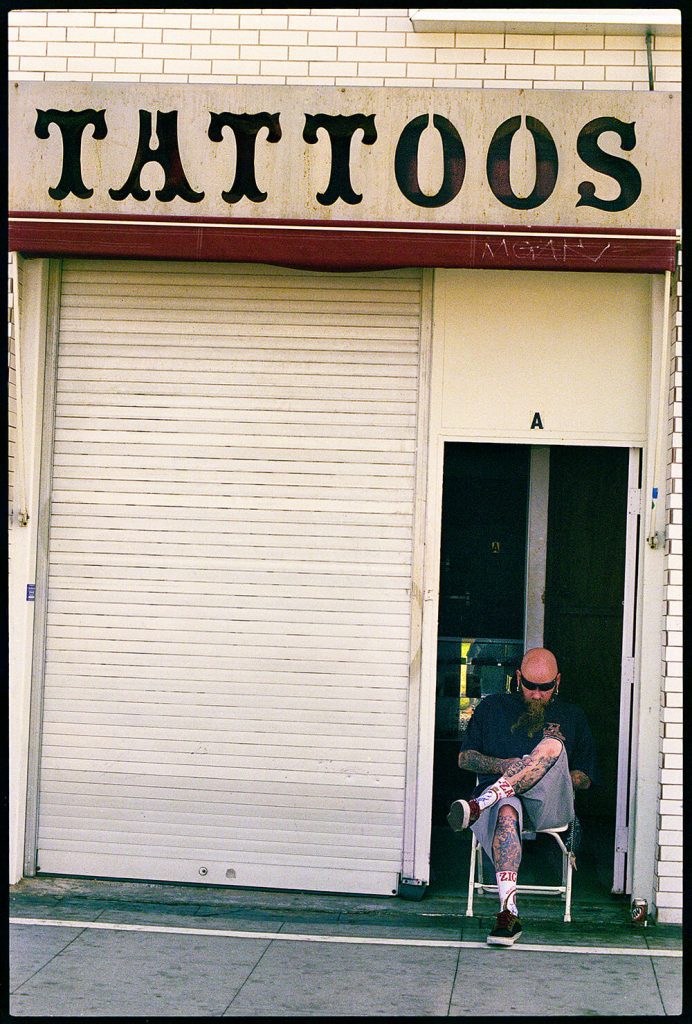 SS: And they have such stories to tell.

SB: That's right. I spoke to these people. In fact, I filmed lots of the conversations, which you can now watch via the means of DVD, etc, [n.b. we're working on an out-takes piece to post here – stay posted].
SS: Did you find much resistence when you approached the people in question?

SB: No, not at all. These people want to talk. These are people who spend most of their existence touting for a few bucks of small change. They don't speak to many people; maybe some rough talk with other beggars, but someone saying to them, "Why are you here?" opens them up in a way that's quite extrodinary. They are dying to speak. Some of them haven't spoken to a 'normal' person for weeks; sometimes months. They are dying to tell their stories.
SS: Thanks for your time, Steven. I look forward to the next time.

SB: Likewise.
Steven Berkoff's photo-series 'Homeless in Hollywood' is open until 15th April 2019 at the Wex Photo Gallery, 37-39 Commercial Road, London, E1 1LF [nearest Tube – Aldgate East].
Admission is free of charge.