X-RITE AND DXO Join Forces To Form The 'Perfect Photographic Partnership'
Colour management and measurement technology giant, X-Rite, has announced a new partnership with the excellent software group, DxO, to offer a full licence to the company's Nik Collection 2018, [worth £59], completely free with qualifying X-Rite products.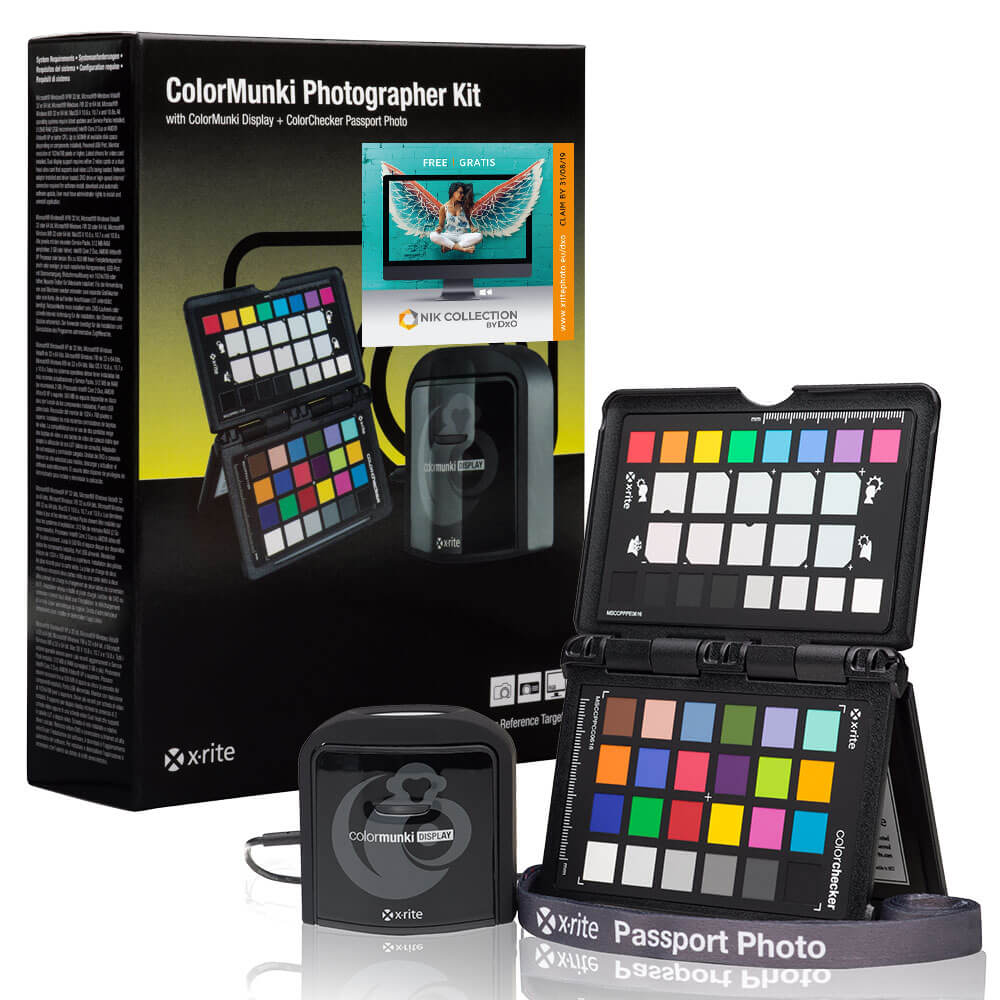 Image makers adopting this special deal will be able to create and view their images in the truest colour reproduction using X-Rite's range of colour calibration tools, whilst transforming images into future visual classics with DxO's great Nik Collection plugin packages.
To take advantage of this offer you'll need to buy one of the following [qualifying] products:
ColorChecker Passport Photo 2
ColorMunki Display
ColorMunki Photographer Kit
i1Display Pro
i1Studio
i1Photographer Kit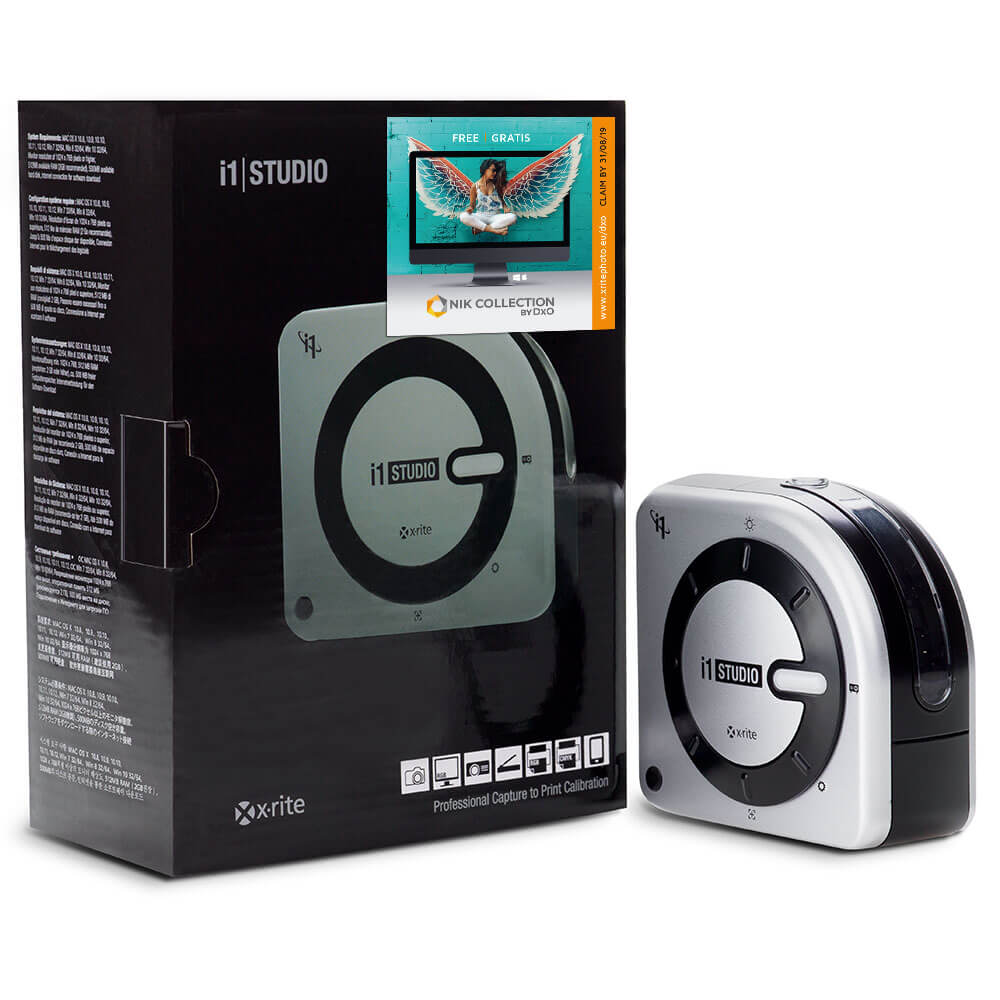 X-Rite's brand-new ColorChecker Passport Photo 2 offers a great solution to profile your camera and they say is a 'must-have' for serious photographers to accomplish consistent colour results.

The ColorMunki Photographer Kit unites the popular ColorMunki Display with the ColorChecker Passport Photo, providing a simple solution for professional photographers to profile their cameras, displays and projectors. The i1Display Pro provides a professional level calibration for multiple monitors and projectors, whilst the i1Photographer Kit contains the i1Display Pro and ColorChecker Passport Photo in one convenient bundle, delivering the highest level of on-screen colour accuracy for monitors and camera profiling. For creatives that require a start-to-finish colour management solution, the i1Studio delivers accurate colour from capture-to-edit-to-print.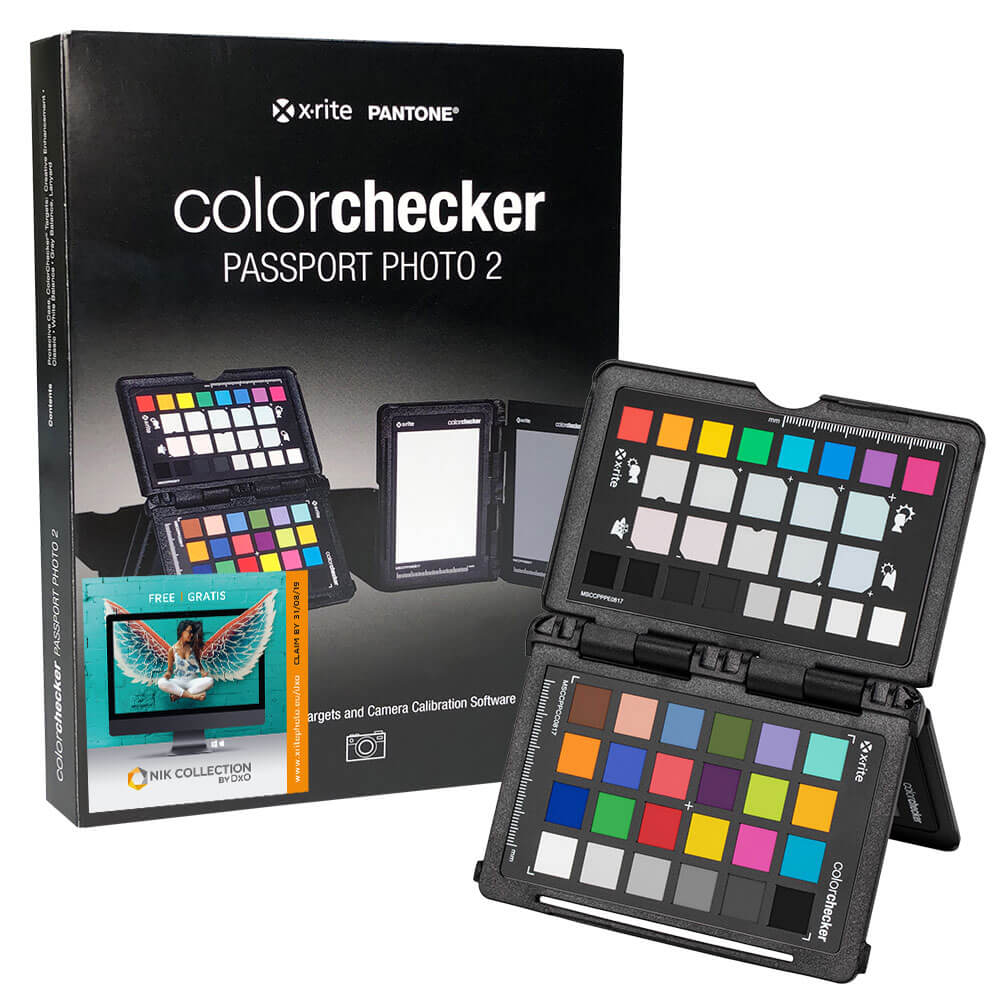 Meanwhile, the Nik Collection 2018 by DxO consists of a series of 7 notable creative plugins for Adobe Photoshop, Adobe Photoshop Elements and Adobe Lightroom, providing filters, rendering and photo retouching tools to help create striking images.

The Nik Collection 2018 by DxO includes:
COLOR EFEX PRO: A comprehensive set of filters for colour correction, retouching, and creative effects.
SILVER EFEX PRO: The world's leading black and white software with darkroom-inspired controls.
VIVEZA: The most powerful software to selectively control colour, tonality and light in photographs.
ANALOG EFEX PRO: Explore the look and feel of classic cameras, films, and lenses.
HDR EFEX PRO: From natural to artistic, explore the full potential of HDR photography.
SHARPENER PRO: Bring out hidden details consistently with the professional's choice for image sharpening.
DFINE: Improve images with noise reduction tailored to the camera.
Image makers can claim their free licence of DxO here.
The promotion runs until 31st July 2019 and customers must submit their request for a free DxO licence by 31st August 2019 and download the software by 31st December 2019.