Vuze+ 3D 360 VR Camera unveiled at CES 2018
Humaneys Technologies has announced a brand-new prosumer VR camera, boasting live broadcasting features and a full suite of content capture, production and sharing capabilities; the Vuze+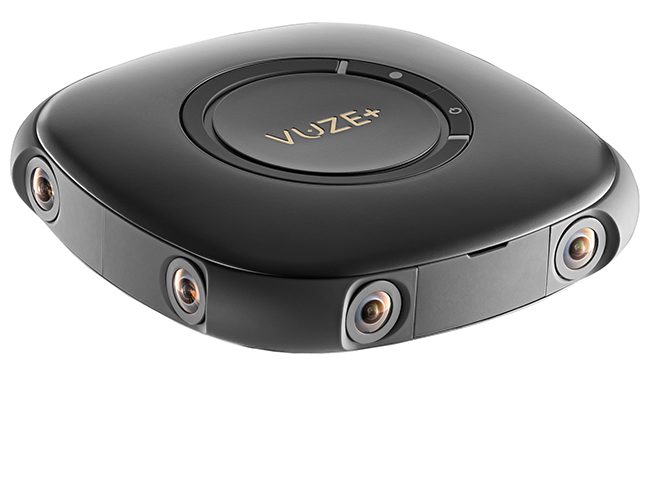 The new camera, targeted at the prosumers market [for approximately £1,000, the Vuze+ VR is the first camera to provide VR content creators the tools for capturing, producing and sharing VR content, all within a single camera system.
The camera comes loaded with advanced capture functions, such as live broadcasting and custom lenses for improved image quality, and is accompanied by Vuze VR Studio editing software. as well as all of this, users can gain access to the Humaneyes Zone, which is a VR platform, which enables users to host, stream and share VR content with anyone via a simple hyperlink. An industry-first.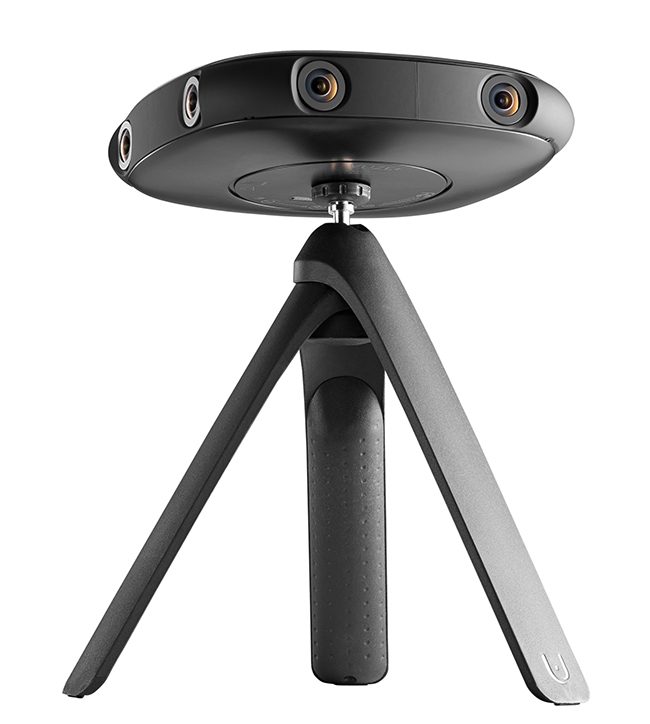 Shahar Bin-Nun, CEO, Humaneyes Technologies, told PhotoBite: "The VR camera market has steadily grown, but only few camera options allow users to shoot in true VR with 3D video. Additionally, once a video is shot and produced, many users don't have a way to easily share their VR stories, which has been the key missing component in helping drive VR adoption. The Vuze+ VR Camera addresses this issue and expands the VR ecosystem from true VR capture to production to consumption, allowing anyone to create and share truly immersive VR experiences."
The Vuze+ VR Camera features:
Live broadcasting, allowing anyone to live preview a scene while they are shooting video, as well as broadcast live 3D 360 4K video to Facebook, YouTube, Periscope and any RTMP platform. Live broadcasting capabilities can also be added to the original Vuze VR Camera for an additional fee. Available now on PC, with Mac availability coming later this year.
Enhanced capture features, including enhanced optics with custom lenses and improved audio with spatial audio output.
IP65 capabilities, with higher water and dust protection, enabling users to shoot in heavier rain or while they're participating in watersports.
Sturdier body and enhanced user interface.
New software features available for both the Vuze+ and original Vuze VR Camera include: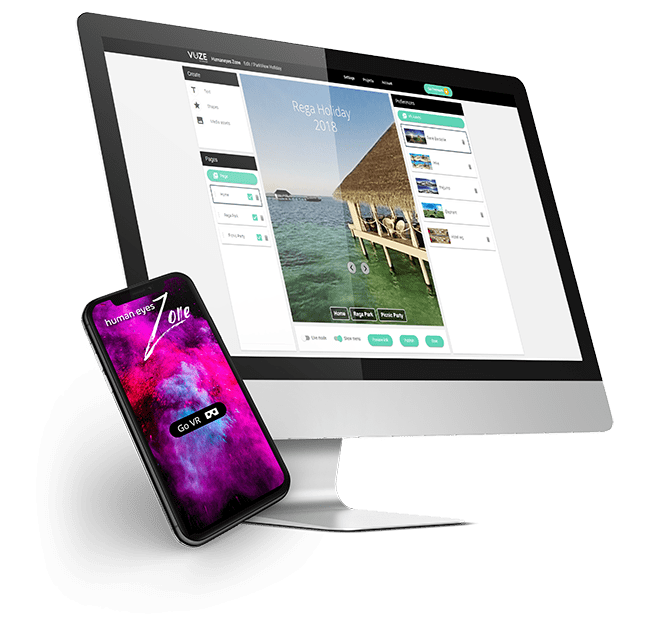 The Vuze Camera App, which now enables full manual control and live preview, additional capture mode with 60 fps for 2D 360 videos, time lapse capabilities, new exposure settings, photo stitching from within the app and the ability to share a VR photo from the app directly to social networks such as Facebook and Instagram. Now available on Android, with iOS availability coming soon.
Production features, including the Vuze VR Studio software, touting horizon stabilization, enhanced editing capabilities and more output formats. Five licenses are included with each camera.
Sharing features, including the new Humaneyes Zone, an industry-first VR publishing and sharing platform based on VR website technology.
The Humaneyes Zone Enables New and Easy VR Storytelling
The Humaneyes Zone – an industry-first, open platform, which provides an end-to-end solution for prosumer VR content creators. The site enables anyone, without a need for a technical or programming knowledge, to quickly and easily create a VR website to showcase their VR content. On the webpage, users can incorporate images, videos and text, plus additional pages, just as you would with a regular website, allowing anyone to tell a story in VR. whether it's a tour of an apartment, a training session, a wedding or just showcasing a holiday. With a simple hyperlink, users can easily share a VR website with anyone. The viewer can click a link and view the content in any browser, and for the best viewing experience, use a VR headset with their phone.
Hosting options
A free Humaneyes Zone branded website is available for any VR user for their first two months of use and hosts up to 15 GB of content. After that, a user can sign-up for a Basic plan at either a monthly or annual fee, which includes 5 GB of content with the Humaneyes branded domain; a Premium plan, which includes 15 GB of content and the Humaneyes branded domain; or a Pro plan, which includes 30 GB of content and a custom branded domain.