Vegas Pro 16 by Magix Software Released
With more power, speed and creative freedom, along with a high-performance video engine, intelligent workflow enhancements, and powerful, state-of-the-art editing features; VEGAS Pro 16 lands with the promise of delivering a cutting-edge tool for the
pro-video market

VEGAS Pro 16, the latest version of the video editing software from Magix, has landed with the promise of offering the fastest video editor on the current market.
Now including professional-level video stabilisation – VEGAS Pro 16 states that even the shakiest camera footage can be salvaged with simple-yet-cutting-edge motion tracking.

Simply put, that means that any object on screen can be tracked and edited with a range of options and filters and effects can be added to tracked objects for colour grading, blurring and pixelisation.
The new software's storyboarding features facilitate the creation and organisation of rough cuts and alternate sequences with blistering speed with the ability to support multiple storyboards for easy experimentation with different video rushes. This lets users switch quickly between alternate project edits to compare and create.
VEGAS Pro 16 also offers an end-to-end workflow for High Dynamic Range colour [HDR] and is compatible with professional HDR-capable cameras, monitors, and other hardware, along with Full 360° video support, which has been introduced so 360º video productions can be edited in-program to meet the growing demands of the growing VR market.



Gary Rebholz, Product Owner for VEGAS Pro told PhotoBite: "VEGAS Pro has always been the fastest way to create professional videos, but with version 16 we've once again set the bar for professional video and audio production. With innovative features and efficient workflow additions, including several important tools and options the VEGAS Pro community has been waiting for, we've taken the next critical step in building the new generation video editor. The fastest video editor on the planet just got even faster!"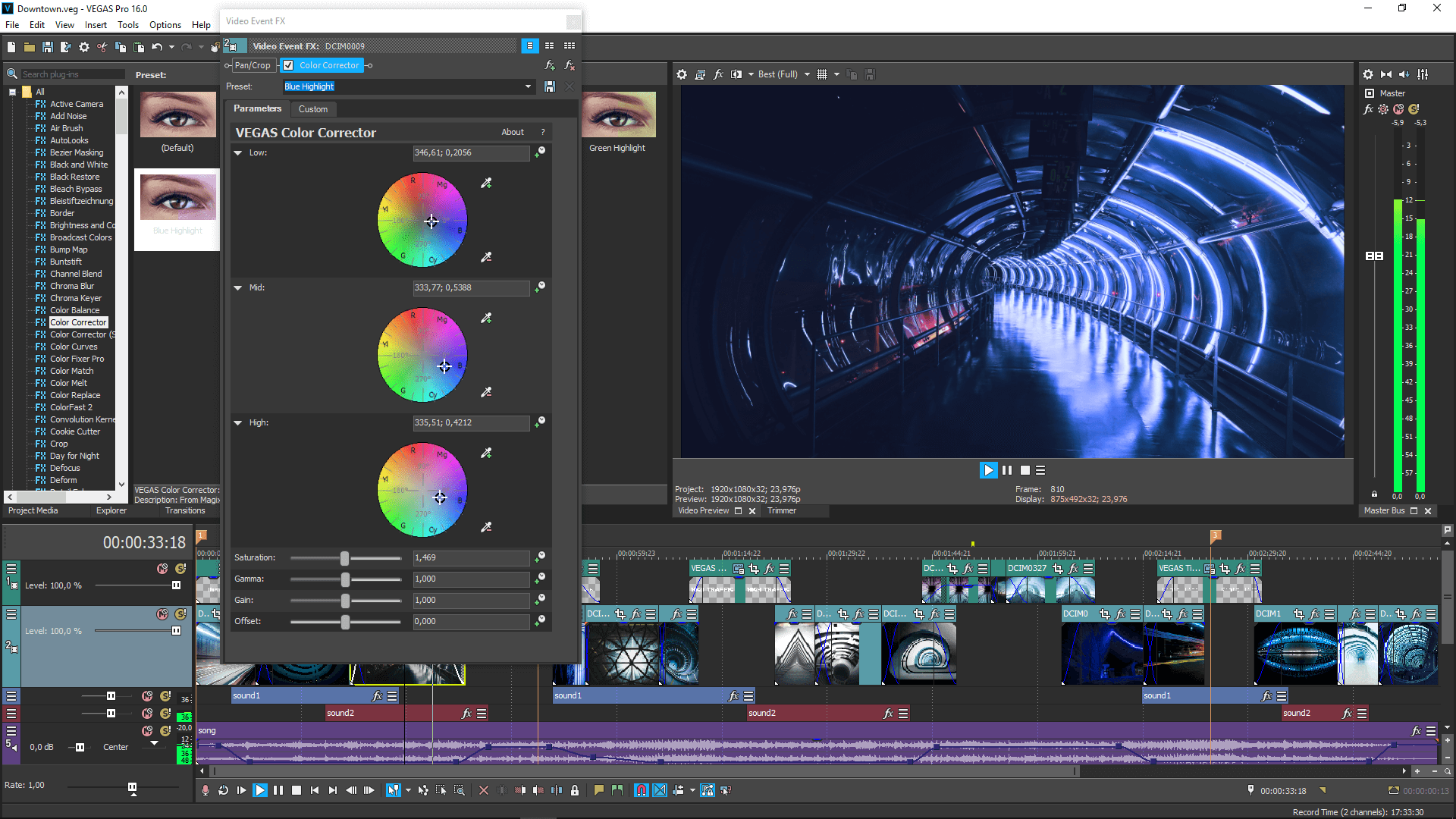 VEGAS Pro 16: New features in detail


Motion Tracking: VEGAS Pro 16 features a powerful, native motion tracking tool that enables the user to track the movement of an object through the video frame and edit it with a range of options. For the first time ever, this allows VEGAS users to apply spot colour grading, pixelisation, or isolated colour grading and correction to moving objects. 

Video Stabilisation: The video stabilisation engine has been designed from the ground up with the latest technology. This results in faster, more efficient, and more accurate stabilisation then in previous versions of VEGAS, even with 4K media. 

Dynamic Storyboarding: This powerful tool speeds up the cutting process and fosters creativity. Dynamic Storyboarding can be used to easily assemble rough cuts and alternate sequences so multiple ideas can be compared quickly. Thanks to the interconnected storyboard and timeline, any edits made on the main storyboard are directly reflected in the project timeline, while multiple additional storyboards allow for experimental edits and cuts.

Additional Workflow Enhancements:  The further improved Hover Scrub feature makes it incredibly easy to locate specific video frames using a mouse with a thumbnail of the project in the Media Window. Project Media thumbnails can now be adjusted in size, enabling finer Hover Scrubbing and more accurate location of specific video frames. Users can now drag a bin to the timeline, including all of the media in storyboard bins, in order to add video events into the project timeline simultaneously rather than having to add files individually.

Full HDR Support:  With High Dynamic Range [HDR] support, users can now take advantage of the latest advances in colour technology to deliver great HDR quality including ultra-realistic video with stunning colours, richly textured blacks, and even the detail in bright spots that may have been blown out before. All aspects of the HDR workflow are covered including import, real-time HDR preview, HDR-aware video scopes, render to HDR with metadata, and even integrated, one-click HDR publishing directly to YouTube. 

Complete 360° Compatibility: VEGAS Pro 16 includes support to meet the growing demands of the 360º video market. It includes templates for many of the most popular cameras such as the Samsung Gear 360, LG 360° cam, and Ricoh Theta. Users have the option to match their project properties to their 360º footage. VEGAS Pro 16 can stitch together dual-fisheye video and import 360 video stitched by cameras or other software. The workflow allows you to render 360º video files including Scene Rotation or the Tiny Planet effect.

Comprehensive file backup options: VEGAS Pro 16 offers the flexibility of multiple options when it comes to backing up projects, so if a user is working on a complex project, or one that is pushing the very limits of their PC, they can enjoy complete peace of mind. Users can back their work up after a set time which can be determined in minutes and hours, as well as daily backups. Projects can be saved and backed up automatically after every edit. All backups can be saved to the same folder as the project file, a temporary location, or any user-defined location.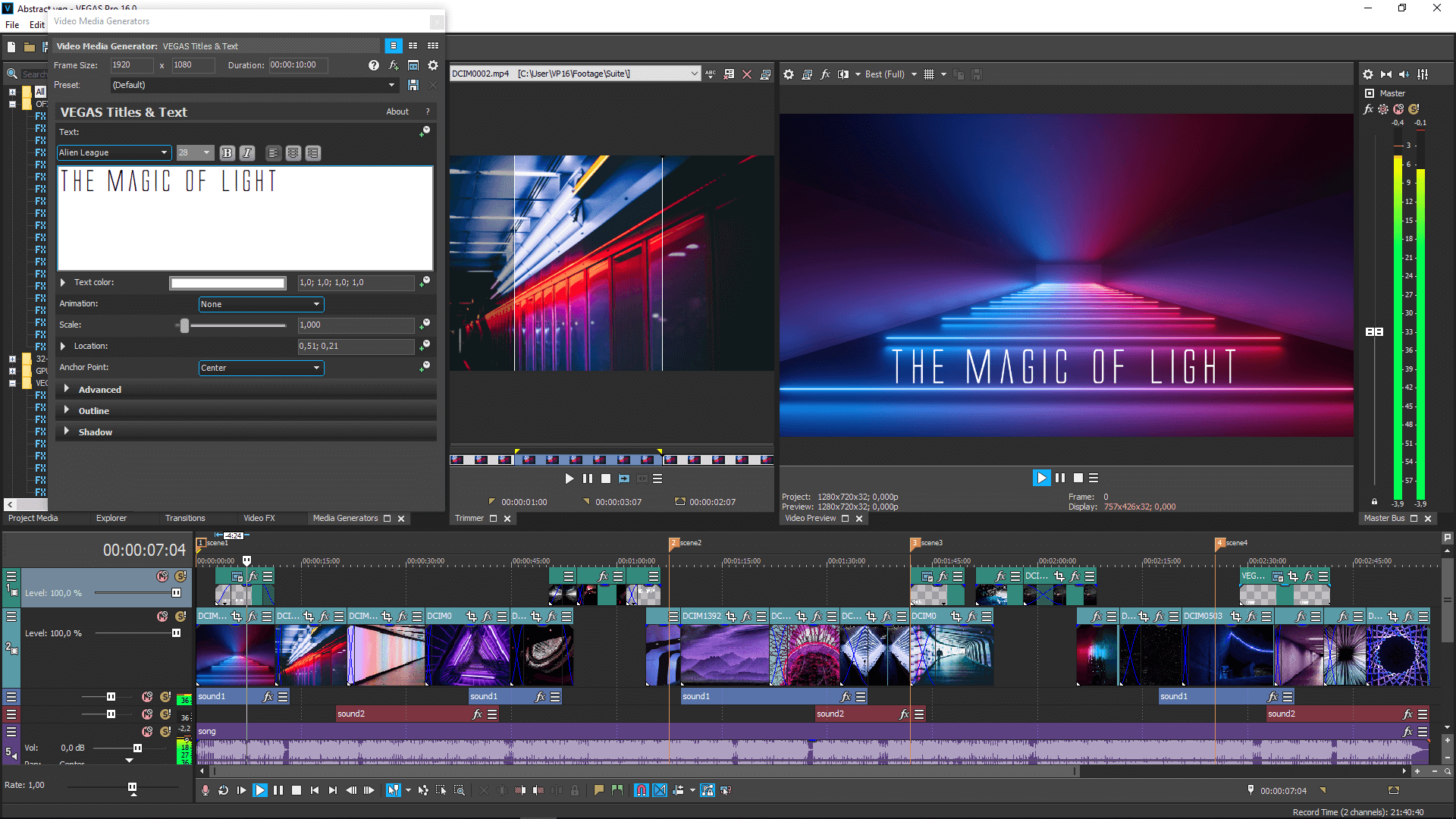 Pricing and availability:

VEGAS Pro 16 Edit: £299
VEGAS Pro 16: £499
VEGAS Pro 16 Suite: £649
VEGAS Pro 16 365: starting at £12.42 per month