Two New Skylite Rapid Panels from Lastolite By Manfrotto
Lastolite By Manfrotto has announced two new additions to the Skylite Rapid range; the MIDI and the EXTRA LARGE, Skylite Rapid Panels
The Skylite Rapid panels have proved themselves to be a go-to answer for location photographers who need to reflect or diffuse a light source, often in demanding conditions. The lightweight, speedy assembly aluminium rigid frame gives stability [even in windy situations], whilst the clip on covers allow a range of diffusion and reflective surfaces. Each framework breaks down into a compact and portable rigid carry case.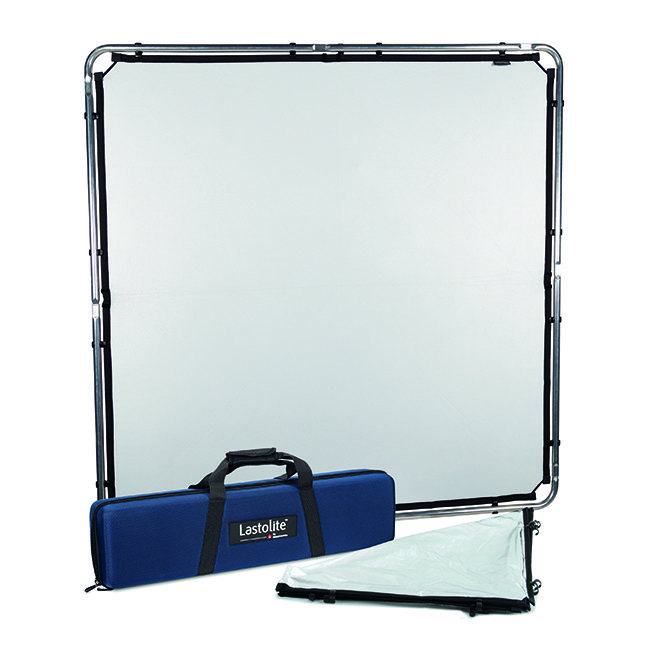 The new panels come in two sizes: the MIDI at 1.5m x 1.5m [5' x 5'] and the EXTRA LARGEat 3m x 3m [10' x 10'] perfectly complementing the existing SMALL 1.1m x 1.1m [3'6" x 3'6"], MEDIUM 1.1m x 2m [3'6" x 6'6"] and LARGE 2m x 2m [6'6" x 6'6"] panels in the current range.
The square EXTRA LARGE panel is the largest panel in the range, offering a huge diffused area, for ultimate control of light. Too big to be handheld, this panel is ideally supported on stands [using the optional Griphead connector LL LA8446] and is available in kit form or in individual parts. The covers available for the EXTRA LARGE frame include: 0.75 stop diffuser and a 1.25 stop diffuser.
The kit contains an EXTRA LARGE frame and a 1.25 stop diffuser. It also comes in a sturdy rigid carry case.
Pricing and availability
Skylite Rapid MIDI frame: RRP £112.95
Skylite Rapid MIDI covers: RRP £92.95
Skylite Rapid MIDI kit: RRP £311.95
Skylite Rapid EXTRA LARGE frame: RRP £189.95
Skylite Rapid EXTRA LARGE covers: RRP 188.95
Skylite Rapid EXTRA LARGE kit: RRP £385.95
All available now – see more over at the Manfrotto Lastolite page.