Three New Essential Filmmaking Tools from Sevenoak
Sevenoak, the filmmaking brand distributed into the UK via Kenro Ltd, has announced three new essential products for enthusiast and serious/pro filmmakers: two pro-level follow focus systems and a 'universal' camera cage compatible with most DSLRs
The two new follow focus systems are built from lightweight anodised aluminium and are compatible with a whole host of lenses, mounted on camcorders and DSLR cameras.
They operate with all standard 15mm rod support systems, have an adjustable height [flippable] gear drive and include three different sizes of lens gear rings: 66-77mm, 77-88mm and 88-99mm. They can be used either side of the lens, so you can decide which best suits your rig.
A removable magnetic marking disc is also included in the pack and both models SKFX1 [0.36kg] and SKFX2 [0.57kg] measure 23.5 x 14cm.
The SKFX1 from Sevenoak
The SKFX2 features a quick release plate and A/B hard stops for precision focusing, as well as an adjustable locking system. The SKFX1 is designed to attach to a single 15mm rod support, whereas the SKFX2 attaches to twin 15mm rods.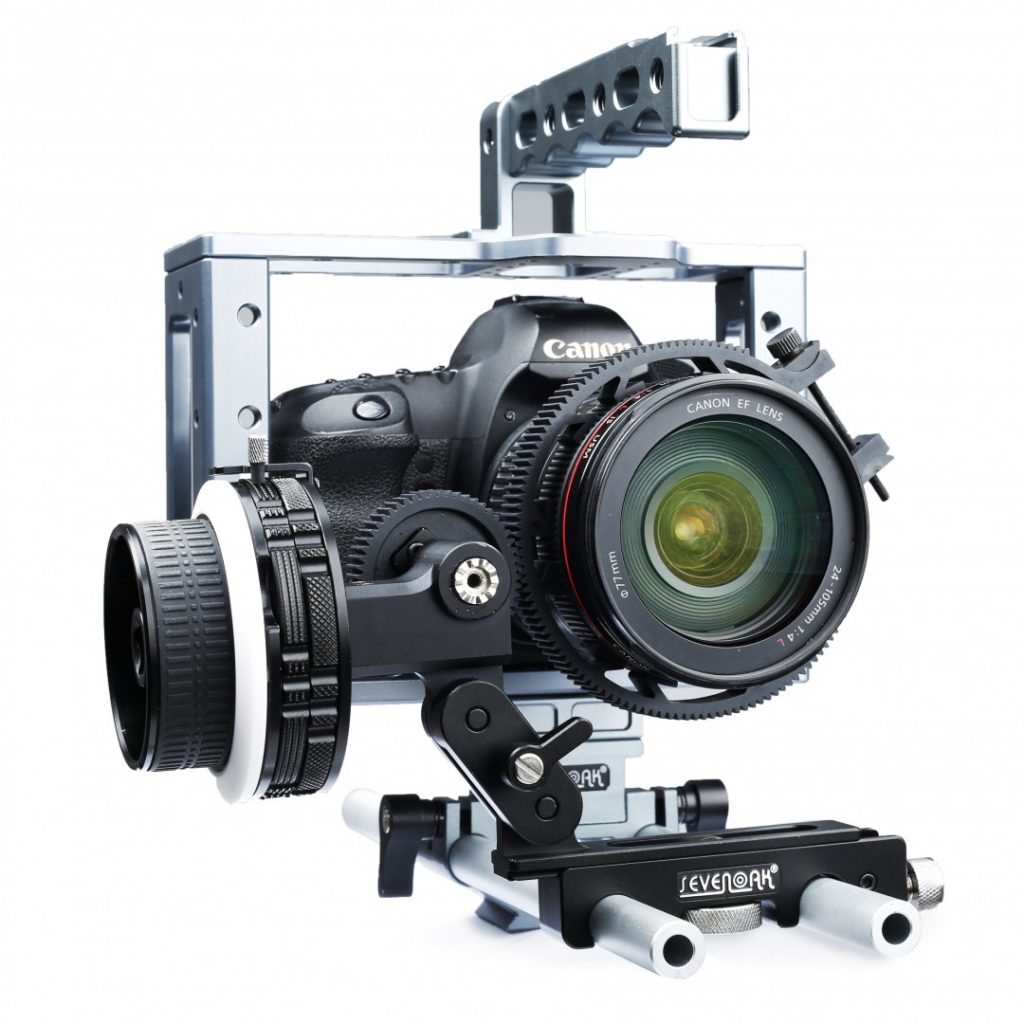 The Sevenoak SKFX2 on camera
SRP of the SKFX1 is £176.94 inc VAT and the SKFX2 is £219.96 inc VAT.
To accompany these new follow focus systems – meet Sevenoak's new universal camera cage, the SKC03.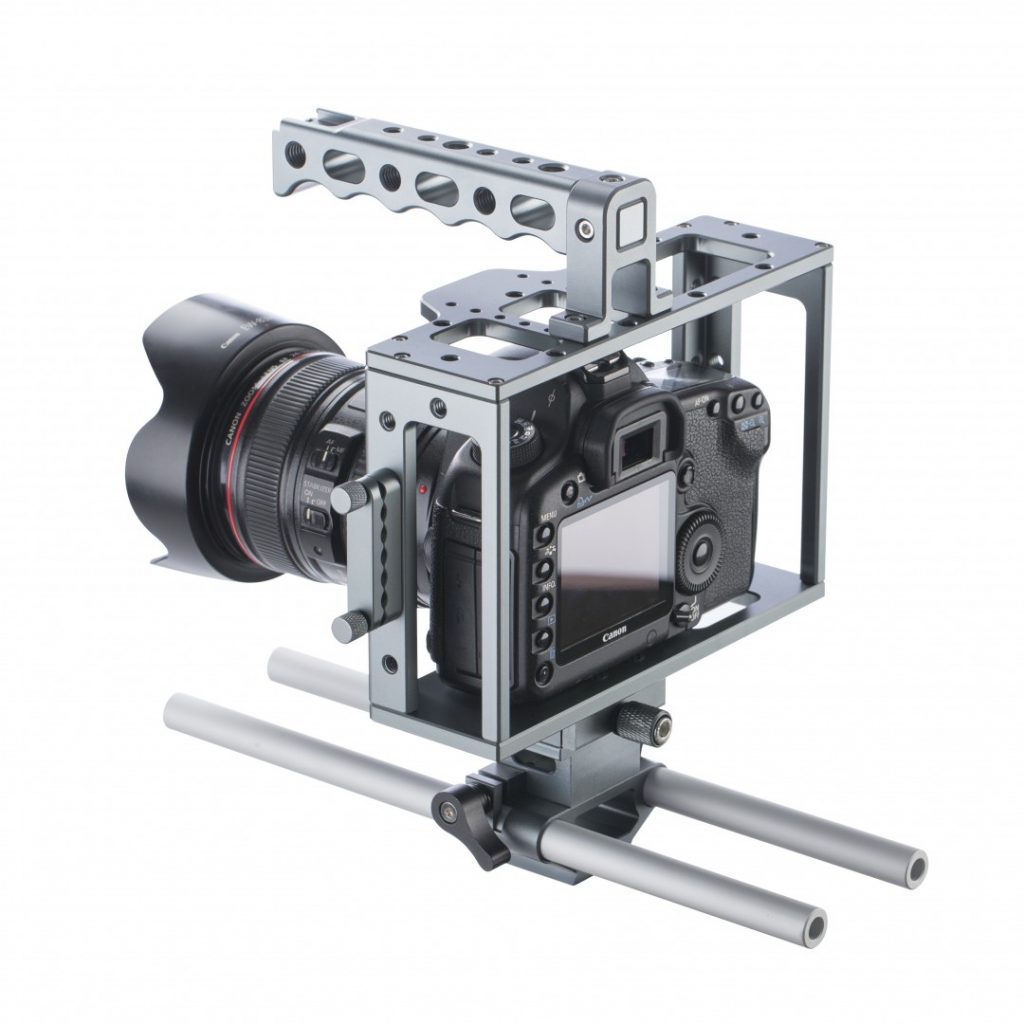 This alloy cage holds most DSLR cameras and camcorders [up to 20kg] and gives full access to all camera functions, buttons, batteries, etc, offering stability and protection while adding a multitude of mounting options.
The camera cage features built-in cold shoes, a removable top handgrip, mini HDMI to HDMI adapter cable, HDMI plug protector, quick release base plate and 1/4 inch and 3/8 inch mounting points. Aong with this, a pair of 15mm standard rods are clamped to the base [ideal for mounting the new follow focus systems].
SRP is £129.96 including VAT.
See the full range of Sevenoak gear along with Kenro's full lineup of brands HERE