The Story of Rotolight
British LED brand, Rotolight has achieved great things since launching in 2009. Various innovations have led to 50+ patented technologies, designs and trademarks, leading to more than 140,000 lighting units sold worldwide. Watch their new 'Story of Rotolight' film to learn how Rotolight grew from the founding family's garden shed to an internationally recognised, award-winning LED lighting brand.
When the Canon 5D Mark II launched in November 2008, it changed everything. This was a camera that introduced a significant change in the industry, democratising filmmaking and delivering an affordable, pro-level camera that could shoot high-quality video at an accessible price for the first time. The Gammons family realised that there was something serious happening in the market and started to create a product that would match these benefits in the emerging LED lighting area. Rotolight was born.
"Rotolight started from really humble beginnings. Our first office was literally the garden shed at the back of my parent's house. And I vividly remember, every single day at the end of a work day, my dad, my mum myself would be sat at the kitchen table, literally hand assembling these products and putting them together, and the FedEx truck would turn up at the house. And that was our business." Rod Aaron Gammons, CEO.
The fruits of Rotolight's early labour came in the shape of the Rotolight RL48, a small and portable light that was simple to mount over a shotgun mic or to a hot shoe. It was quickly adopted by many as a light that absolutely met the needs of the rapidly growing DSLR filmmaking market and cemented Rotolight as a brand to watch.
Over the intervening years, Rotolight has continued to invest in research and development and has shown a track record of market first inventions, including the first suite of cinematic lighting effects, [CineSFX™], SmartSoft™ Electronic Diffusion, and being the first LEDs to offer 'shoot what you see' benefits of continuous lighting and High-Speed Sync flash all-in-one, allowing users to flash in any of 16.7M colours, 2500 digital gels or white light from 3-10,000 Kelvin.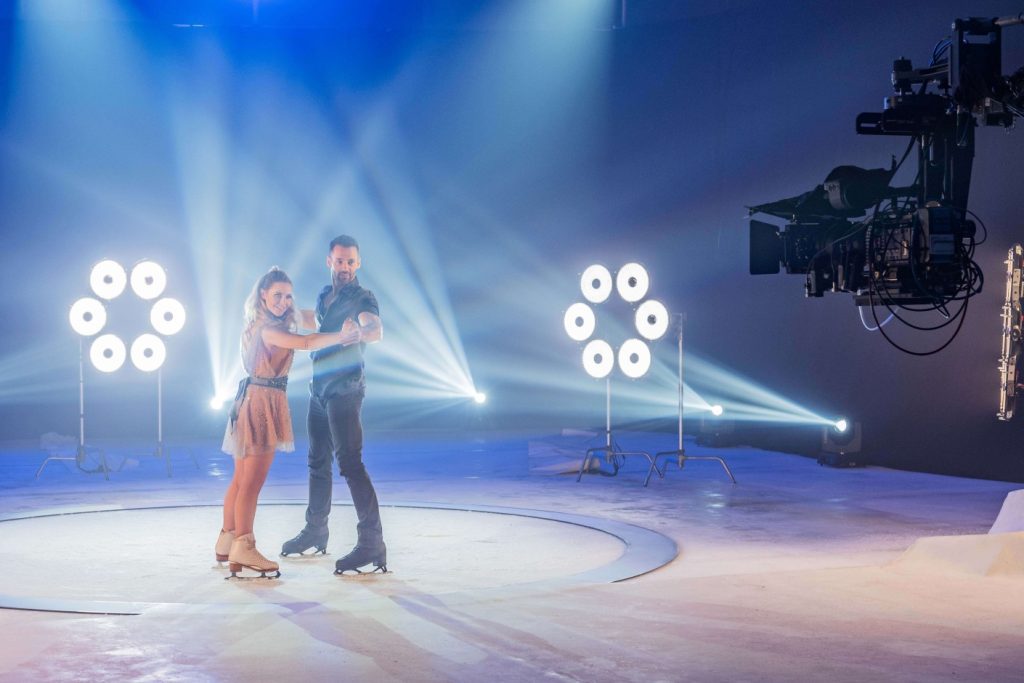 This tech can be found in Rotolight's award-winning range of products, which have been used on major feature films, including Ghostbusters, Afterlife, The Colour Room and James Bond – Skyfall, as well as many TV shows, such as ITV's Dancing on Ice, Amazon's The Expanse, and Emmy-Award winning, Grey's Anatomy. They've also been used by leading celebrity portrait photographers to capture iconic images of Grace Jones, Elton John, Jake Gyllenhall, Benedict Cumberbatch, Margot Robbie and Martin Scorcese. Rotolights products have since gone on to become the most highly awarded LED lights in history, with over 40 awards for innovation.
"Rotolight is a family business and that really means something. You know we've all got very different strengths and yet we can all overlap a little bit too, which is why family businesses do so well. I'm so proud of what we've achieved. We've worked so hard, and so have our staff. It's been a really brilliant journey." Helen Gammons, COO, Rotolight.
---
With these kinds of accolades, it's hard to argue with the success story that is Rotolight. A British brand that continues to punch well above its weight in a mature market. A real 'David vs. Goliath story that really quite fascinating. Watch the short film below:

See more at: www.rotolight.com