The NX-Series 100mm by Cokin has landed, are you ready?
Continuing on from a long line of innovative products, Cokin today has announced the new NX-Series 100mm. A completely redesigned filter-holder system promising a new experience of shooting, designed to allow customers to re-use their adaptor rings, be usable with ultra-wide angle lenses such as many popular 16-35mm lenses, allow photographers using 100mm filters from our competitors to jump in our system [2mm thickness filters], be robust, lightweight, intuitive and easy to use.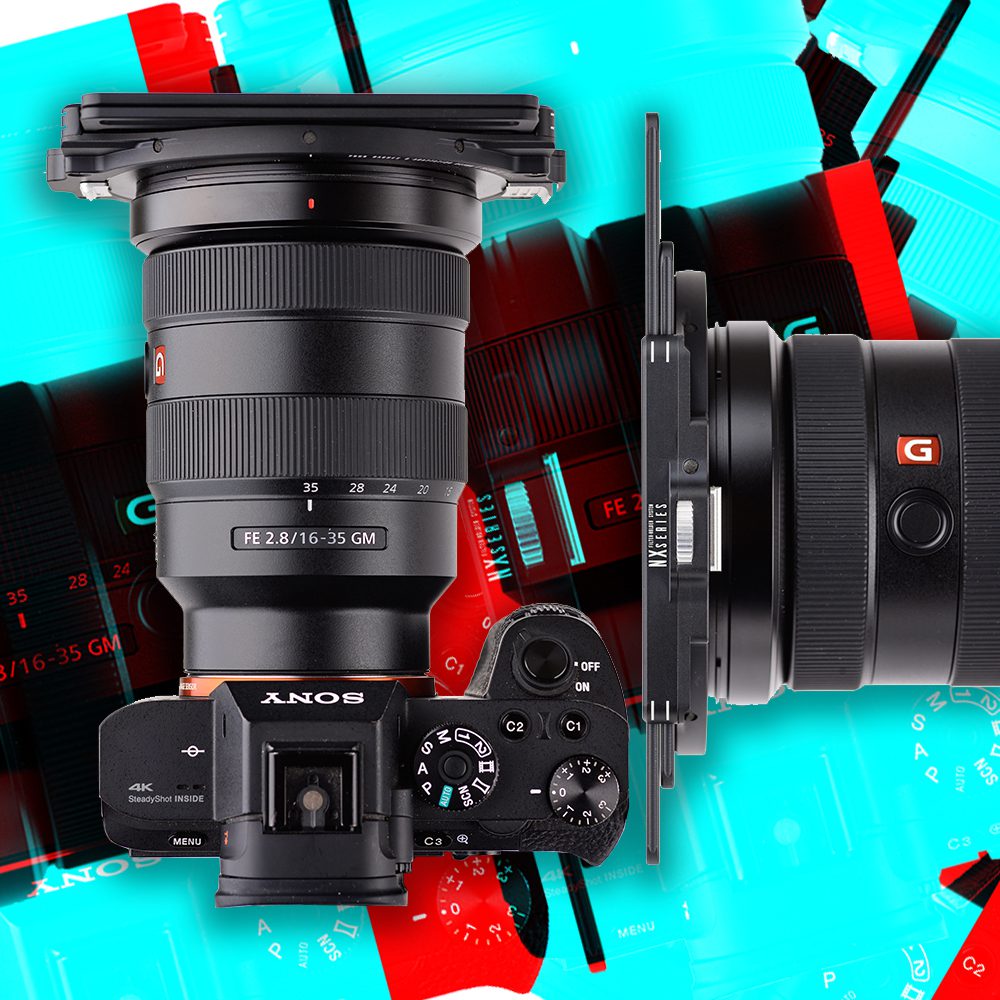 Key Features:
Dedicated polariser setting wheel
Premium design 100% aluminium
Protective foam to practise long exposure without light leaks
Slim polarizer filter NX-Series exclusive polariser filter
Only 1 f.stop absorbance
Easy setup and installation intuitive operation
Use up to 3 filters 2 x 100mm filters + polariser filter
The combination of an ultra-thin design with precision manufacturing processes and the use of metallic frames allow to increase the image circle and reduce the potential vignetting with a focal length such as 16mm. Popular lenses like SONY GM 16-35mm F2.8 or CANON EF 16-35mm F2.8 USM L-series are now fully compatible with the 100mm NX-Series filter-holder system.
The NX-Series 100mm is Cokins first system using filter frames which allows to increase the image circle and therefore the ultra-wide-angle lenses compatibility. The system is easy to use and has extended compatibility with current adaptor rings and filters. Photographers can use up to 3x filters, polarizer and 2x 100mm filters in their frame. The NX-Series 100mm filter-holder is compatible
with Nuances Extreme filters, Nuances Clearsky and Infrared 720 filters in L-size.
Pricing
Starter Kit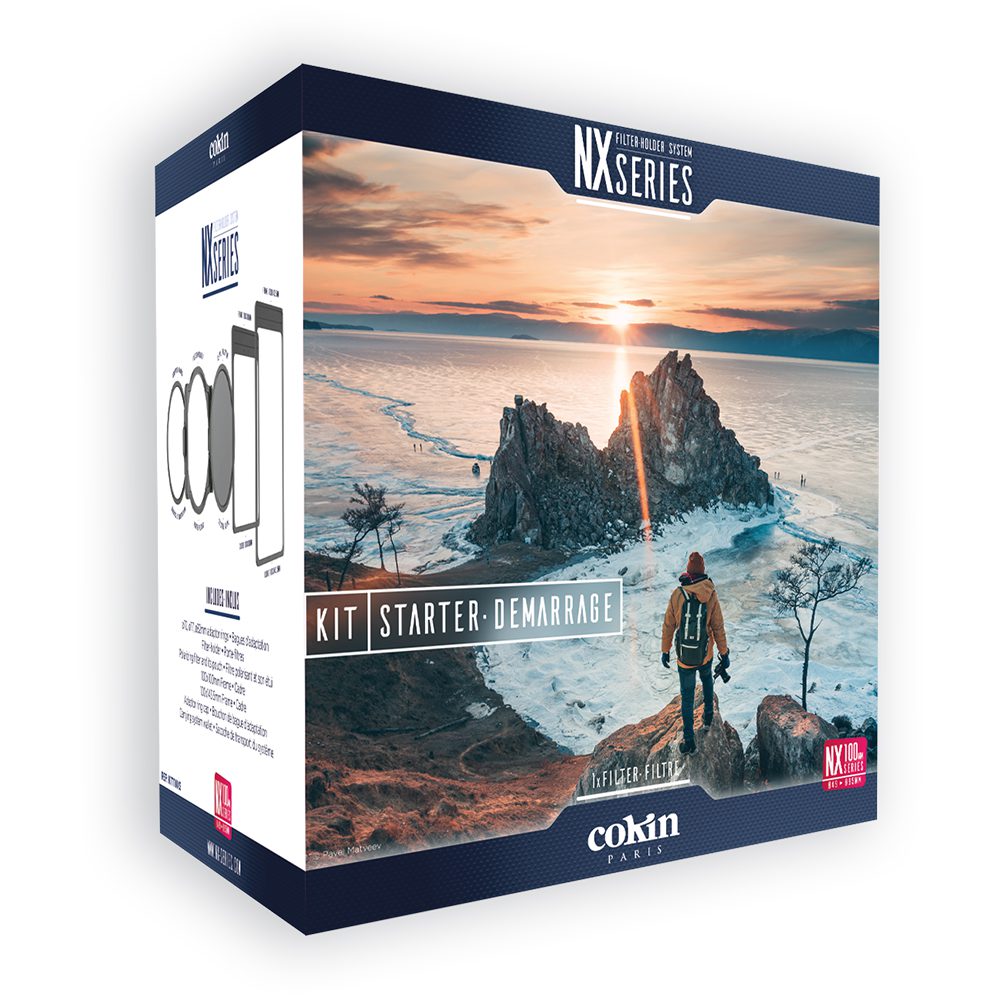 1x Filter-holder
1x Circular polarizer filter in its pouch
1x Frame 100x100mm
1x Frame 100×143.5mm
Adaptor rings ø72, ø77, ø82mm
1x Adaptor ring cap
1x microfibre cloth
1x Filter system wallet
SRP Price: £219.90
Expert Kit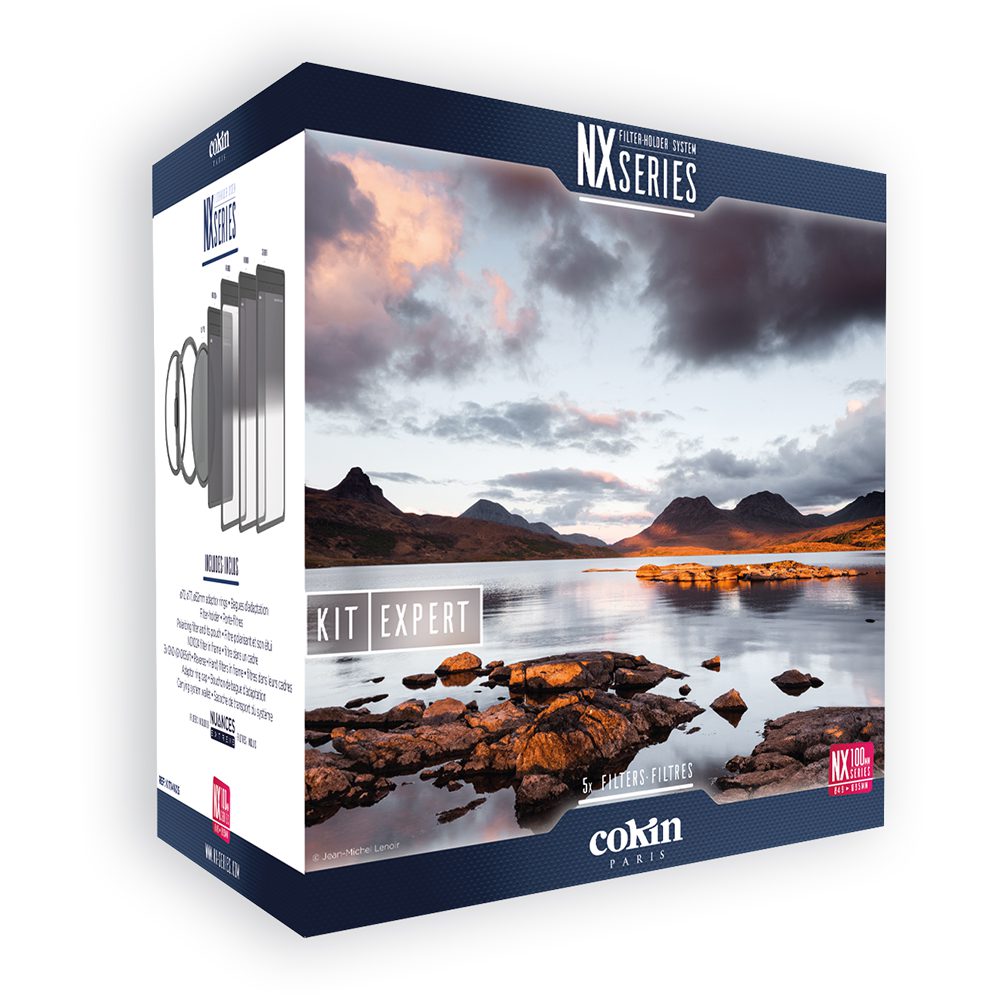 • 1x Filter-holder
• 1x Circular polarizer filter in its pouch
• 1x NUANCES Extreme ND1024 filter
• 1x NUANCES Extreme GND8 Soft
• 1x NUANCES Extreme GND8 Reverse
• 1x NUANCES Extreme GND8 Hard
• Adaptor rings ø72, ø77, ø82mm
• 1x Adaptor ring cap
• 1x microfibre cloth
• 1x Filter system wallet
SRP: £539.90
Long Exposure Kit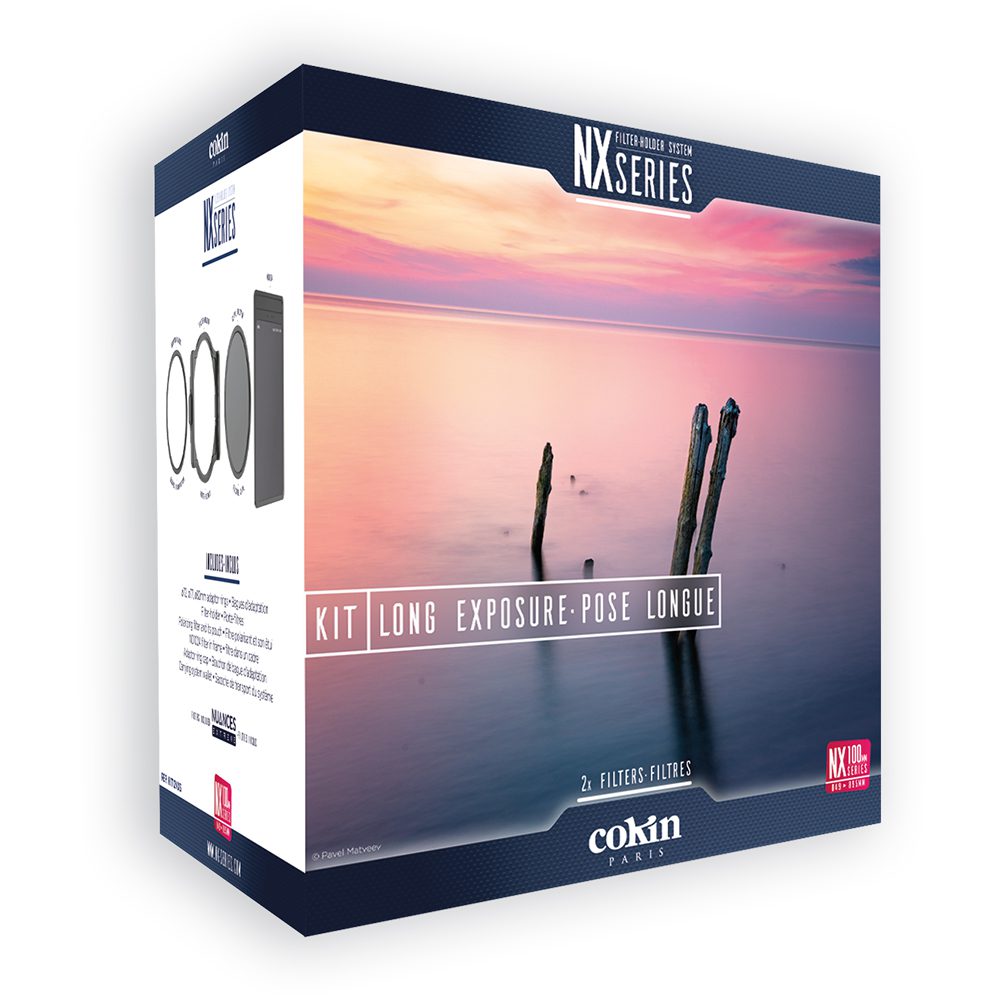 1x Filter-holder
1x Circular polarizer filter in its pouch
1x NUANCES Extreme ND1024 filter
mounted in 100x100mm frame
Adaptor rings ø72, ø77, ø82mm
1x Adaptor ring cap
1x microfibre cloth
1x Filter system wallet
SRP Price: £269.90
Professional Kit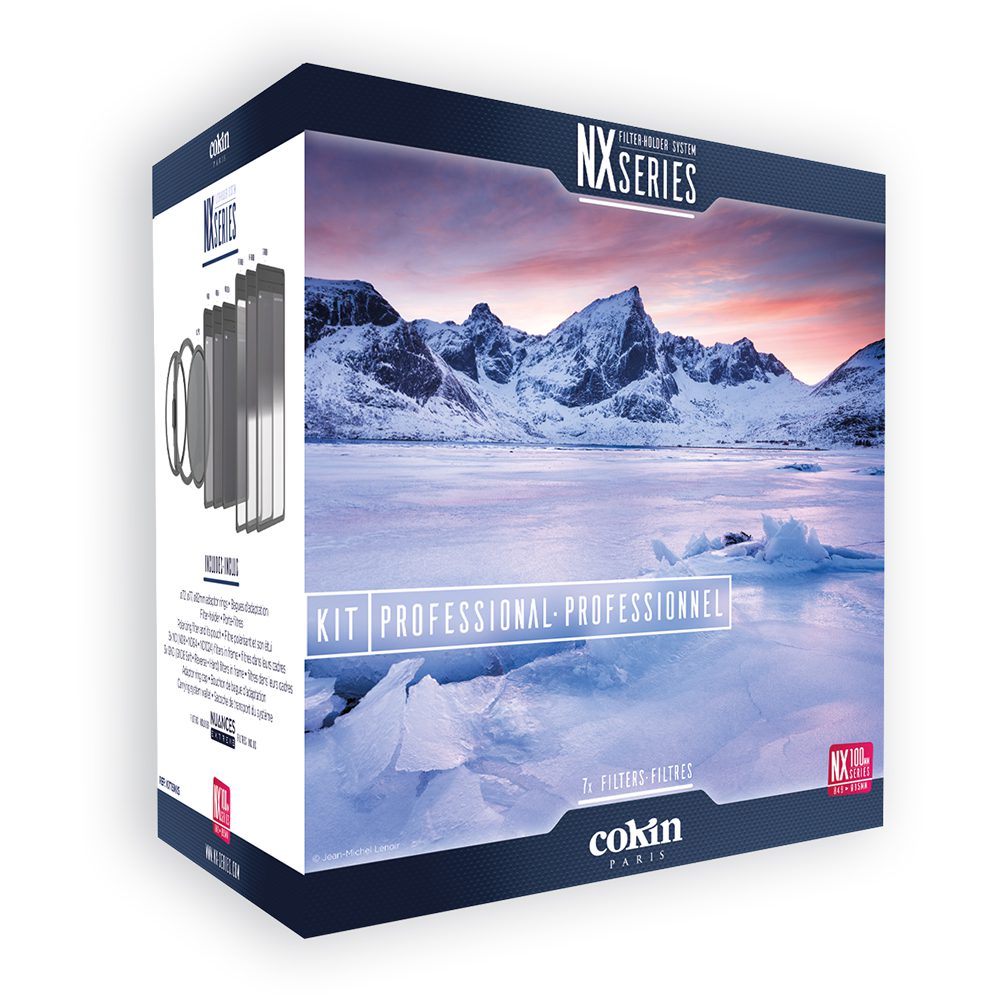 • 1x Filter-holder
• 1x Circular polarizer filter in its pouch
• 1x NUANCES Extreme ND1024 filter
• 1x NUANCES Extreme ND64 filter
• 1x NUANCES Extreme ND8 filter
• 1x NUANCES Extreme GND8 Soft
• 1x NUANCES Extreme GND8 Reverse
• 1x NUANCES Extreme GND8 Hard
• Adaptor rings ø72, ø77, ø82mm
• 1x Adaptor ring cap
• 1x microfibre cloth
• 1x Filter system wallet
SRP: £689.90
Landscape Kit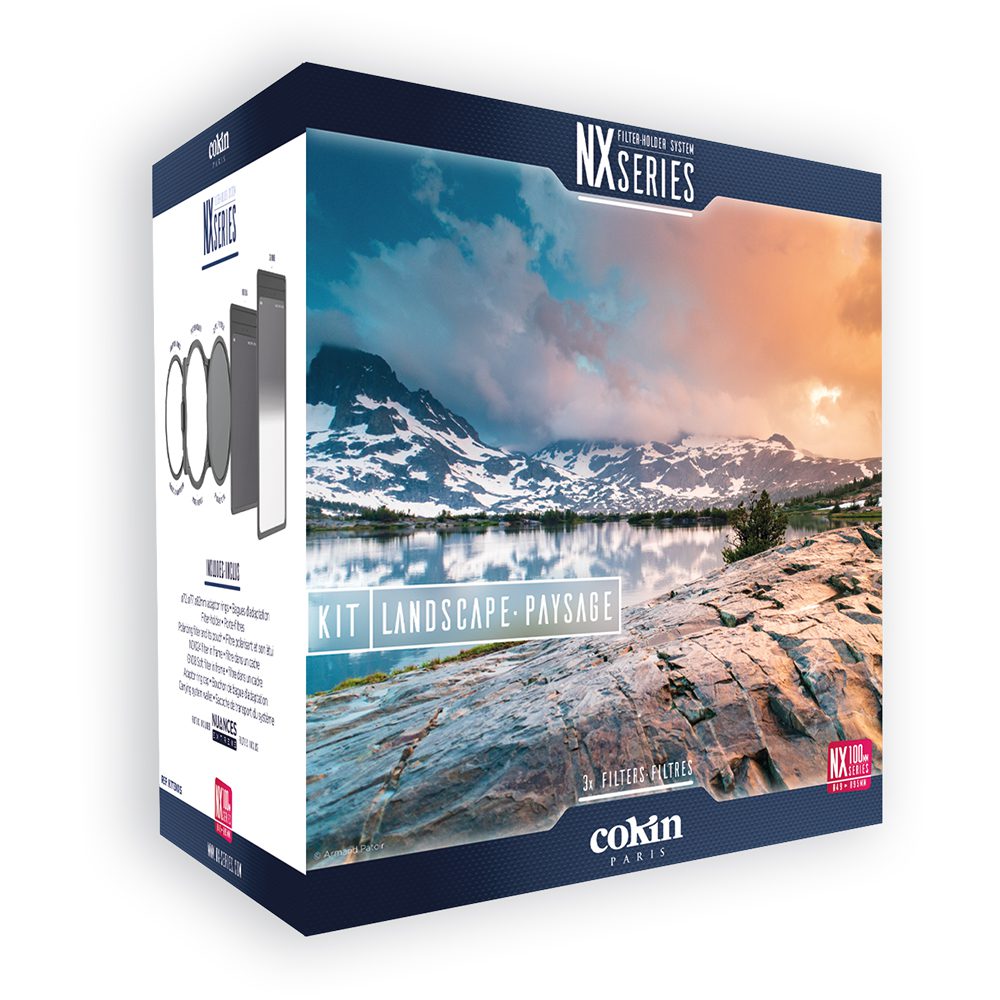 1x Filter-holder
1x Circular polarizer filter in its pouch
1x NUANCES Extreme ND1024 filter
1x NUANCES Extreme GND8 Soft
Adaptor rings ø72, ø77, ø82mm
1x Adaptor ring cap
1x microfibre cloth
1x Filter system wallet
SRP Price: £359.90