The Leica Q2 Monchrom Lands
Leica builds on its already-pretty-great Monochrom line-up with the launch of the new Leica Q2 Monochrom. Taking state of the art technology and a new microlens design results in a completely new monochrome sensor, that was exclusively developed for the Q2 Monochrom.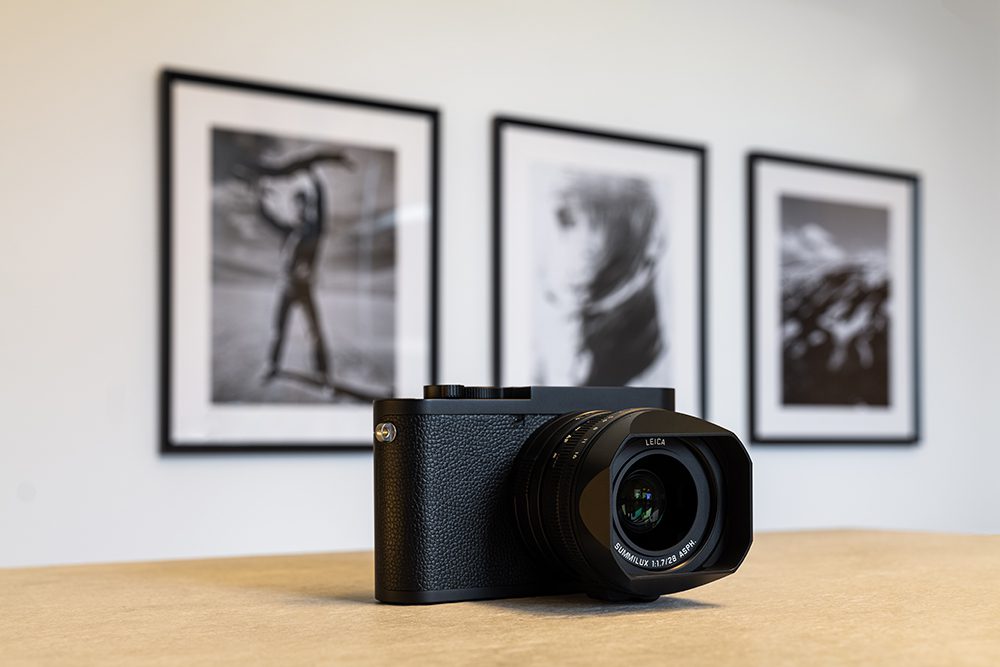 With a total of 47.3 million pixels, the camera achieves outstanding detail, quality and image structure, with low noise, even when used at its maximum ISO of 100,000. Unlike its chromatic counterparts, the monochrome sensor features no colour filter array – with no interpolation required, only the pure light levels are captured and rendered even sharper.
The Specs:
47.3 MP full-frame sensor
Dust and spray waterproof
HighResOLED electronic viewfinder
Fixed 28mm Summilux 1:1,7p rime lens
Fast Auto Focus [0.15s]
4K Video
Bluetooth for easy connection with Leica FOTOS App
ISO 50 – 50.000
High-resolution Touchscreen
The built-in Summilux 28mm f/1.7 prime lens is made to offer both razor-sharp details and exceptionally soft bokeh. As the fastest lens in its segment, it is perfectly matched to the sensor of the Leica Q2 Monochrom, and delivers amazing results even in the darkest and most challenging lighting conditions.
Eleven lens elements, including three carefully constructed aspherical elements, ensure the highest image quality possible so textures and details can be seen like never before in tones and shades of crisp and contrast-rich black-and-white. The 28mm all-purpose lens allows for macro photography up to 0.17m, while the wide-angle is perfectly matched for street, architecture and landscape photography. The shallow depth of field the lens also allows for stunning portraiture. The Q2 Monochrom can autofocus on a subject in under 0.15 seconds. The camera's new and improved processor also allows continuous shooting modes with up to 10 frames per second at full resolution.
To allow you maximum flexibility when composing shots, the camera features an integrated digital zoom function. Crops of 35, 50 or 75mm can be selected and images are saved in JPEGs in the corresponding resolution. An uncropped version of the image is simultaneously saved as a DNG file at full resolution, allowing you the creative freedom of picking the right crop in the editing process.
If video is your thing, the Q2 is equipped with incredible video solutions. Whether recording in Full HD at 24, 30, 60 or 120 fps, 4K in 24 or 30fps, or industry-standard Cinema 4K [C4K], there is a video mode for every need.
With the option to use manual settings while shooting video, the Q2 Monochrom makes a wide range for creative and experimental opportunities possible. Just like its chromatic version, the Q2 Monochrom is dust and spray waterproofed. This protective sealing allows the Q2 to be used in all weather conditions, without compromise.
The camera's high-res OLED viewfinder has a resolution of 3.68 megapixels and offers true-to-life image depth and contrast, ensuring you always have full control over your composition, even in dark environments. The viewfinder is activated upon being brought to the eye and shows a live view without any perceivable delay.
Princing & Availability
The Leica Q2 Monochrom is available to order now for £4,995.
See Leica's website for details.