The Intrepid 5×7 Camera Revealed
The Intrepid Camera company has revealed its latest creation, The Intrepid 5×7 Camera. Boasting all the features you might anticipate finding in a traditional 5×7 camera, but much less expensive and lighter, too, at just 1.4 kg [3.2 Ib].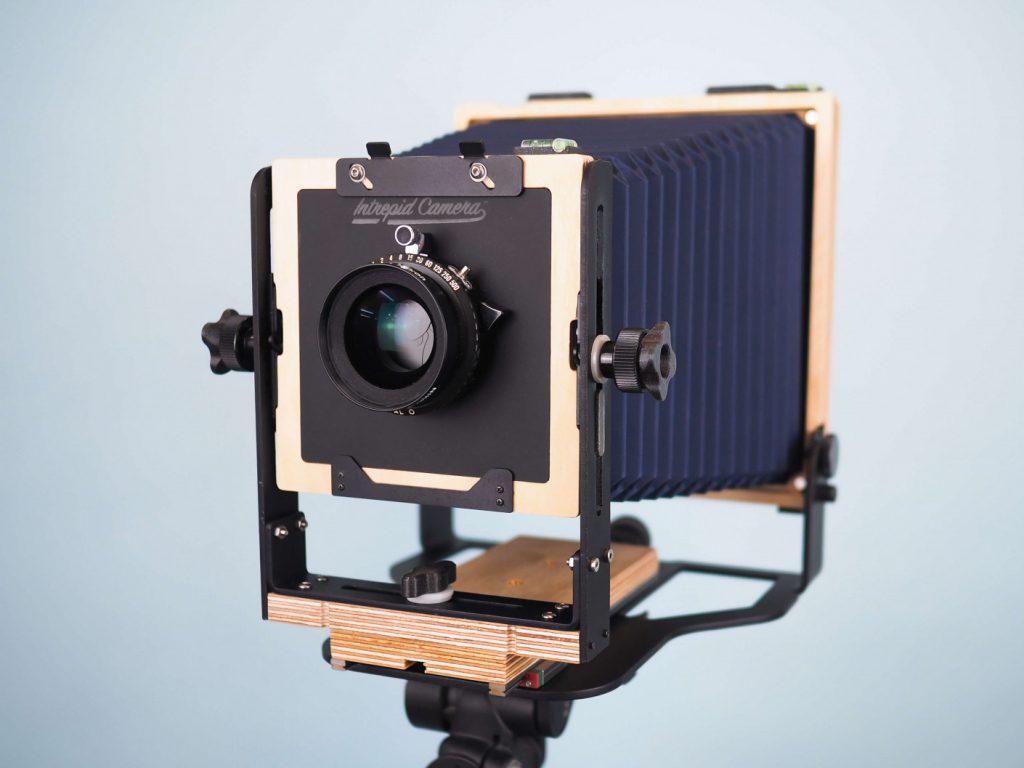 Built from many of the tried and tested components from The Intrepid Camera's 4×5 and 8×10 cameras, the new 5×7 camera boasts completely independent front standard movements and high-end linear focus, both delivering the greatest control over your analogue shooting.
With front and rear standards made from the firm's signature furniture-grade birch plywood [waxed in order
to seal the surface], the base and front supports are built from anodised aluminium. All plastic elements are 3D printed to order at The Intrepid Camera's facility, using sustainable, high-quality PLA and bellows are comprised from triple-layered, water-resistant Nylon.
The camera's aluminium base gives it a firm footing, regardless of your choice of lens, whilst
the [rear-controlled] focus is fast, locking as soon as turning stops, and allows for fine-tuning, which is useful for when shooting with wider apertures.
Not satisfied with launching the Intrepid 5×7 camera, the UK-based camera company has also revealed a range of accessories, including a 4×5 reducing back for the 5×7 camera, a 5×7 reducing back for their 8×10 MK2 camera, and a custom 5×7 lens board.
There is a great selection of black and white film available for 5×7. Including stocks from Ilford,
Adox, Fomopan, and Bergger. Another possibility is to shoot with paper negatives, which can be great for
practising and experimenting with different techniques without burning through film sheets.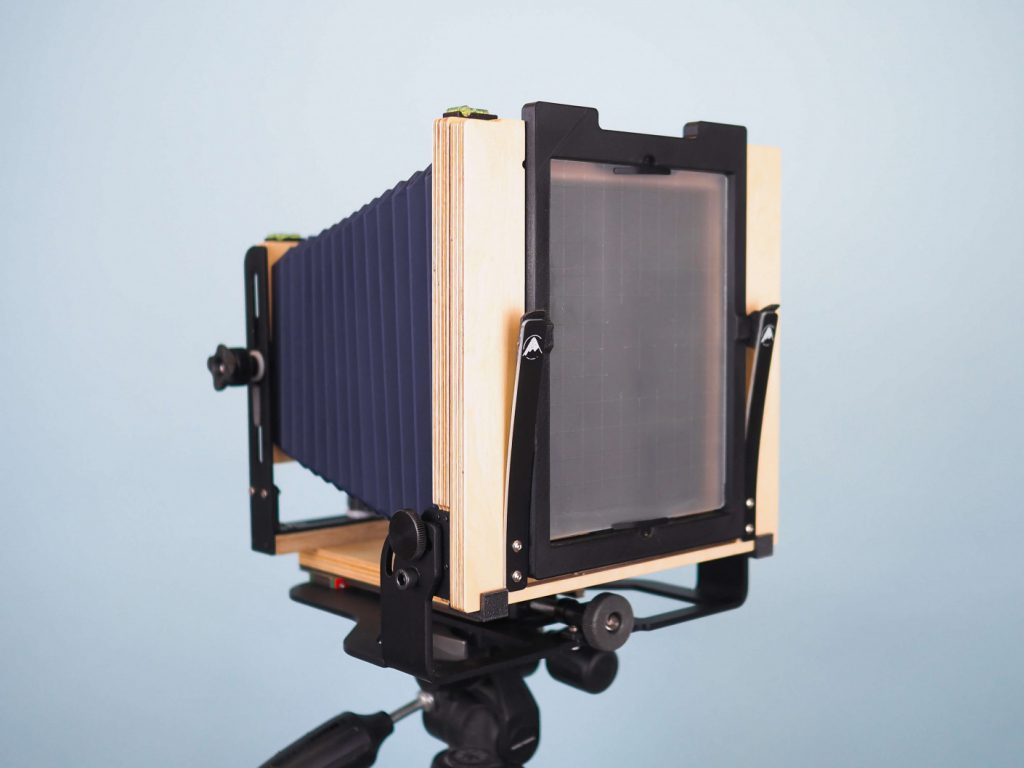 Specifications
Max bellows extension: 380mm
Min bellows extension: 90mm
Max Front Rise/Fall: 70mm / 25mm
Max Front Shift: +/- 40mm
Max Front Tilt +/- 45o
Max Front Swing +/- 45o
Rear Tilt + / – 30o
Folded dimensions: 220mm x 220mm x 90mm
Weight: 1.45 kg
Intrepid 5×7 lens board: 108mm x 108mm
Lenses from 90mm – 360mm
High quality ground glass screen with a 1/2" grid
Tripod mounts 1/4" and 3/8"

Pricing and availability
The all-new Intrepid 5×7 Camera is now available to order with black, blue, green or red bellows.
Current lead time is 4-6 weeks and it will set you back £380 [including VAT].

Watch Intrepid's intro video for the new 5×7 Camera below and see more at Intrepid Camera's website.