FujiFilm X-T200 announced with improved video Features
Following the success of Fujifilm's popular X-T100 mirrorless camera, the model has seen something of an upgrade in the all-new Fujifilm X-T200, which boasts a range of improved features including greater video performance.
The design of the new Fujifilm X-T200 follows suit with its siblings in the X-T series but has been modified to serve those looking for a powerful, mid-range Fujifilm X- Series camera. We've had a look to see just what it is that could make the X-T200 so special?

Off the bat, the Fujifilm X-T200 enters the brand's lineup of X Series cameras as a compact and lightweight mirrorless digital camera that promises to deliver outstanding image quality with Fujifilm's native, proprietary colour reproduction technology.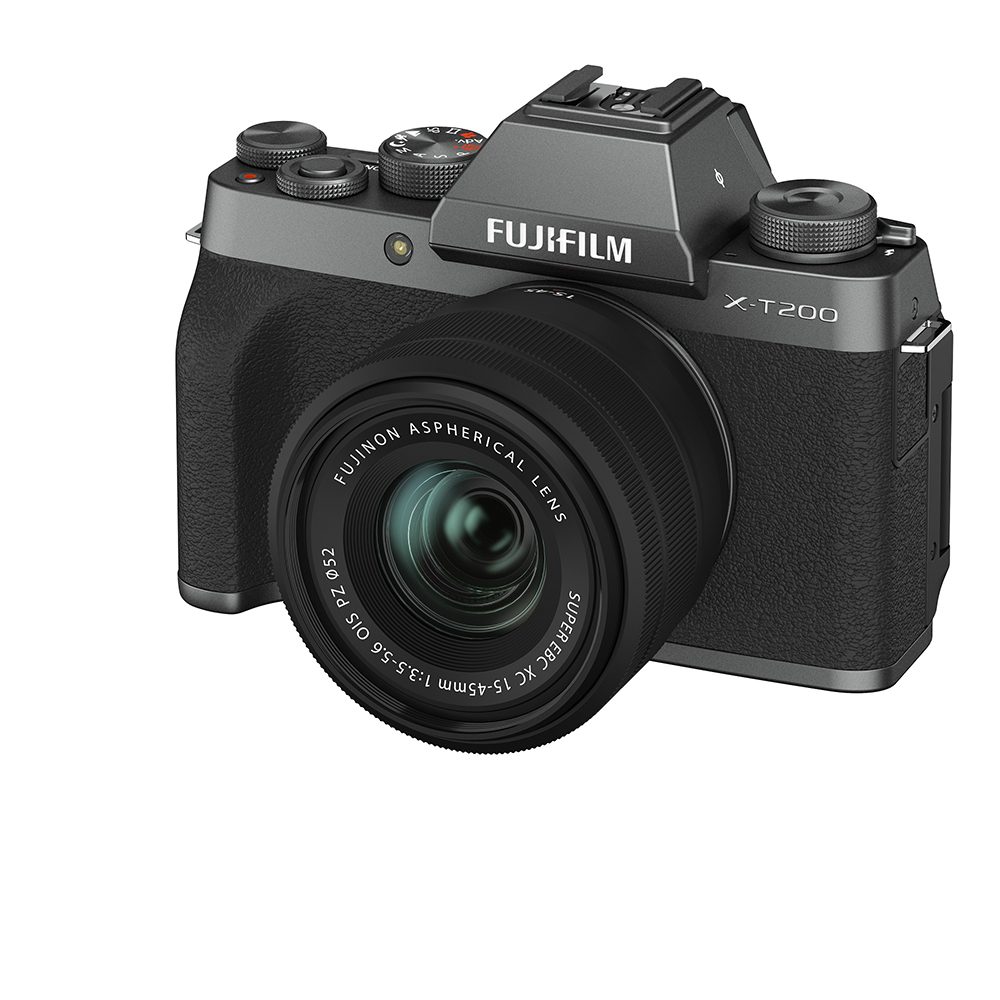 The new Fujifilm X-T200 inherits the 'central viewfinder' style that's found in the hugely popular X-T Series, such as the Fujifilm X-T3. Offering the user advanced mobility and outstanding operability, this compact and lightweight camera body, weighing just 370g, comes loaded with an APS-C sensor that packs in 24.24 million pixels with a high-performance image-processing engine. The application of Fujifilm's colour reproduction technology, that's been developed over many years, recreates what the brand calls, 'memory colours'. These might manifest as naturally beautiful skin tones, vivid lush greens of early summer and deep blues of the sky on a sunny day. The camera's AF performance has also been improved by placing on-sensor phase detection pixels across the sensor and utilising a further evolved algorithm in order to maximise effectiveness. Fujifilm tells us that the AF is outstanding, offering the ability to track moving subjects and focus on faces/eyes automatically, as well as giving the ability to instantly and accurately focus even in low light conditions.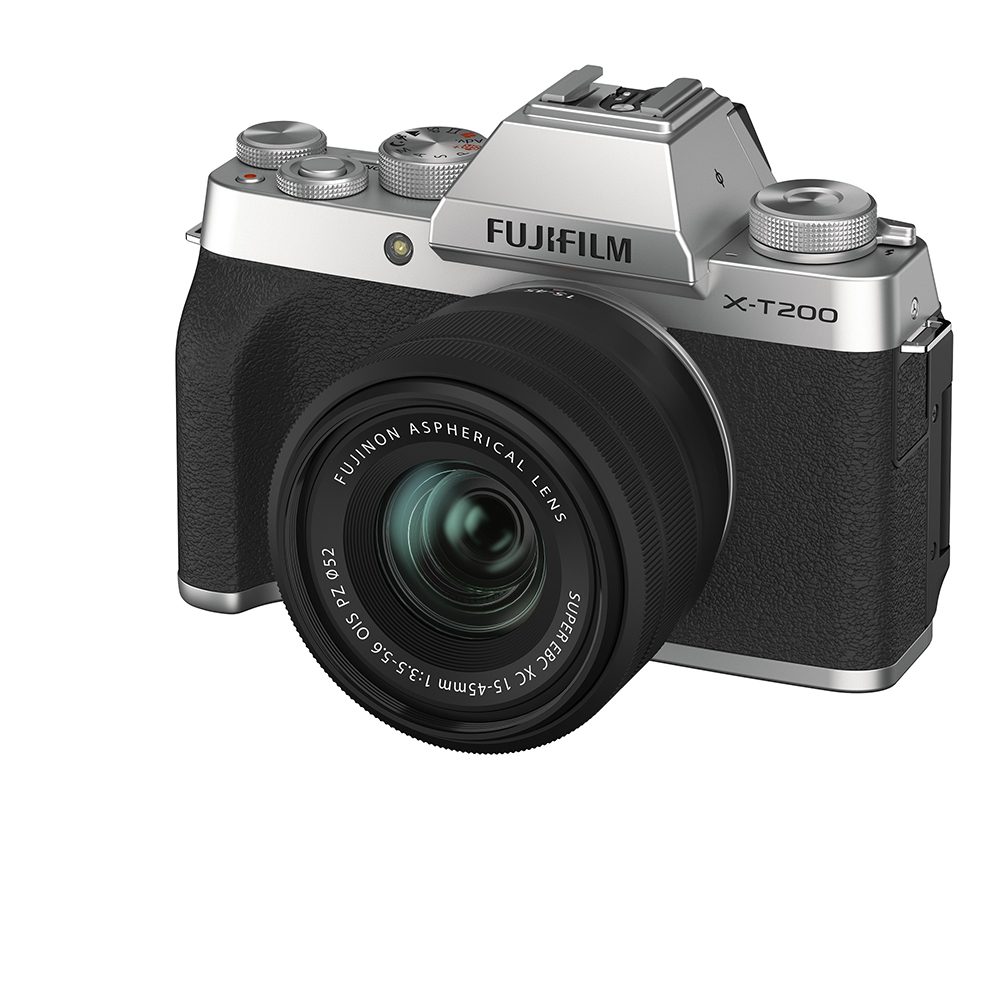 On the rear of the camera, you'll find a big and bright widescreen vari-angle LCD monitor that offers users a fully touch-sensitive operation. The monitor can be used in combination with the Face/Eye AF functions for simple selfies and the camera boasts a host of extended video functions so that users can capture silky-smooth 4K video at 30fps or HDR movie providing expanded tonal range even in situations with significant contrast in light levels.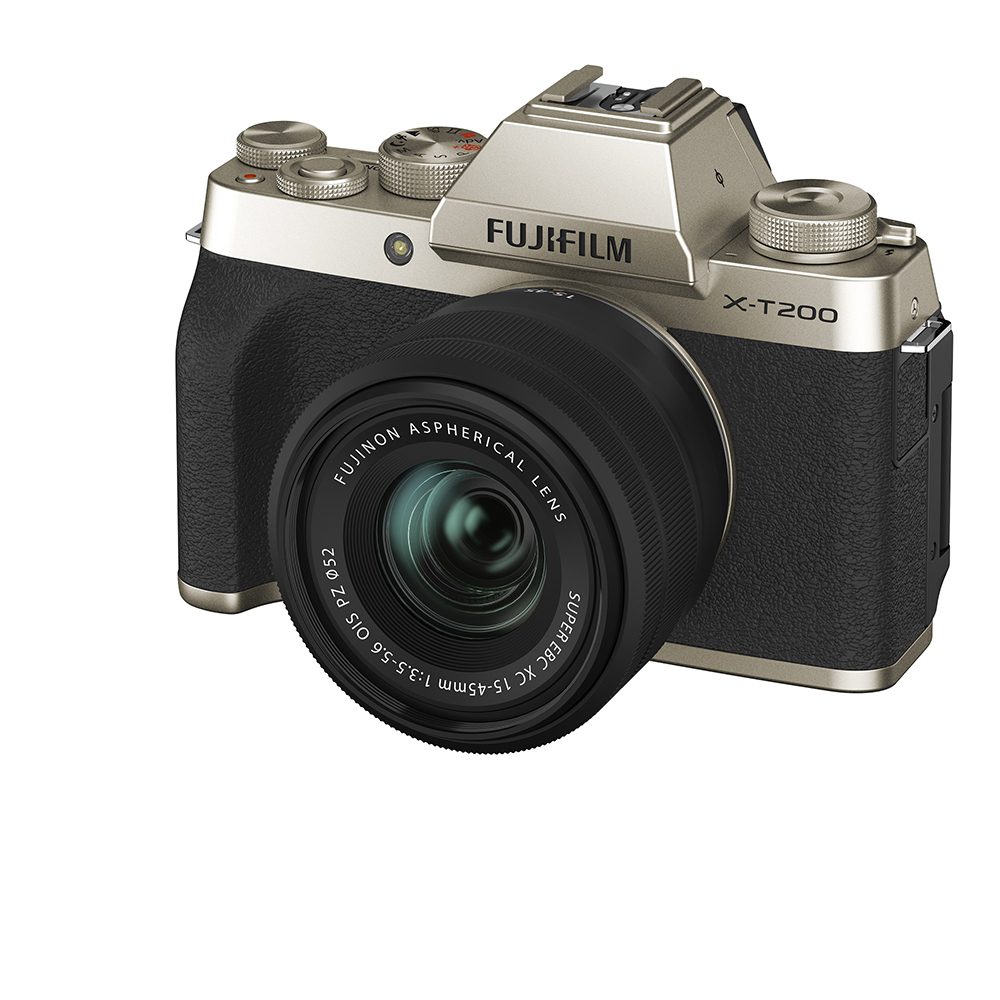 Native filter features
The X-T200 houses an impressive 11 variations of Fujifilm's native Film Simulation Modes. These include both Velvia and PROVIA, making it possible to choose from different colour tones and expressions according to the subject or scene as if users are opting to use different photographic film. Actually; a 'Clarity Filter' has been added which brings the total number of Advanced Filters to 20.
Popup flash
The X-T200 also has an in-body, pop-up flash, designed within the viewfinder section of the camera. This promisees to automatically controls light output according to each scene and distance to the subject, so as to prevent highlight clipping for a natural presentation of the subject in flash photography.
Video Features
The X-T200 reads data from all the pixels on the sensor and uses the ample information equivalent to 6K to produce 4K video, resulting in low-noise and premium-quality footage.
Smooth 4K video at 30fps or even smoother video at 60fps in the Full-HD and HD video modes.
The camera's HDR movie mode controls highlight and shadow clipping even in situations with significant contrast in light levels for enriched tonality.
Full-HD video can be recorded at the rate of 120fps, providing smooth video even in a slow-motion replay of a fast-moving subject.
It will be the first Fujifilm digital camera to feature the Digital Gimbal Mode. It uses gyro sensors to accurately detect even the slightest of vibrations to control camera shakes during video recording.
The 'Cut & Edit' function has been newly added to trim the recorded video. This shortens the duration of video replay and reduces data size, making it easier to share on social media.
Pricing and availability
The Fujifilm X-T200 is scheduled to be released in late February 2020 at £749 [with the 15-45mm lens].