The Coalition of Photographers Launches to Fight for Industry Support During Covid 19 Pandemic
The UK government has granted vital financial support to many business sectors across the country to aid through the ongoing COVID-19 pandemic, there are swathes of people working in the photographic sector that have been left behind. These photographers have found themselves in real difficulty in sustaining their businesses and supporting their families, due to restrictions that continue to deprive them of clients. It's for these people that the Coalition of Photographers has been formed.
The Coalition of Photographers has been formed between many well-established groups, associations, publishers and manufacturers, who have joined forces to give a voice to the sector. The coalition's goal is to highlight the fact that the photographic industry, and the businesses it supports, has missed out on crucial government funding.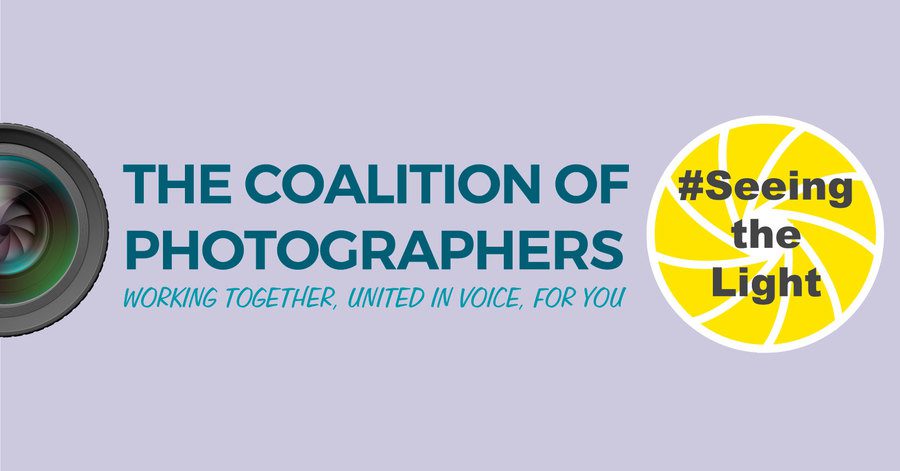 The creative industry sector was the fastest-growing segment of the UK economy before the global health pandemic struck, contributing significantly to the UK GDP. The UK photographic sector consists largely of thousands of SME businesses who have been hit hardest by the current situation and the new group is calling to the government for parity across some of the conflicting guidelines that have been set. These differences mainly relate to the differences between numbers of people permitted to attend weddings and funerals, [currently, a wedding is limited to 15 people in England, while a funeral party can draw double that number, even when taking place in the same venue], many professional photographers and videographers have felt left behind.
Photographers and videographers that have been affected include wedding, events, family portrait, pet, equine and commercial photography and videography. The severe restrictions on weddings and events, combined with social distancing requirements, has all but decimated these businesses in recent months through cancellations, causing significant losses. Within various groups followed by us here at PhotoBite HQ, we've been incredibly saddened to learn of multiple businesses calling it a day.
There were over 200,000 weddings in the UK in 2019 and even if only half of those had a professional photographer at an average cost of £1,200 that's lost revenue in 2020 in the region of £120 million for wedding photography alone. 
In a letter drafted by the Coalition for its members to send to Members of Parliament, the group states that: "Most photographers and videographers have fallen through the cracks of your support packages. Many of us operate without business premises, so did not benefit from the grants that you offered. Also, many of us operate as limited companies, so cannot get any of the support given to the self-employed."
Associations, Bodies & Groups forming the coalition include:
And photographic trade members include:
3XM
Aaduki Multimedia Insurance
Amateur Photographer Magazine
Baby Prop Shop
Blessence Props
The British Photography Awards
Cameracraft Magazine
Click Props
Cotswold Mounts
Creative Light Magazine
Colorworld
Datacolor
Digitalab
Fabrizia Costa
The Female Film Creatives
The Flash Centre
Folio Albums
Fundy
Future Publishing
Gary Hill Training
Graphistudio
The Image File
InFocus Insurance
Kaleidoscope Framing
LightBlue Software
Loxley Colour
Mastering Portrait Photography
Mentor Me On Steroids
MPB
Nina Mace Training
nphoto Lab
One Vision Imaging
Photo SEO Lab
The Photographer Academy
The Photographers Mentor
The Photography Bar
Photography Farm
PhotoHubs
Photovision
PhotoAid
Professional Photo Magazine
Saracen House Studios
Shoot Edit Chat Repeat
Shuttertax
Sim Imaging
That Dog Spot
This is Reportage
Queensberry Albums
Head to the Coalition of Photographers website to learn more about how you can help to support the industry.