Tenba Reveals New Cineluxe Bags Including an Innovative Pro Gimbal Backpack
Tenba, the US-based photo gear manufacturer, has unveiled a couple of new bags solutions including what they're calling an 'Industry-first' with the Cineluxe Pro Gimbal Backpack 24, which addresses creative's requests for a complete rig that can be carried and ready-to-use in just a few seconds. The other is the company's largest roller case to date.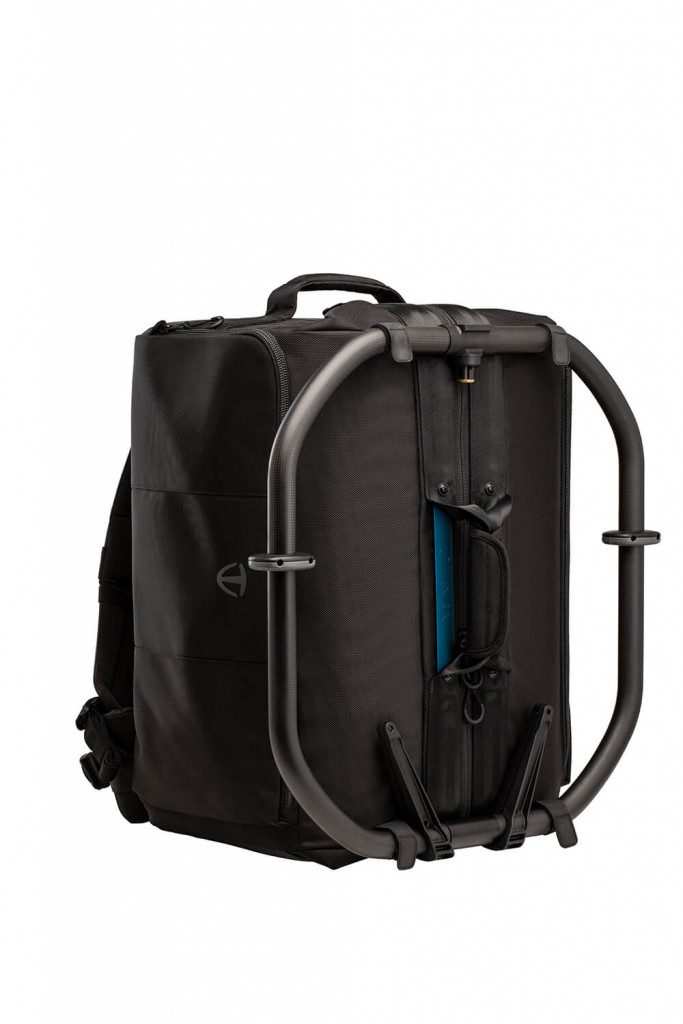 The Pro Gimbal Backpack 24
An industry first, Tenba's new Cineluxe Pro Gimbal Backpack 24 enables filmmakers to access a fully built and balanced gimbal which is carried inside, with the ring strapped to the outside. This allows filmmakers to build the rig in advance and land at a job ready to shoot in a just seconds.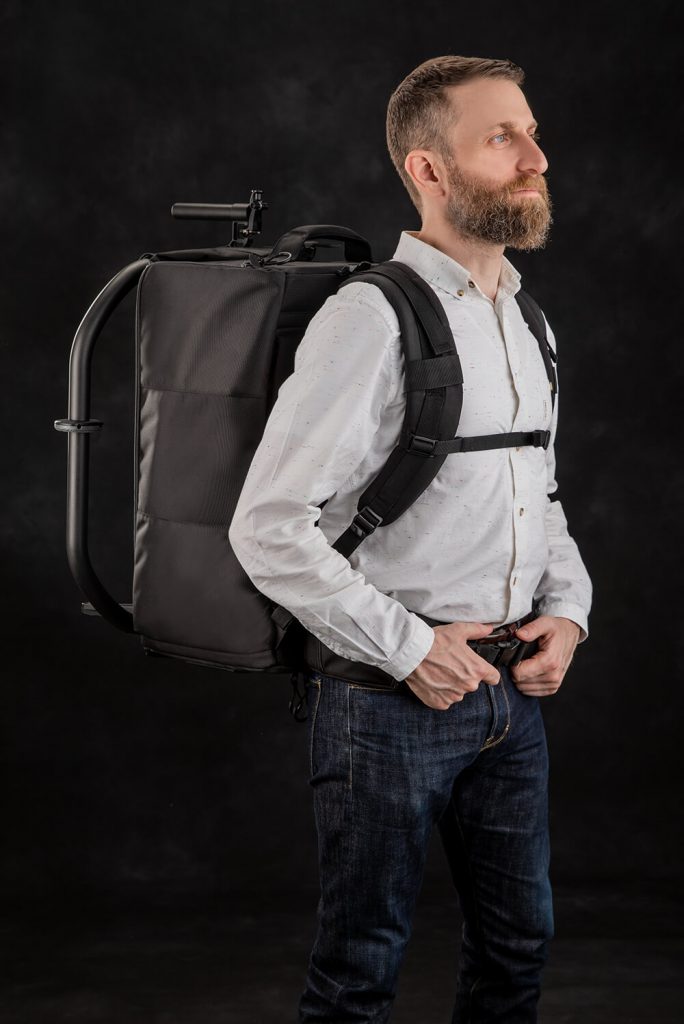 The Pro Gimbal Backpack 24 offers Tenba Airflow™ technology in the harness and uses ventilated 3D airmesh material to keep air flowing in even the hottest locations. It also has an armoured base, with feet that are designed to protect the rig when put down.
The Cineluxe Roller 24
The new The Cineluxe Roller 24 offers capacity that's previously only found in Tenba Shoulder bags and Backpacks and adds some pretty nifty shock absorber wheels.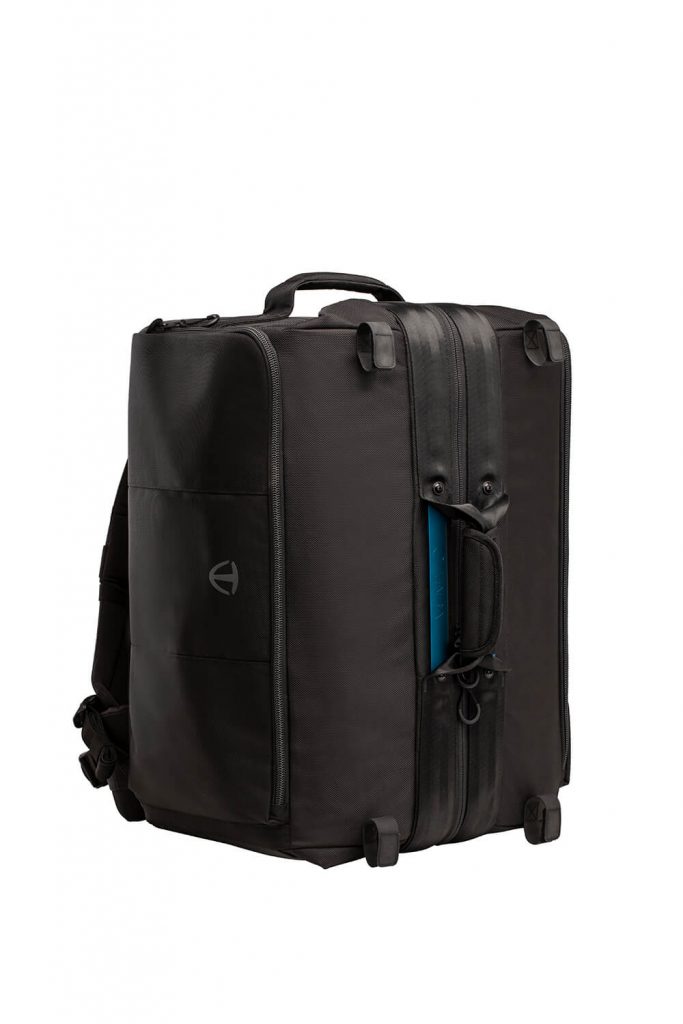 The Roller 24's capacity and provision for carrying not only a complete rig, but an abundance of accessories, make it the great choice for videographers' looking for a capable bag. The interior of the Roller 24 allow camera rigs to be stored with baseplate, matte box, monitor, mic and battery attached, ready to shoot.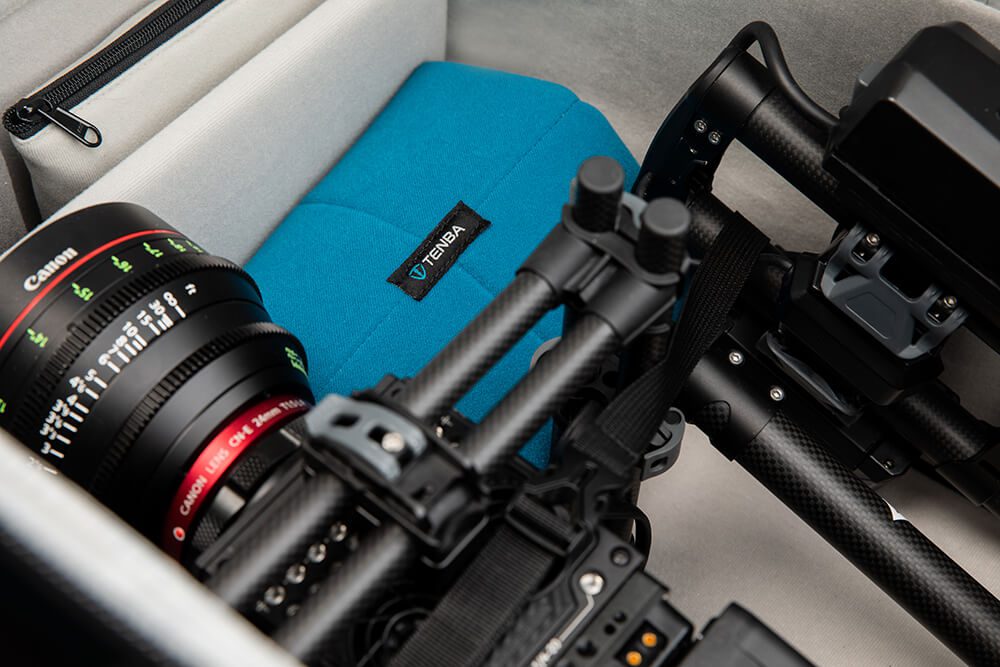 It features a unique interior floor that has been moulded with deeper sections to fit baseplates and help maximise interior depth.
Loraine Morgan, Brand Manager for Tenba said: "We have worked with filmmakers to create two new bags that answer a much-maligned issue in the industry. They make it easier than ever to carry complete rigs, plus accessories, to location and for shooting to be underway in a matter of seconds. They have been designed to be the ultimate solution for people whose' last thought needs to be about how they are going to get their kit from A to B. The attention to detail in the design and production of these bags means they just work, and they make it much easier for filmmakers and crews to do the same. We hope they will make more locations more accessible, by taking the risk out of transporting precious kit, and keeping it shoot-ready at all times."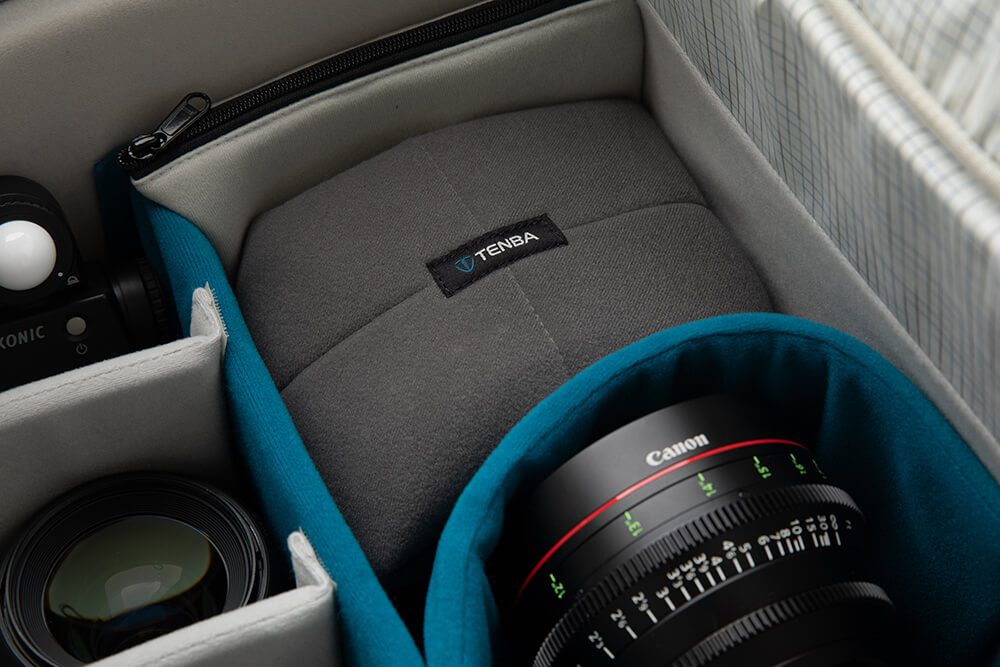 The Cineluxe Pro Gimbal Backpack 24 fits Freefly MōVI Pro or DJI Ronin 2 rigs, while the Cineluxe Roller 24 fits professional camcorders, cinema cameras and ENG rigs from Sony, Canon, RED, Blackmagic and others.
Pricing and availability
Both of the new Cineluxe bags can be pre-ordered from Tenba authorised stockists nationwide and will start to ship at the end of June 2019, priced at £412 for the Cineluxe Pro Gimbal Backpack 24 and £365 for the Cineluxe Roller 24.