Tenba BYOB Range Expands: Making Any Bag a Camera Bag
Tenba has refreshed its popular BYOB [Bring Your Own Bag] range to include a selection of creative new inserts, to enable any bag to transform into a fully equipped, protective camera bag. The new range helps photographers design their own personal kit bag, suited for their use, with improvements made specifically in response to customer feedback.
This feedback is responsible, [for example] for the inclusion of a new shoulder strap that allows the inserts to be used as bags when only a small amount of kit is needed. They can then form a protective core inside a bigger bag, and be used together with other inserts when more equipment is required.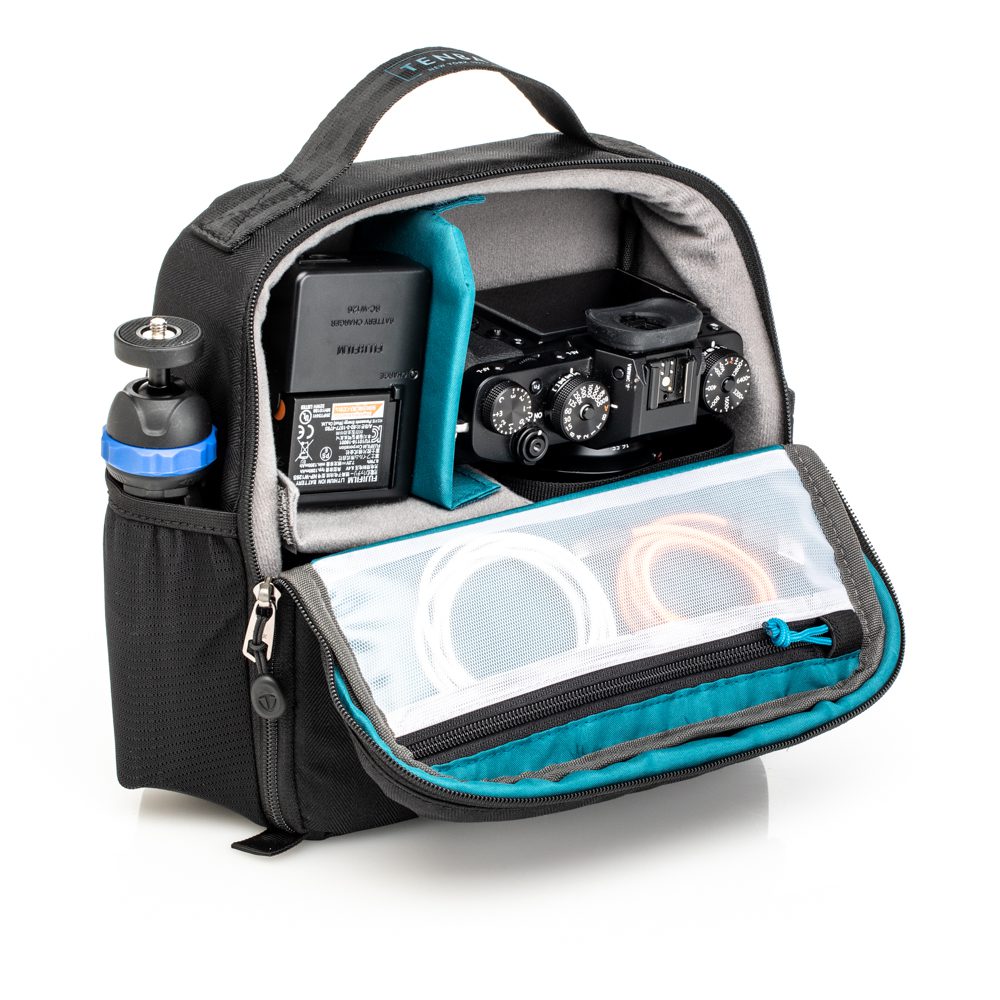 Transform any bag into a top-notch camera bag
Refresh of Tenba's popular BYOB [Bring Your Own Bag] range which enables photographers to turn any bag into a fully equipped, protective camera bag
Includes new inserts for shoulder bags and backpacks, enabling photographers to have gear at their fingertips when needed while keeping it safe when not in use
Enhancements include a new shoulder strap for BYOB Camera Inserts [the shoulder bag orientation], enabling individual inserts to be used independently as small camera bags when travelling light, or inside a bag and in tandem with other inserts when more kit is required
Camera gear protected inside any bag – inserts transform any bag, backpack, suitcase or handbag into a reliable protective camera bag. The softshell moulds easily to the shape of any carrying bag
New shoulder-straps and nylon-webbed D-rings [on BYOB Camera Inserts for shoulder bag use only] – inserts can be used as bags independently when travelling light or added as core components of larger bags as needed
Capacity – both orientations fit a variety of camera solutions, with pockets to organise accessories. The BYOB Backpack Insert has a vertical orientation and wide top-access opening makes this BYOB especially easy to use in backpacks, totes and other tall bags
Durable weatherproof materials and a more premium look and feel – water-repellent 300D herringbone polyester exterior and reliable YKK zippers
Stretchy mesh side pockets – side pockets securely hold a water bottle, tabletop tripod or other accessories
Tenba's BYOB inserts mean that, when starting out, photographers do not need to immediately buy an expensive camera bag, but can invest in a system they know will keep their gear safe, and grow with them as they make additions to their photography kit. The range provides flexibility for photographers at all levels, converting any bag into a camera bag which will keep their gear secure and properly protected at all times.
The new range has been specifically designed to provide the perfect fit for a vast selection of mirrorless and DSLR plus lens combinations. It includes options for both shoulder bag and backpack use, to suit personal preferences. Inserts are available in a brand new herringbone fabric in two colourways – black and blue, along with a new dark grey interior. D-rings have been added for use with newly included shoulder-straps, these are nylon-webbed for extra strength and durability.
Created in New York by designers who are passionate photographers themselves, the Tenba range aims to inspire photographers to challenge themselves and have fun with their photography. Highly durable and reliable, with an urban, innovative edge, the products make using and storing camera equipment easier than ever, freeing users to roam further, and experiment more as they go.
Pricing and Availability:
BYOB 7 Camera Insert, Black & Blue – £28.00
BYOB 9 Slim Backpack Insert, Black & Blue – £38.00
BYOB 9 DSLR Backpack Insert, Black & Blue – £40.00
BYOB 9 Camera Insert, Black & Blue – £30.00
BYOB 10 DSLR Backpack Insert, Black & Blue – £42.00
BYOB 10 Camera Insert, Black & Blue – £38.00
BYOB 13 Camera Insert, Black & Blue – £42.00
See more at Tenba's dedicated BYOB pages.