STC Reveals New Interchangeable Clip Filter Series for Nikon Z Mount
Filter fanatics and photo/video accessory makers, STC, has announced the arrival of its all-new interchangeable clip filter series for the Nikon Z mount and, knowing how great these guys' products have been in the past, we are excited. Oh yes we are!
STC, a clever Taiwanese brand that makes all manner of innovative imaging devices, has extended its range of Interchangeable Clip Filters with the launch of a new series for the Nikon Z Mount series of full-frame mirrorless cameras. Having brought the very first interchangeable clip filter series to market for the Canon EOS R mount back in June 2020, the new collection for the Nikon mirrorless range show a real commitment to these practical filters.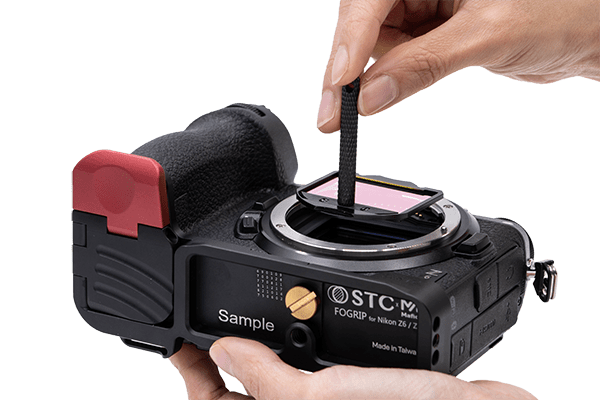 STC Interchangeable Clip Filters for Nikon Z Mount: Key Features
Compatible with all Nikon Z-Series cameras
Interchangeable kit includes Astro, Sensor Protector, ND & IR Pass filters
Compatible with Nikon FTZ adapter for ultimate versatility 
One filter – any lens!
Compatible with all Nikon Z Cameras
Taking STC's approach of high-quality, simple use and value for money to an entirely new level, the new STC Clip Filter series is compatible with Nikon Z 7, Z 6, Z 50, Z 5, Z 7II & Z 6II cameras. Since the initial launch of STC's range of clip filters for consumer cameras, many users across the globe have been reaping the benefit and convenience of the 'one filter, any lens' message. Users can be reassured of the same trusted high-quality construction, glass and market-leading nanocoatings found in all STC's premium filter products, which are all common features in the new Nikon Z Series Interchangeable Clip Filter system. The new system allows users to switch filters using a magnetic tool, [provided].

Simple, Fast & Safe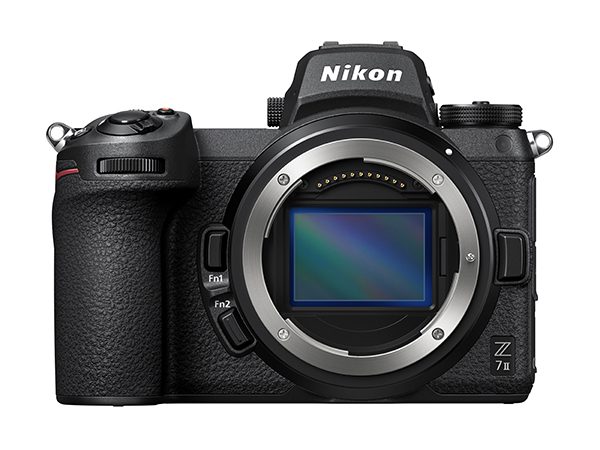 Users familiar with STC's clip filters will know that mounting and removal is simple, fast and safe. Designed to sit in the camera mount, between the lens and sensor, the new interchangeable clip filters, which are constructed with Aerospace grade 6061 aluminium alloy and processed with precision CNC machining, will sit completely flush within the camera with no chance of touching the camera's delicate sensor.
Compatible with all Nikon Z-Series cameras, every filter comes complete with double-sided NANO anti-smudge coating, making them completely waterproof, grease-proof and easy to clean.
The new STC Interchangeable Clip Filter's patented design keeps the glass completely fixed and steady within the frame, meaning zero distortion from pressure, thermal expansion or contraction. This ensures sharp images even at long focal lengths.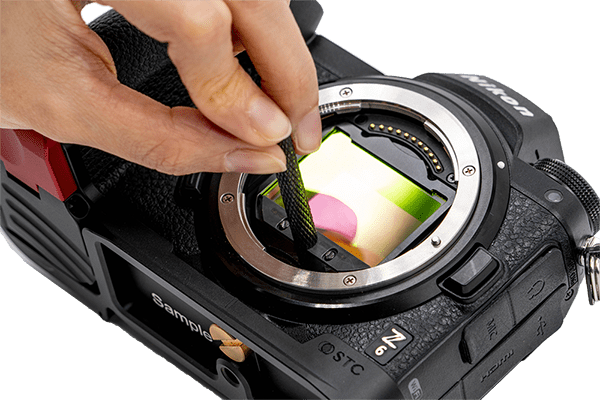 Compatibility
The Nikon Z Series Interchangeable Clip Filter is compatible with the Nikon FTZ adapter for ultimate versatility when using non-native lenses with the Nikon Z Mount.
Available Filter Types
Nikon Z camera users can be confident to hit the ground running with a broad range of filter types within the new Z Mount Interchangeable Clip Filter series from STC. These include:
Astro Multispectra
Astro Duo Narrowband
Sensor Protector
IR Cut ND 8
IR Cut ND 16
IR Cut ND 32
IR Cut ND 64
IR Cut ND 400
IR Cut ND 1000
IR Pass 590 nm
IR Pass 720 nm
IR Pass 850 nm
UV-IR Cut 615nm
Please note: A focal distance of 70mm or above is recommended fo the Astro Series filters to avoid potential colour shift.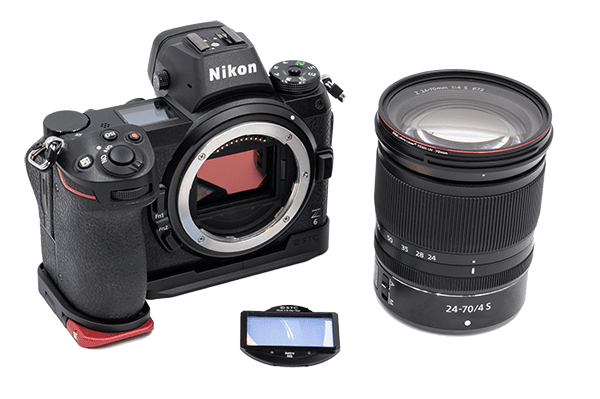 ---
William Wu, CEO and Lead Design Engineer, STC, told PhotoBite: "Since the launch of our world-first Interchangeable Clip Filter for the Canon EOS R Series, STC has been working hard to produce a similar package for the popular Nikon Z Mount. Building on the 'one filter – any lens' message, known by so many photographers and videographers across the globe with our existing clip filter systems, the new interchangeable version for Nikon Z goes even further by giving the ultimate convenience to switch filter types within minutes, using the same frame. Our market-leading glass and nano filter coating technology carry through with the new system, meaning users can expect the same imaging excellence that STC is renowned for.
---
Pricing and availability
The new Nikon Z Series Interchangeable Clip Filter system is available in the UK and across Europe directly from the STC website, and from all authorised resellers NOW. 
Sensor Protector – £82.99
IR Cut ND 8 – £111.99
IR Cut ND 16 – £111.99
IR Cut ND 32 – £111.99
IR Cut ND 64 – £111.99
IR Cut ND 400 – £111.99
IR Cut ND 1000 – £111.99
IR Pass 590 nm – £137.99
IR Pass 720 nm – £137.99
IR Pass 850 nm – £137.99
UV-IR Cut 615nm – £142.99
Astro Multispectra – £245.00
Astro Duo Narrowband – £336.99