STC Reveal FoGrip for Sony α9 II / α7R IV Cameras
STC, masters in Photo filter and fantastic camera accessory manufacture has revealed another member of the FoGrip, [folding grip] family; this time for Sony α9 II / α7R IV cameras.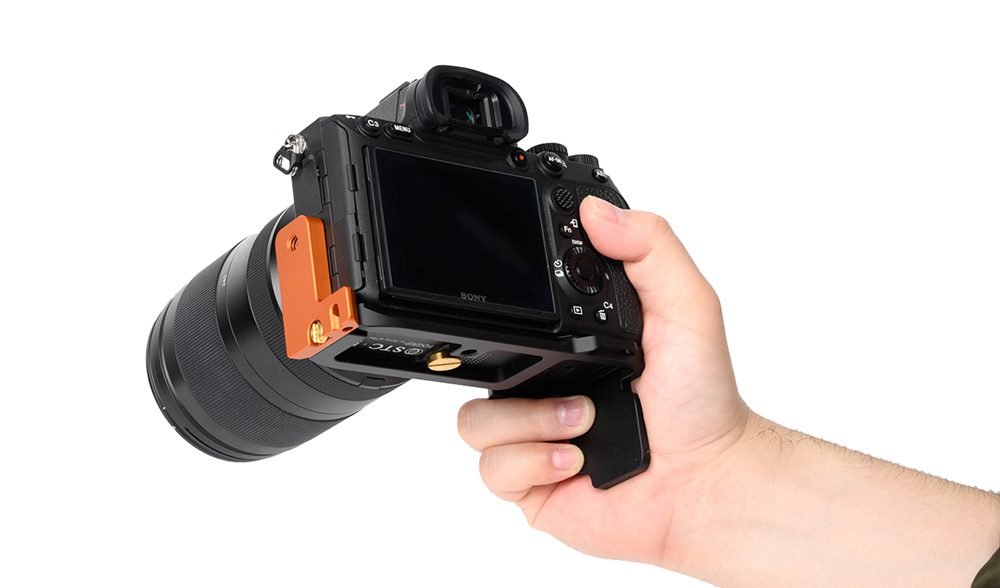 The new grip, which is compatible with both the Sony α7R IV and the α9 II cameras has been designed to give excellent stability and great benefit with weight distribution when shooting with medium-to-large lenses. Those shooting for long periods, with larger, heavier lenses accompanies the STC Fogrip for the Sony α7/α9series and FoGrips for Olympus OM-D E-M5 Mark III and the Olympus OM-D E-M1 Mark III and Mark II, which were announced in recent months.  
Always building quality products, STC's range of FoGrips have been under development for more than two years to guarantee high performance, tough build quality and the innovative fold-away design that gives them their name. Perfect for the travelling photographer, the grip's clever design and fold-away function allow the camera to sit completely flat when not in use and allows the user to comfortably shoot with just a single hand.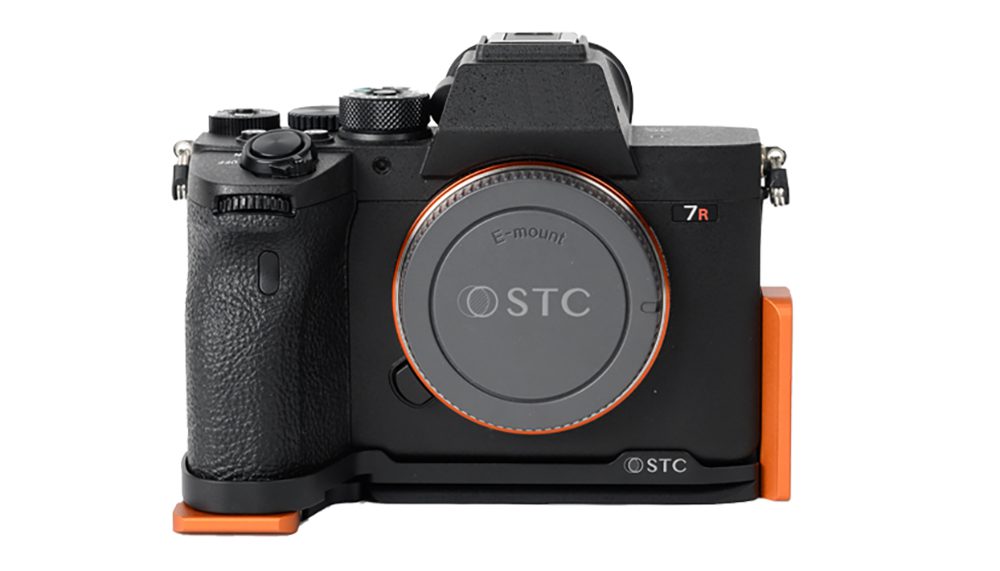 The whole unit has been built from tough, yet light 6061 aerospace-level aluminium alloy, which only adds 80g to the camera when attached. What's more, you can keep shooting by easily accessing the camera battery door without removing the grip. Compatibility is assured with both quick-release plates and L-Brackets and the anodized frame, which comes in Sony-Orange and Matt Black, will give users protection for both the camera and hand-grip.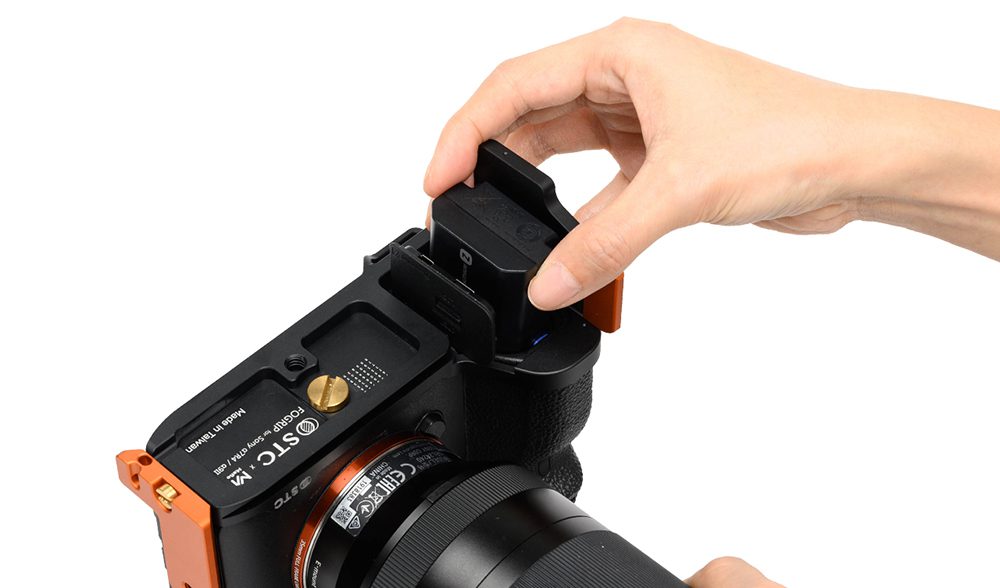 William Wu, CEO and Lead Design Engineer at STC told PhotoBite: "The new Sony FoGrip has been produced specifically for the army of loyal Sony shooters the world over. Many have upgraded to the α7R IV and α9 II Cameras and will welcome this perfect and adaptable grip. We are certain that it will provide a practical solution for those shooting for long periods and with heavier lenses. We see this model as a perfect example of a small-yet-powerful camera whose users will benefit from additional stabilisation when using the camera hand-held. We are very excited to see how this new and innovative product will be received by the Sony community."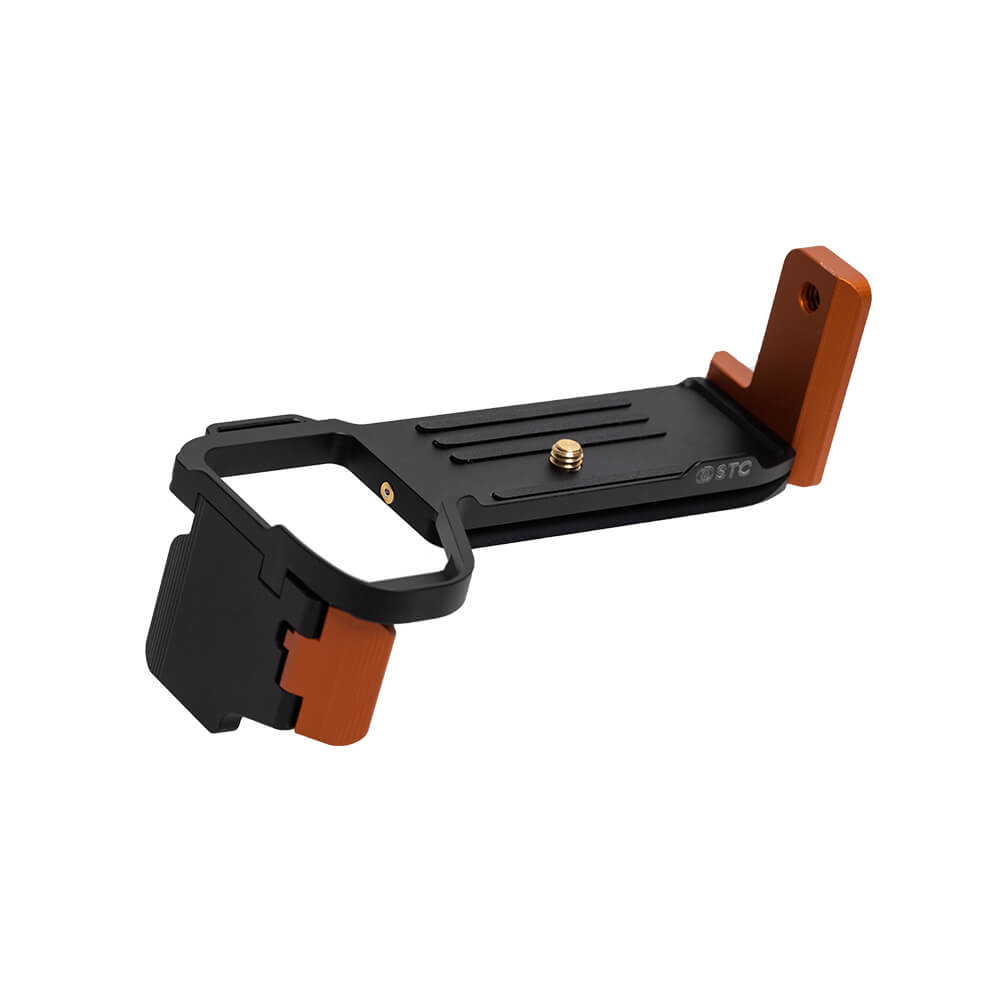 Take a look at the video below.

Pricing and availability
The new STC Fogrip for Sony a7RIV and a9II will come in at £99, is available from WEX Photo Video and other selected dealers. Learn more about STC's superb range of products HERE.