In The Spotlight: The Lumix GH5
Panasonic recently unveiled the latest top-line camera in the LUMIX range, the GH5 the latest flagship model of LUMIX
The latest flagship model, based on the Micro Four Thirds system standard, promises more of the high-end, hybrid performance that photo enthusiasts and professional videographers have grown to know and love with the GH Series. Now in 4K 60p/50p video and 6K PHOTO.
Yes… 6K PHOTO!
In what appears to be a real shake-up of what a mirrorless camera can deliver, the LUMIX GH Series has acheieved a number of milestones with this new camera. Promising a range of advancements in image quality, responsiveness and general performance into its small body, the new LUMIX GH5 extends the possibilities of photography and cinematography for a broad audience.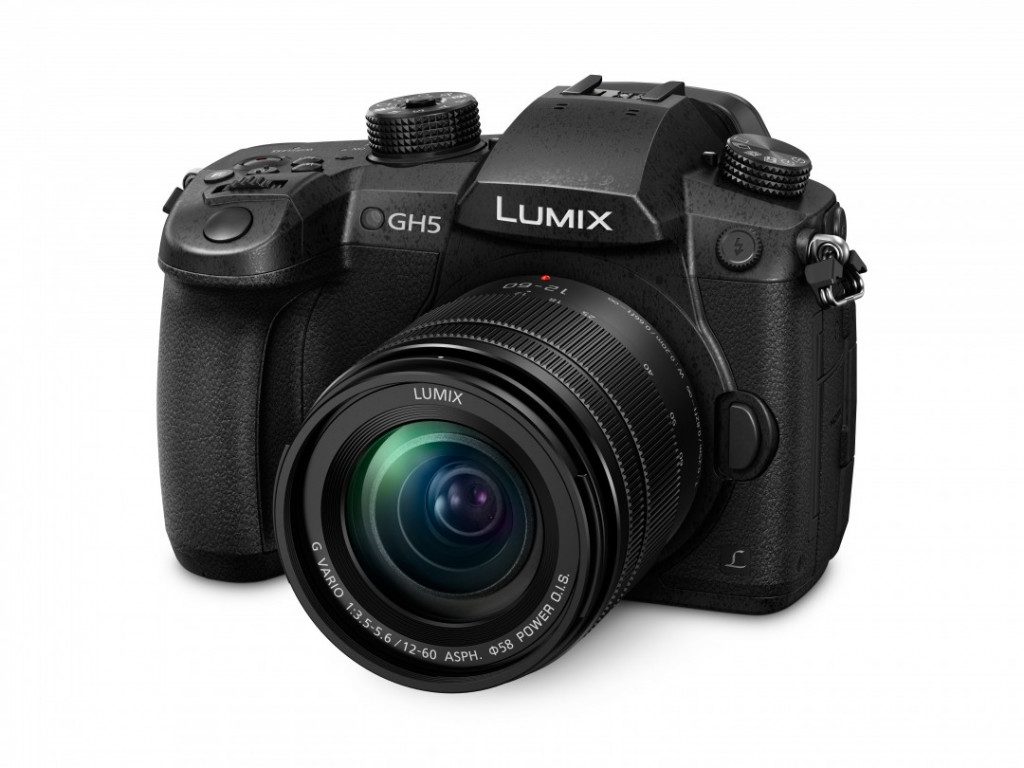 The new LUMIX GH5 from Panasonic
The GH5's new Digital LIVE MOS Sensor increases the pixel count by 25% compared to the GH4, from 16.05 to 20.3 megapixels and with Intelligent Detail Processing, the characteristic of every pixel is analysed to detect whether the pixel is located at a flat, detail or edge part of the picture.
The conventional Multi Process NR [Noise Reduction] has been upgraded to High Precision Multi Process NR. It now boasts 4x the noise identification accuracy compared to the previous engine and preserves details even after the noise reduction process. As a result, photos can be clearly shot even at high sensitivity ISO values of up to 25600.
"The camera comes equipped with a double SD Memory Card slot, compatible with high-speed, high capacityUHS-II for the first time in the LUMIX digital cameras. Useful if you're serious about shooting at the level that this camera can perform at"
The GH5 also incorporates the 5-axis Dual I.S. [Image Stabiliser], which suppresses blurring in more powerful and advanced ways for both photo and video recording, including 4K video.
It has a large LVF [Live View Finder] with a stunningly high magnification ratio of approximately 1.52x/0.76x [35mm camera equivalent].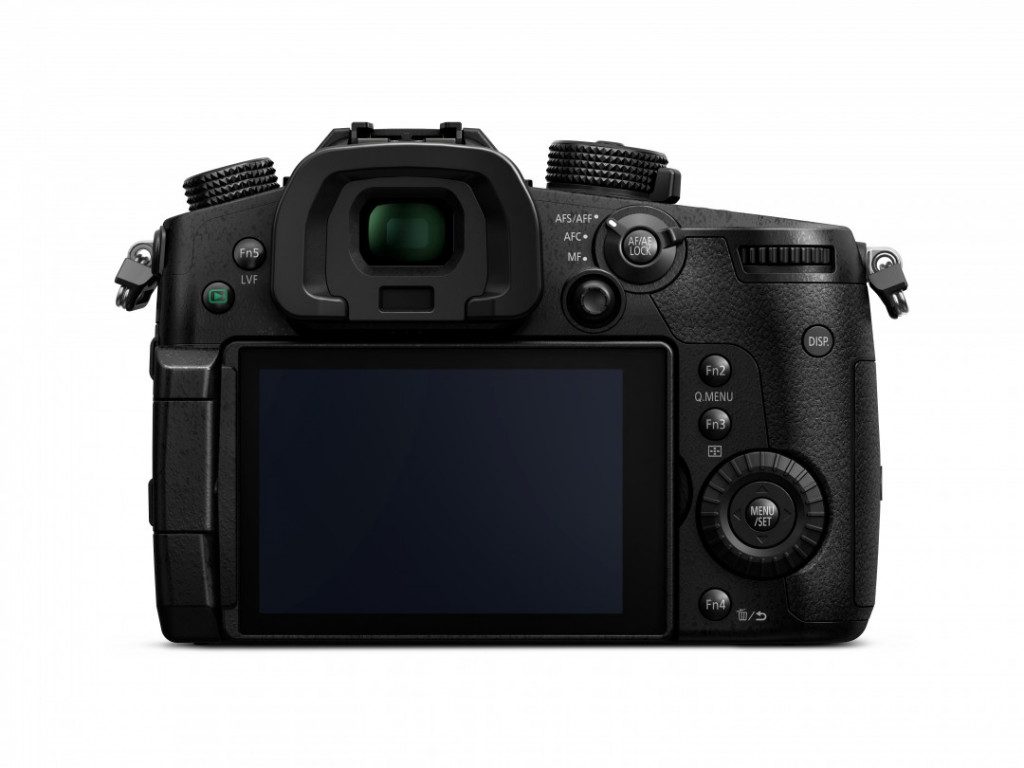 Users can freely choose between MOV, MP4, AVCHD Progressive and AVCHD formats at a variety of frame rates, and there is no recording time limit for both FHD and 4K video.
"Professional users working globally can set the system frequency to 59.94Hz, 50.00Hz or 24.00Hz"
The speed of sensor drive during auto focusing in photo shooting mode has been increased to 480 frames per second, which is 2x faster than that of the GH4. Consequently, the LUMIX GH5 realises ultra-high-speed AF of approximately 0.05 and 12 [AFS] / 9 [AFC] fps high-speed burst shooting using a mechanical shutter in full resolution.
For even more precise focusing, the number of focus areas has been increased from 49 to 225. Users can create a group of focus areas depending on the composition and can control it easily with a new joystick located on the thumb position.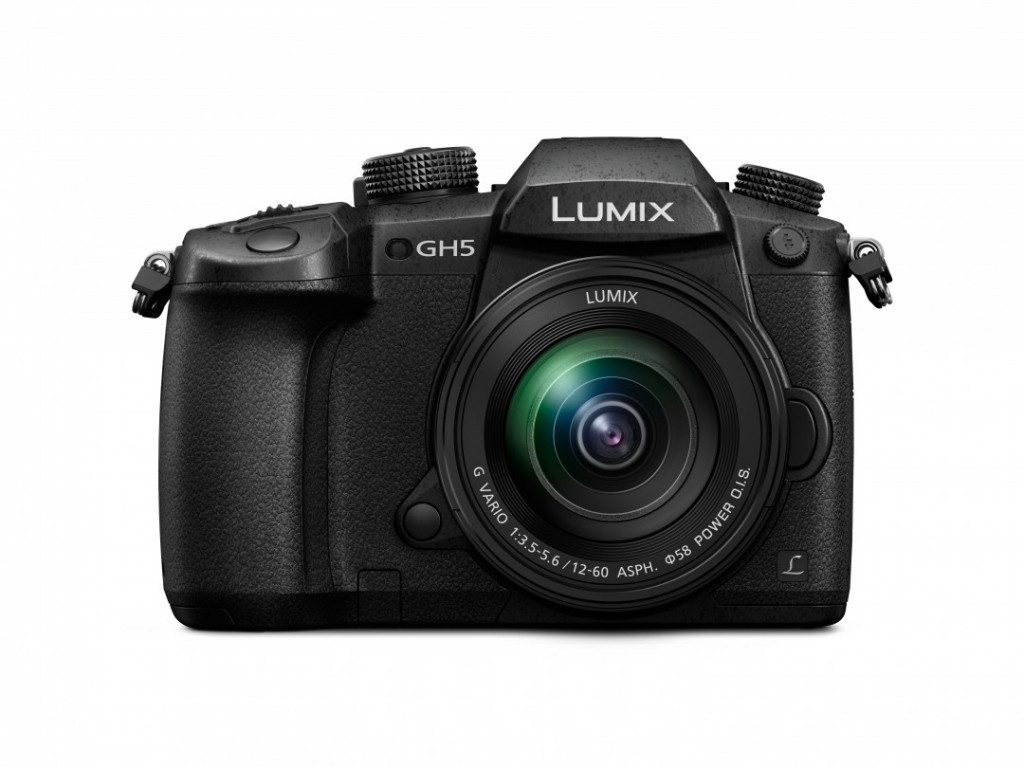 The LUMIX GH5's new 6K PHOTO function makes it possible to capture footage at 30 fps by extracting the frame with the best timing out of the 6K burst file [in 3:2 or 4:3 aspect] to save as an approximately 18-megapixel equivalent high-resolution photo. 4K PHOTO has also been upgraded enabling 60 fps
4K PHOTO has also been upgraded enabling 60 fps high-speed capture in approximately 8-megapixel equivalent resolution. In 6K/4K PHOTO, three exclusive modes are available to choose from depending on the situation; 6K/4K Burst, 6K/4K Burst (Start/Stop) and 6K/4K Pre-burst.

Finally, the GH5's body is composed of a magnesium alloy, die-cast and the sealing of every joint, dial, and button makes the camera not only splash/dust-proof, but also freeze-proof down to -10 degrees Celsius.
Pricing and availability
The DC-GH5 will be available from March 2017
£1699 RRP: Body only
£1899 RRP: Body & 12-60mm Lens [M Kit]
£2199 RRP: Body & Leica 12-60mm Lens [L Kit]