Sony RX0 II is Unveiled: Sony's Ultra-Compact Camera gets a Facelift
Sony has announced the launch of the next generation RX0 II [model DSC-RX0M2] ultra-compact camera. The world's smallest and lightest premium compact camera, the new device builds on the qualities of the original RX0 camera, i.e. waterproof/dustproof, shockproof, crushproof, and ultra-compact. The new RX0 now allows users internal 4K recording, along with a new [up to] 180-degree [and down to 90-degree] flip LCD screen that will even work underwater and new image stabilisation for those shooting video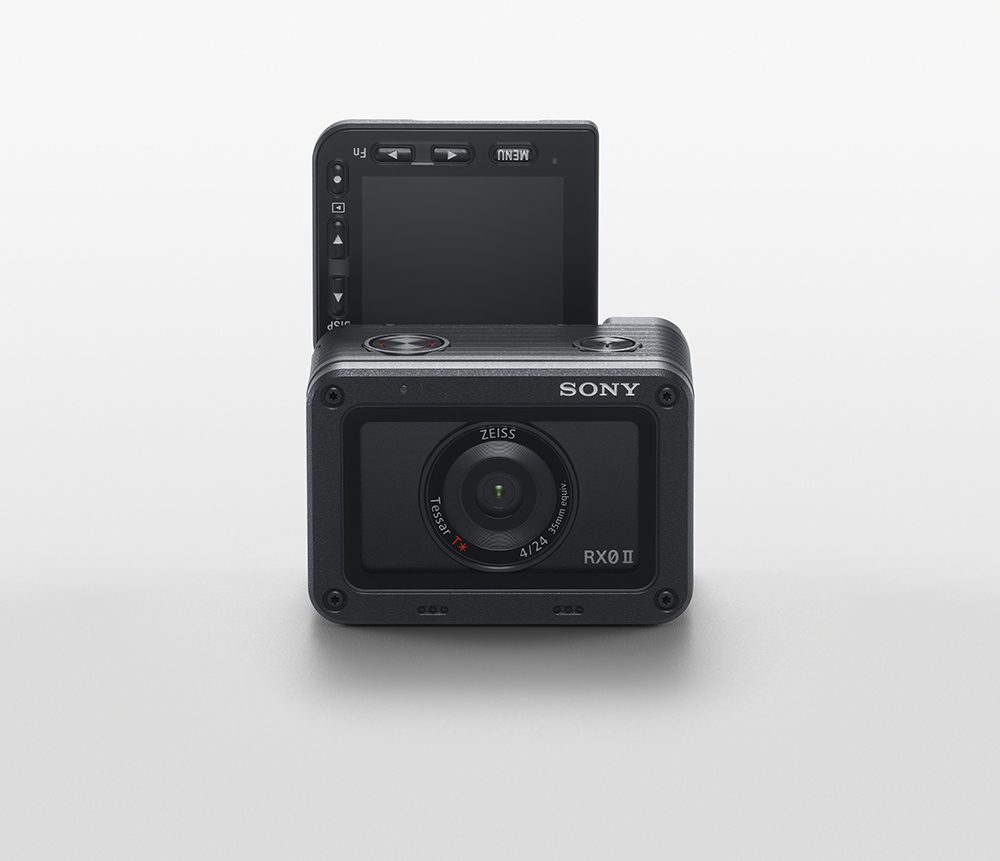 Key features
1.0-type stacked 15.3 megapixel
Waterproof [up to 10 metres],
Tough: crushproof up to 200KG of force
ZEISS® Tessar T* 24mm F4 fixed wide-angle lens
Video with 4K internal recording
New image stabilisation solutions
Advanced stills photography functions including [up to] 1/32000 sec. Anti-distortion Shutter and up to 16fps continuous shooting
Waterproof 180 degree tiltable LCD panel
Clear Image Zoom
Enhanced colour reproduction, new Soft Skin Effect mode and advanced Eye AF
Microphone jack and Shooting Grip [VCT-SGR1] for vloggers
Multi-camera shooting solution available
Compact body: Dimensions 9mm x 40.5mm x 35mm
Weight: 132g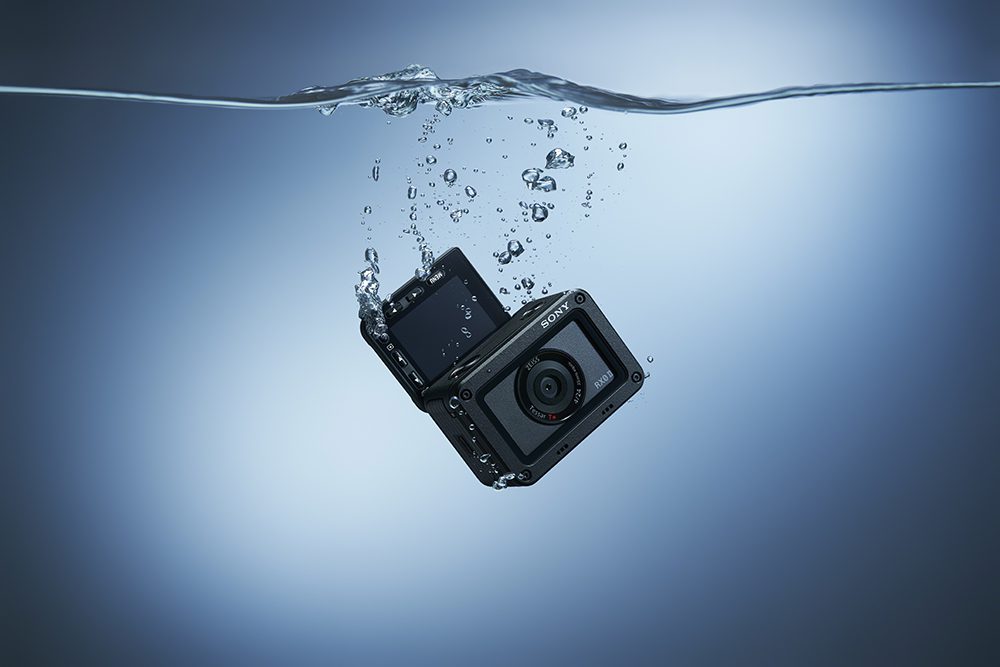 Yann Salmon Legagneur, Director of Product Marketing, Digital Imaging at Sony Europe, told PhotoBite: "The development goal of the original RX0 was to build a camera that enabled new forms of creative expression through its form factor and technical capabilities. We have built upon this with the new RX0 II and added features and functionality that we believe make this an ideal camera for any type of travel and will perform equally well as a stills or video camera across a huge range of shooting and vlogging scenarios."



Built for video, the RX0 II will shoot 4K 30p internal movie recording with full pixel readout and no pixel binning to obtain around 1.7 times the amount of data required for 4K video.

This oversampling reduces the appearance of moire and promises to deliver smooth, quality 4K footage with excellent detail and depth. Using the recently introduced Sony "Imaging Edge™" mobile applications, footage can be shifted to a mobile device, edited and shared across social networks with ease.
The RX0 II has also introduced in-body electronic stabilisation, promising rock-steady footage, even when shot handheld. This can be improved further when exporting footage to a mobile device running the 'Movie Edit add-on' application where the additional information captured during filming can be processed to produce a video with gimbal-like smoothness. Another new feature that can be accessed via Sony 'Movie Edit add-on' is 'Intelligent Framing' where the selected subject is kept in the centre of the frame and image distortion is corrected in a final edit. Depending on where the video will be shared, the required aspect ratio can then be selected.
Other video features in the new RX0 II include Super Slow Motion recording at up to 1000 fps, uncompressed 4K HDMI output and simultaneous proxy movie recording.  Users can utilise Picture Profile, S-Log2 and Time Code / User Bit functions to ensure a final result that exactly matches their creative vision.

Pricing and Availability
The RX0 II kit [with VCT-SGR1 Shooting Grip and bracket] will ship in Europe this May [2019], with a price tag of around £730. For more info head to Sony's dedicated web page.


Watch Sony's official intro video to the RX0 II Below.