Sony Introduce the 50mm F1.2 G Master Lens
Just when we thought they had run out of focal lengths to cover Sony have gone and introduced the Sony FE 50mm F1.2 GM lens. The lens's maximum F1.2 aperture combines an impressively shallow depth of field for beautiful bokeh-licious shots along with getting as much light to flood the sensor as possible. Let's dive in and see what makes this prime lens stand out.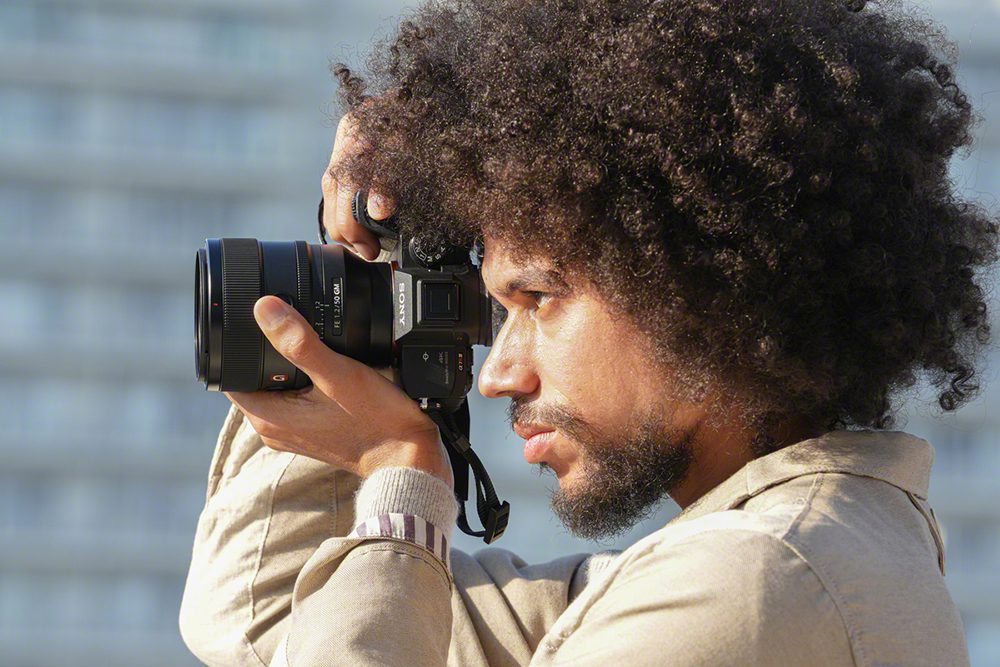 Excellent Resolution and Beautiful Bokeh
The FE 50mm F1.2 GM features the latest optics, including three XA [extreme aspherical] elements, that contribute to high resolution across the entire image and is maintained even when fully opened at F1.2. The new lens also ensures clear images in backlit scenes thanks to Sony's Nano AR Coating II that effectively minimizes internal reflections so that flare and ghosting do not occur.
The FE 50mm F1.2 GM creates dramatic 'G Master bokeh' at the maximum F1.2 aperture to provide dimensionality to every image. Using the newly developed 11-blade circular aperture unit and fine-tuned optical design with minimal spherical aberration, the lens can achieve smooth, deep bokeh in both the foreground and background.
"We're excited to introduce our 60th E-mount lens – the FE 50mm F1.2 GM – which delivers a new level of expression and usability for still images and video as an F1.2 lens." "We're always listening to our customer to deliver the best imaging technology. The FE 50mm F1.2 GM, our first F1.2 lens for the α brand, was designed to meet the changing needs of today's content creators."

said Yann Salmon Legagneur, Director of Product Marketing, Digital Imaging, Sony Europe.
High-Performance AF and Tracking at F1.2
The lens can keep subjects in sharp focus even at an extremely shallow depth-of-field with fast, precise, quiet AF and tracking thanks to the Four XD [extreme dynamic] Linear Motors which provide high thrust efficiency. When precise focusing is required, especially when shooting 4K video with human eye tracking, the FE 50mm F1.2 GM allows the user to focus on composition thanks to its excellent response with minimum delay and low vibration. In addition, the lens's floating focus mechanism, controlled by its dedicated lens drive algorithm, achieves high resolution over the entire focus range, with a minimum focus distance of 0.4 metres.32 feet.
Professional Control and Reliability in a Compact Form Factor
The FE 50mm F1.2 GM was designed with professional content creators in mind. With convenient controls and functions such as a Linear Response MF [Manual Focus], aperture ring with a click on/off switch, focus mode switch and two customizable focus hold buttons, the FE 50mm F1.2 GM combines easy operation with professional control. The FE 50mm F1.2 GM also features a dust and moisture resistant design and a fluorine front element coating that protects the lens from fingerprints, dust, water, oil and other contaminants. Developed using Sony's latest simulation technologies and the latest optical design, the lens comes in a surprisingly compact and lightweight form factor providing high mobility and easy handling for a 50mm F1.2 lens.
Pricing and Availability
The Sony FE 50mm F1.2 GM will be available in April and will be sold for approximately £2,100 / €2,300 at a variety of Sony's authorised dealers.