Sony FX6 Full Frame Cinema Line Video Camera Lands: Pimped A7s III or Mini FX9?
Sony has plugged a gap in their Cinema lineup, revealing the Sony FX6 Full Frame Cinema Line video camera. Read on for full details and our thoughts on whether this could be the next camera in your kit bag.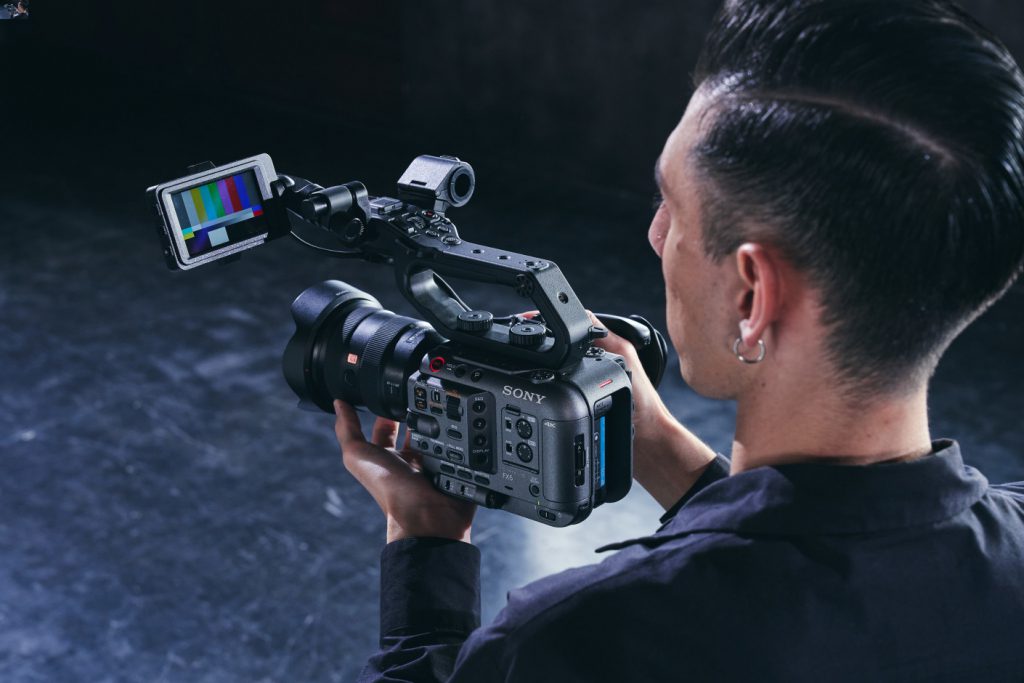 Sony's Cinema range currently includes the mighty VENICE and FX9 cameras and the recently delivered official PR piece explains that the new FX6 camera promises to 'deliver a coveted filmic look cultivated from extensive experience in digital cinema production, as well as enhanced operability thanks to an innovative body design, extensive durability and intuitive customisability'. The FX6 combines Sony's central technologies, including its image sensor, processing engine, and Sony's notable autofocus offering. Nice, but is the new camera really filling a gap between the FX9 Cinema camera and the more entry-level A7s III mirrorless camera, or should you be looking at the existing models to serve your shooting purposes?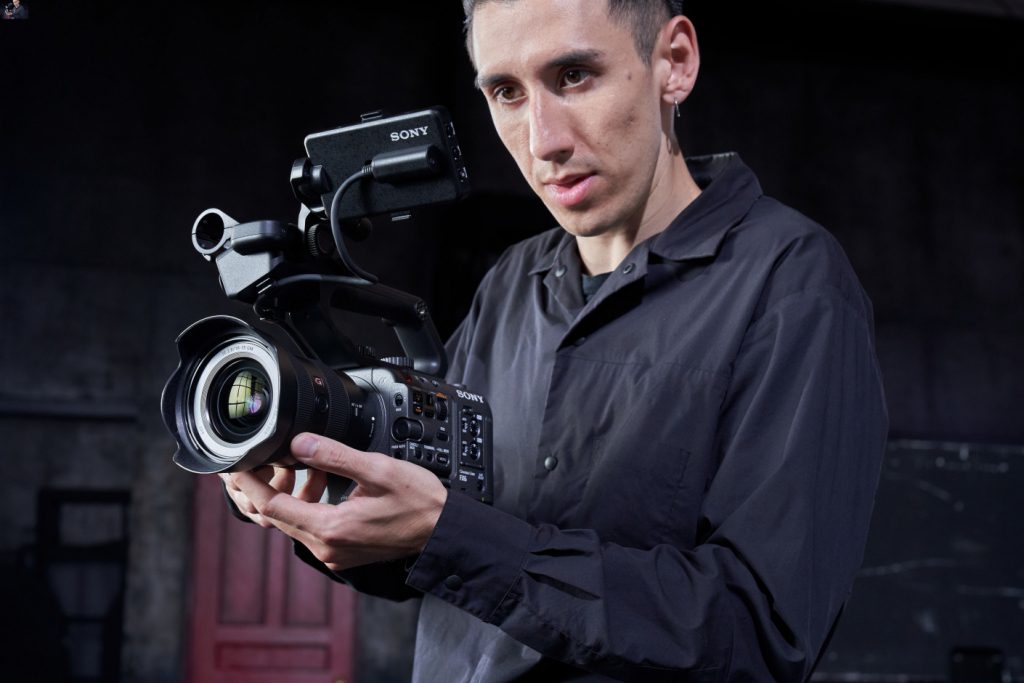 FX6 Key Features as Outlined in Official Sony PR
4K 10.2 megapixel full-frame back-illuminated CMOS Exmor R™ sensor
Compact and lightweight body
Ultra-high sensitivity with ISO expandable to 409,600 for extreme low light conditions
15+ stops of dynamic range
S-CinetoneTM look profile, also used in FX9; inspired by VENICE colourimetry
BIONZ XR™ image processing engine, first used in Alpha 7S III
Fast Hybrid Auto Focus, also used in Alpha cameras and FX9
Recording up to 4K 120p / HD 240p, 10 bit 4:2:2 colour depth in full-frame
Support for up to 12G-SDI and 4K at up to 60p 16-bit SDI RAW output
Compatible with more than 50 Sony E-mount lenses
Looking through the specs of the new FX6, [more details of which you'll find listed below – as pulled from Sony's official release] we've been considering who might be the perfect customer for the new camera. Essentially, the sensor in the FX6 seems almost certain to be exactly the same sensor that you'll find in the recently launched, [and potentially game-changing] A7s III mirrorless camera, although that hasn't been either confirmed or denied by Sony themselves.

A lot of the choice will likely come down to personal preference in terms of camera format and general layout. We quite like the FX6 layout as it's more user friendly from a filmmaker's perspective, whereas the A7s III would likely suit the small format shooter and photographers shooting stills as well as video content. From what we can deduce and ahead of any review opportunities, the main differences appear to be with the onboard software and processing capabilities. The FX6 is closer to what you would expect to find in a pro-video camera, promising better colour reproduction and skin tones. It has a built-in ND with pro video menu/buttons but seems to lack auto and built-in stabilizer. That said, it does track so you can stabilize quickly in post.
Those wanting to save some dough could pair the A7s III with an Atomos monitor/recorder, along with some tweaking, it might be possible to achieve a higher quality image without stretching to the [significant] price level of the FX6.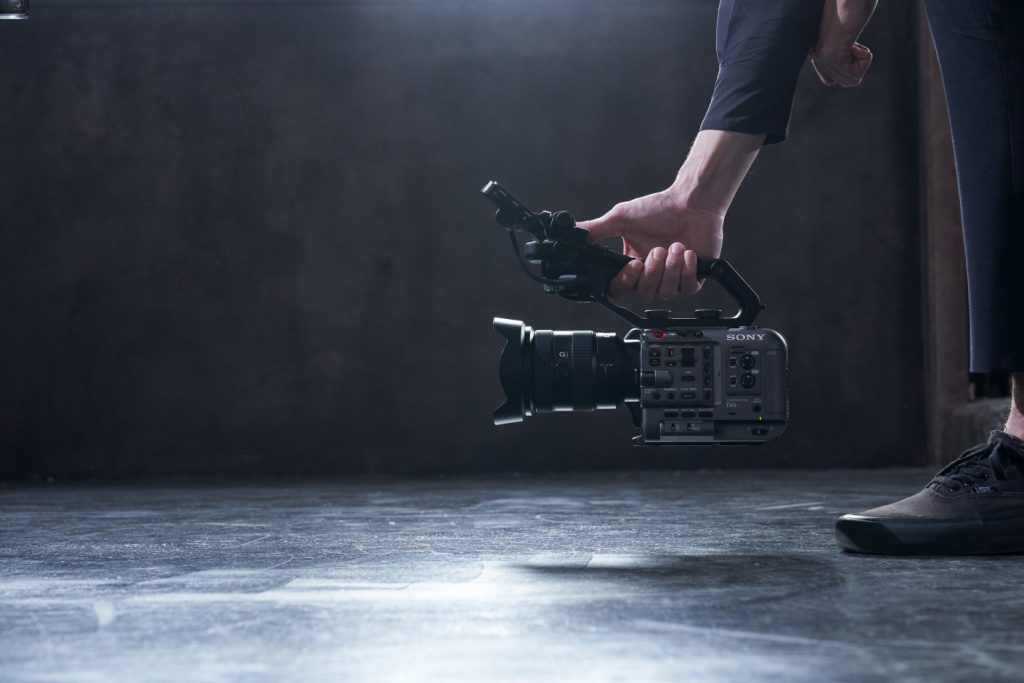 Yann Salmon Legagneur, Director of Product Marketing, Digital Imaging, Sony Europe, told PhotoBite: "The new FX6 is the latest example of Sony's drive to continuously push the boundaries of imaging technology based on the needs of our customers. With the advancement of our Cinema Line, we are dedicated to enabling the extraordinary skills and talent of today's content creators and cinematographers. The FX6 leverages technology from Sony's industry-leading VENICE cinema camera and marries it with the best of Sony's innovative Alpha mirrorless camera technology."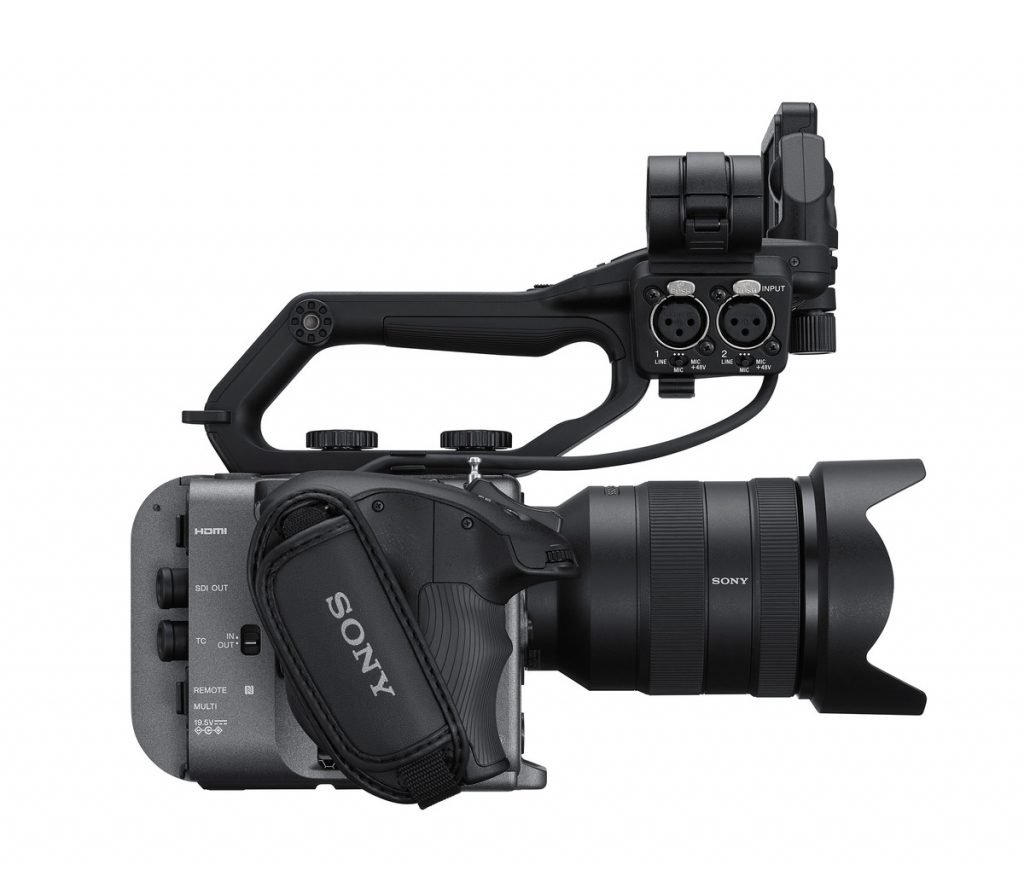 More official info from Sony's official statement on the FX6 states that, 'the new camera features a 10.2 MP full-frame back-illuminated Exmor R™ CMOS sensor that delivers a 15+ stop wide dynamic range with high sensitivity and low noise. FX6's base sensitivity is ISO 800 with an enhanced sensitivity setting of ISO 12,800 – expandable to 409,600 – for shooting in low and very low light conditions. It is capable of recording in XAVC All Intra 4:2:2 10-bit depth with striking image quality in DCI 4K [4096 x 2160 – up to 60p], QFHD 4K [3840 x 2160 – up to 120p] and FHD [1920×1080 – up to 240p] for detailed slow motion. When more accessible file sizes are required, FX6 can record in XAVC Long GOP 4:2:0 8-bit QFHD 4K [3840 x 2160 – up to 120pvi] and 4:2:2 10-bit FHD [1920×1080 – up to 240p]. FX6 also includes a BIONZ XR™ image processing engine, first used in the new Sony Alpha 7S III camera, providing up to four times faster processing performance compared to the FS5 II.'
Developed with the same expertise as technology from Sony's VENICE cinema camera, the FX6 promises 'advanced cinematic colour science including S-CinetoneTM' for richer tonal reproduction as well as S-Log3,S-Gamut3 and S-Gamut3 Cine for post-production flexibility. The fact that the FX6 leverages colour science f ound in the VENICE, it should allow for simple matching of footage with other cameras in the Sony Cinema range.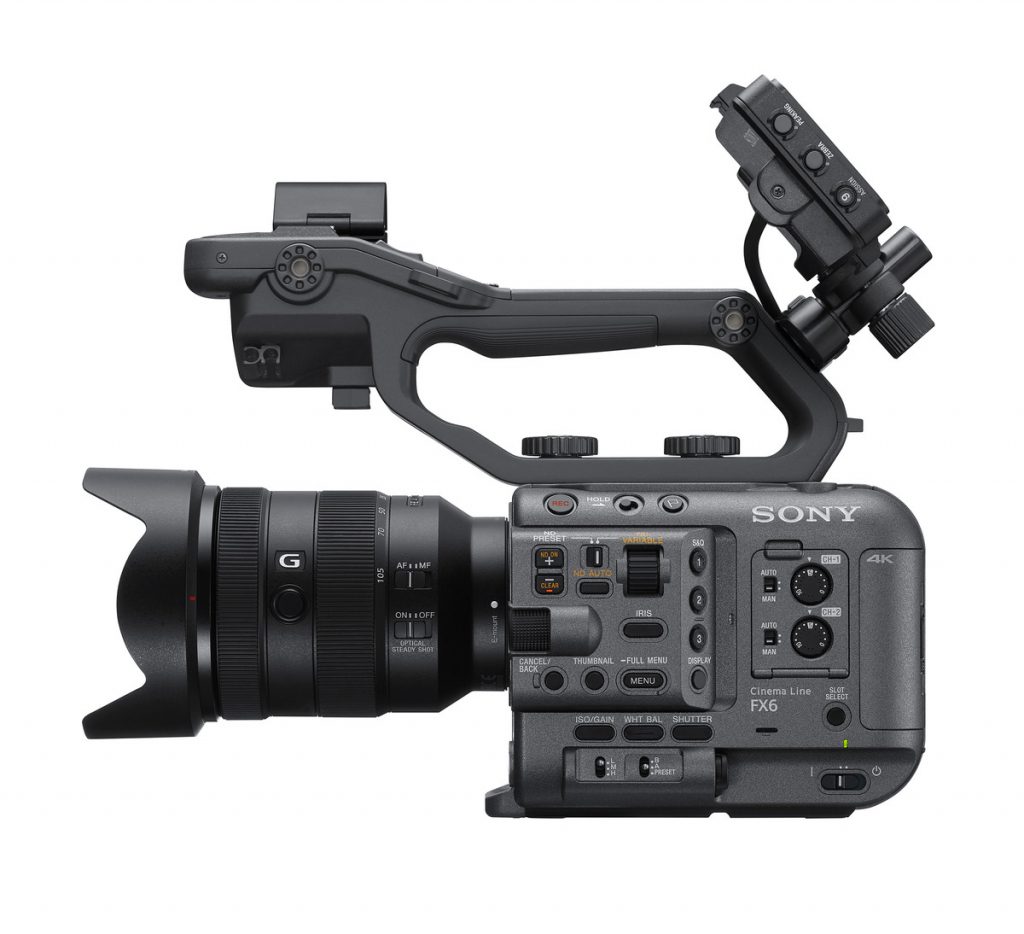 Advanced Video
The FX6 draws other elements of tried and tested tech from its DI and Cinema ranges, notably the impressive AF features found in the current Sony Alpha series. The new FX6 gives Fast Hybrid AF by combining 627-point focal-plane phase-detection AF with advanced Face Detection and Real-time Eye AF in high frame rates with continuous AF, allowing camera ops to track quick-moving subjects in slow motion without losing focus. Fast Hybrid AF operates with over 50 native E-mount lenses. The new camera also promises to capture up to five times slow-motion with 4K [QFHD] 120fps.
ND Filters Onboard
The FX6 boasts internal electronic variable ND filters to ease the control of the camera's filter density. This means that you can set the variable ND to auto or adjust the filter density manually in smooth increments from 1/4 to 1/128 without altering the depth of field or shutter angle, even during changing lighting conditions.
Viewfinder
You'll find a 3.5-inch LCD Viewfinder with the FX6, which can be attached to various spots of the camera body. This will give shooters greater freedom and flexibility coupled with touch operation. Using the quick-access control menu for commonly accessed features, users can change key settings with a single touch, including Codec, Imager Scan Mode, Picture Size and Frequency, Base ISO and Sensitivity, Shooting Mode and Audio Levels.
Pro-Level Workflow
The all-new FX6 incorporates a 12G-SDI output that supports 16-bit RAW, HDMI output, timecode in/out, built-in Wi-Fi and four-channel audio recording [via XLR Interface, Multi-Interface Shoe and built-in Stereo Mic]. It also features two media slots compatible with CFexpress Type A cards for higher overall capacity and faster read and write speeds in addition to SDXC UHS-II/UHS-I cards.
Thoughts
Whatever your thoughts on the new FX6, it looks like another great camera from the Sony stable. We'll be laying hands on a sample soon, to review and to give a more considered opinion on where this sits; the value for money and who might snap it up instead of other cameras in the Sony stable along with competition. Keep an eye on #TheMeasure and sign up for notifications and our social channels to make sure you don't miss a thing.
Pricing and availability
The new FX6 full-frame Cinema Line camera will be available from next month in the UK, [December 2020] for around £6,000.
Sony has suggested that a great partner for the FX6, [also the VENICE and FX9] is the SELC-1635G T3.1 G Cinema Lens Series full-frame wide-angle zoom. Its large F2.8 aperture and circular 11-blade aperture gives users a cinematic shallow depth of field along with smooth bokeh. This is available in the UK now and will also set you back a cool £6,000.
You can learn more at Sony's dedicated websites, inlcuding exclusive stories about Sony's impressive Cinema Line, the new FX6 and other imaging products from the brand. Head HERE for nmore on the Cinema Line and HERE for the Sony Alpha Universe.