Sony Announces the Xperia 1 III and Xperia 5 III
Sony has announced two new additions to its Xperia 1 and 5 flagships series line-ups with Xperia 1 III and Xperia 5 III. Both devices provide a plethora of integrated features that connect the Xperia community with its passions. Whether they are photographers, audiophiles, cinephiles, gamers or cinematographers alike, the next generation of Xperia 1 and 5 flagships series will enable the user experience with its ark of new features.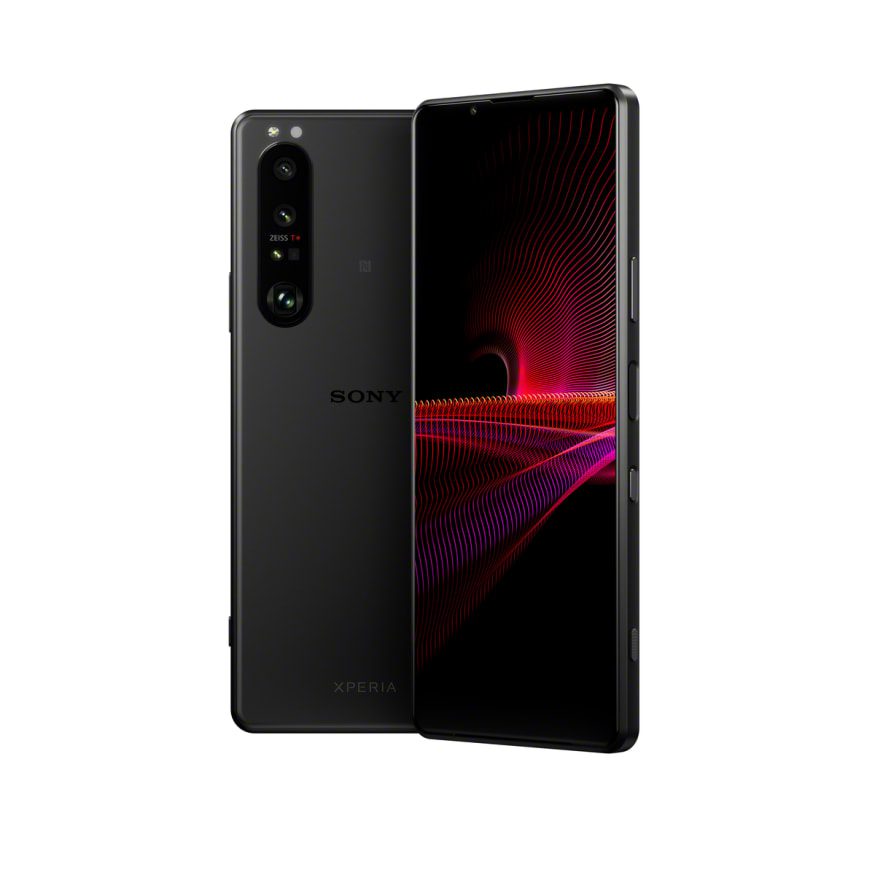 A Quick Overview
World´s first smartphone with a Variable telephoto lens paired with a dual PD sensor
Real-time Eye AF for humans and animals, newly equipped Real-time Tracking and fast, accurate continuous AF across all lenses
20fps Burst Mode with low light noise reduction powered by BIONZ X
Brand new AI super-resolution zoom technology
Updated Photography Pro feature – now equipped with 'Basic Mode'
World's first smartphone with a 4K HDR 120Hz Refresh rate display crafted from Gorilla Glass Victus
Evolved Full-stage stereo speakers – now 40% louder than the previous model
New and improved Game Enhancer features – including a new audio equaliser, an optimised V.C microphone and high-frame-rate recording feature
World's first smartphone to reproduce 360 Reality Audio in the speakers, as the recording artist intended it to be heard
Addition of brand new 360 Spatial Sound – for an immersive audio experience
Qualcomm Snapdragon 888 5G Mobile Platform
Improved battery life [4500mAh] and the ability to charge up to 50% of capacity in 30 minutes with the kitted 30W charger – in addition to a newly extended battery life of up to three years
Pro tech from Alpha cameras
Xperia 1 III and Xperia 5 III were co-developed with the engineers behind Alpha series cameras, renowned for their industry-leading autofocus technology. Both models include fast, accurate continuous AF across all lenses and Real-time Eye AF. And in Xperia 5 III, object tracking technology is featured, allowing photographers to capture accurate shots of moving subjects in a wide variety of scenarios with a simple tap on the screen.
Object tracking is upgraded with real-time tracking, allowing users to shoot challenging moving subjects. Using AI-based algorithms and the 3D iToF sensor to measure distance, Real-time Tracking can accurately detect and focus on a subject and continue to track it even if it temporarily moves out of sight.
Furthermore, both models offer continuous AF that performs AF / AE calculations 60 times per second – enabling users to shoot and store 20 shots [20fps] with high precision, accurate focus and optimised exposure. This level of performance is comparable to that used in professional sports cameras such as the Alpha 9 series. The BIONZ X processor enables users to shoot in low-light scenarios in Burst Mode for the first time, producing results with noise reduction that have never previously been possible in predecessor models.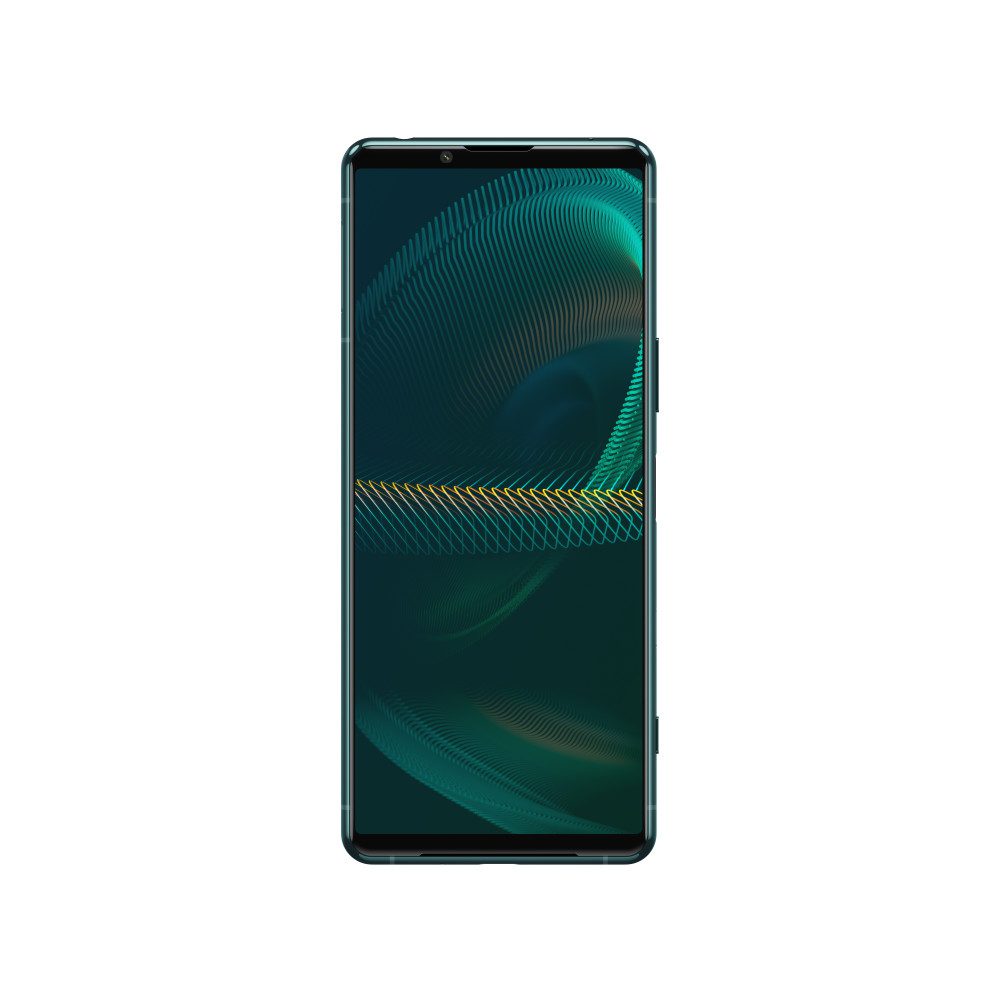 Getting Closer with a Variable telephoto lens
A key feature for both models is a World´s first smartphone with a Variable telephoto lens paired with a Dual PD sensor that reaches up to a 105mm focal length – complemented by fast autofocus thanks to its Dual PDAF sensor. When switching between 70mm and 105mm, the focus is adjusted in an instant to swiftly capture the beauty in the detail.
Photographers can further expand their creative possibilities with 16mm, 24mm, 70mm and 105mm focal lengths for shooting stunning compositions – whether that be landscapes, portraits or animals. Both models continue to feature ZEISS optics calibrated specifically for the Xperia smartphone. The ZEISS T coating contributes to high-end rendering and contrast by reducing reflections.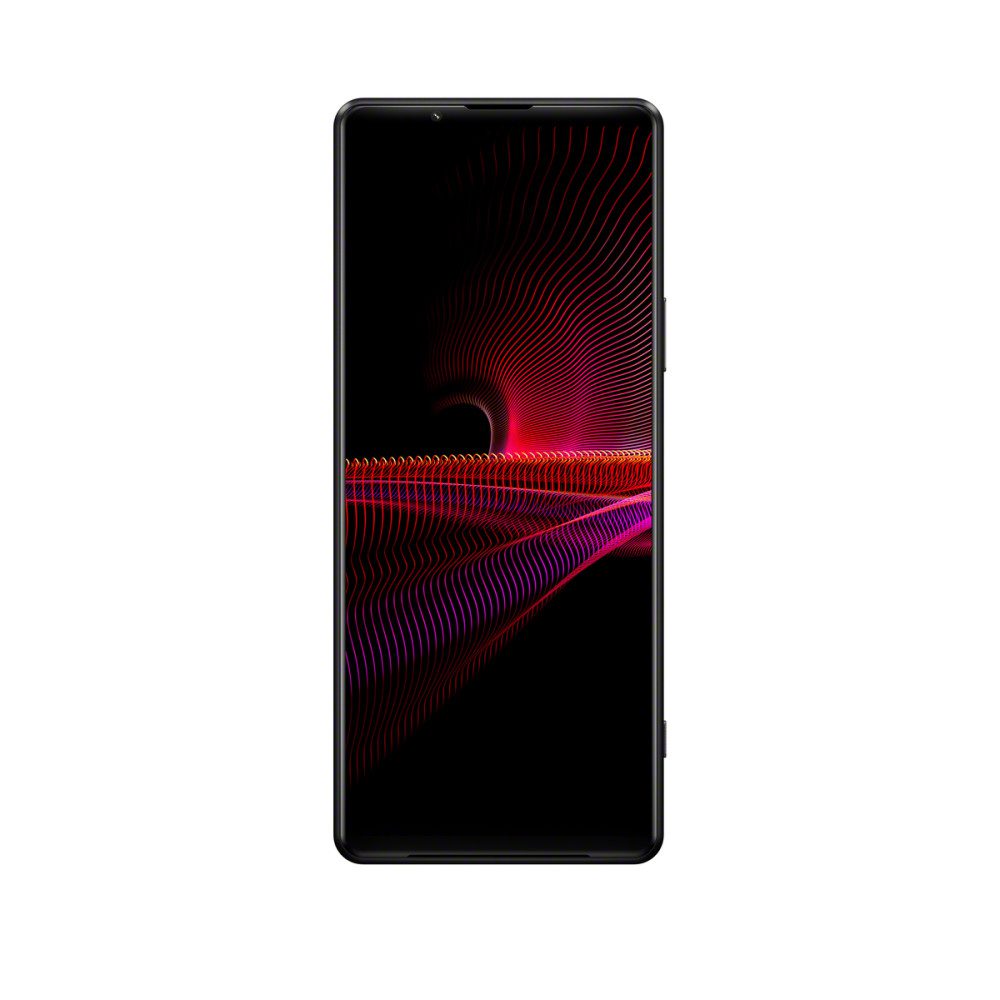 Bring the big screen to your hand
Whether on the go or at home in comfort, the new Xperia models are a true cinephile's dream. Xperia 1 III features a larger than life 6.5" 21:9 CinemaWide 4K HDR OLED display with 120Hz Refresh rate whilst Xperia 5 III offers a stunning 6.1″ 21:9 CinemaWide HDR OLED display with a 120Hz refresh rate. Both models transport users into a uniquely immersive viewing experience, allowing them to lose themselves in their favourite movies or TV shows.
Users can now enjoy their favourite entertainment as the producers intended with the Creator Mode. "Powered by CineAlta", it now features a factory-calibrated OLED display with a highly accurate white point which mirrors the colour reproduction of Sony professional colour monitors used in leading Hollywood studio productions. Additionally, both models feature 10-bit equivalent displays [8-bit with 2-bit smoothing] that can display a myriad of colours without banding and support BT.2020 colour space.
Xperia 1 III and Xperia 5 III capture the senses and offer an audio-visual experience like no other. Consistent with their predecessors, they benefit from the X1 for the mobile engine which brings BRAVIA HDR remastering technology to everything users watch meaning that content is beautifully expressive. Streaming content is more lifelike than ever with more contrast, colour and clarity. Likewise, thanks to the continued incorporation of Dolby Atmos sound tuned in collaboration with Sony Pictures Entertainment, users can experience a fully immersive, multi-dimensional performance with headphones or the smartphone's built-in Full-stage stereo speakers.
Create movies like the pros
Cinematography Pro "powered by CineAlta" enables more choice for engaging, storytelling with dramatic slow-motion cinematography creation, all within a 4K HDR 120fps slow-motion movie recording feature which can capture and playback up to 5x slow-motion when set at 24fps. It also records in 21:9 ratio at 24/25/30/60fps, enhancing cinematic expression. Eight different Look colour management pre-sets allow you to completely change the mood of your scenes, utilising different cinema styles, a vital tool in advanced storytelling. Sony's unique Intelligent wind filter technology uses award-winning audio separation technology to reduce wind interference for clearer audio recording.
New features within both models include a range of UI improvements designed specifically with moviemakers in mind. For instance, to help users control their workflow, they can easily check how much free memory is remaining and how much recording time is still available. They can also easily check which parameters they used on a specific clip, in order to apply them to other projects. Each clip's parameter details now include resolution, FPS, look, lens, stabiliser, WB, ISO, shutter angle/ speed, focus and audio level. This is further complemented with the ability to review and organise footage with clip playback, allowing users to playback clips with a simple swipe on the phone's display.
Need for Speed
Combining 5G and Wi-Fi connectivity with the latest Qualcomm Snapdragon 888 5G Mobile Platform, the next generation of Xperia raises the bar for smartphone performance. This is thanks to the Qualcomm Kryo 680 CPU enabling 25% higher performance and Qualcomm Adreno 660 GPU delivering 35% faster graphic rendering than the previous generation.
With a 4,500mAh battery, both models offer plenty of power to keep users going through the day while a range of charging features helps maximise convenience and prolong battery life. When the battery needs a boost, it can be charged up to 50% in just 30 minutes with the included charger XZQ-UC1. Furthermore, Xperia Adaptive Charging allows the battery life to be extended up to three years [up from two in previous models] in both models. Xperia Adaptive Charging works by monitoring the phone as it charges, to make sure the battery isn't overworked.
Finally, Xperia 1 III offers a wireless charging and Battery share function, allowing the device to be connected to a wireless charger to conveniently top up the battery. Thanks to the Battery share function, it can double as a charging pad for other devices too.
Accessories
Both models are available with a new and improved Antibacterial Style Cover. Designed with durability in mind, the covers feature a built-in stand to support horizontal placement and provide a comfortable viewing experience. They are also coated with anti-bacterial material that has a protection rate of up to 99.9% – preventing cell growth and maintaining cleanliness.
A 30W compact charger is also available and features USB-C power delivery. Safely designed for overheat protection, this new charger is certified with PPS support [Programmable Power Supply] to reduce heat impact.
Availability
Xperia 1 III will be available in Frosted Black and Frosted Purple and shipping with Android 11 from early Summer 2021.
Xperia 5 III will be available in Black and Green, and shipping with Android 11 from early Summer 2021.