Sony Announce the RX10 Mark IV
Sony has finally announced the RX10 mark IV [4]. The new camera is showing us what bridge cameras can really do, and is packed with some very cool features that are definitely worth checking out. Reading the long list of key features, we picked out the best bits and here they are
24-600mm F.2.4 – F4 Zeiss Vario-Sonnar T* lens
24fps Continuous Shooting
20.1 Megapixel 1-inch sensor
315 phase detection points covering roughly 65% of the sensor
249 image buffer is giving you around 10 seconds of spray and pray
Shutter speed up to 1/32,000
Built-in Image stabilisation is giving around 4.5 stops of shutter speed improvement
4k [30fps or 24fps] Video with no pixel binning
1080p up to 120fps
7 seconds [in shoot time priority] up to 1000fps
External Mic and headphone input
New LCD is giving improved viewing in bright light
So that's just some of the specs for this pretty sweet camera. At the PhotoBite Headquarters, we're looking forward to getting our hands on it and putting Sony's new toy to the test.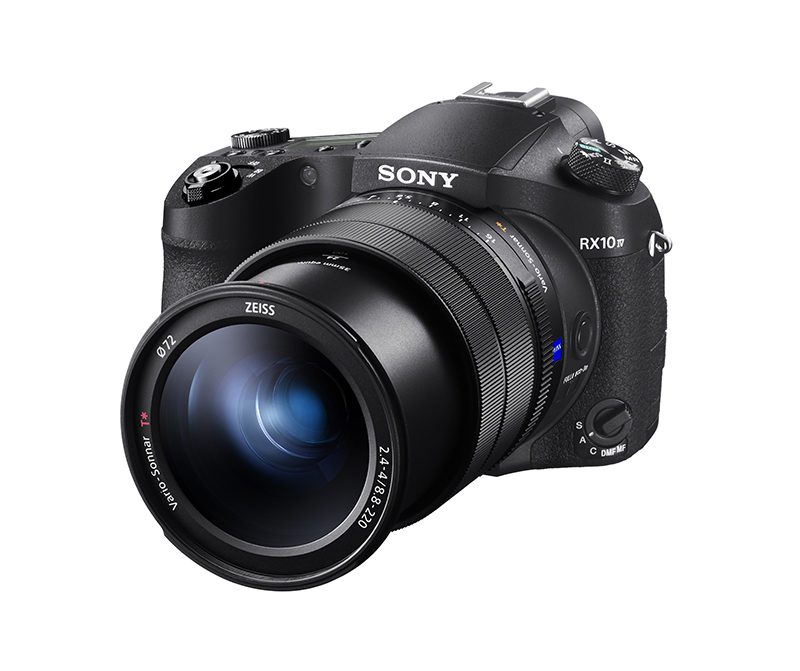 The New RX10 Mark IV from Sony
It'll be exciting to try out the 1000fps video and to see how sharp the 4k video is through the lens and see if the lack of pixel binning does anything to improve the final look of the video.
We think it's safe to say bridge cameras have come a long way in the last ten years.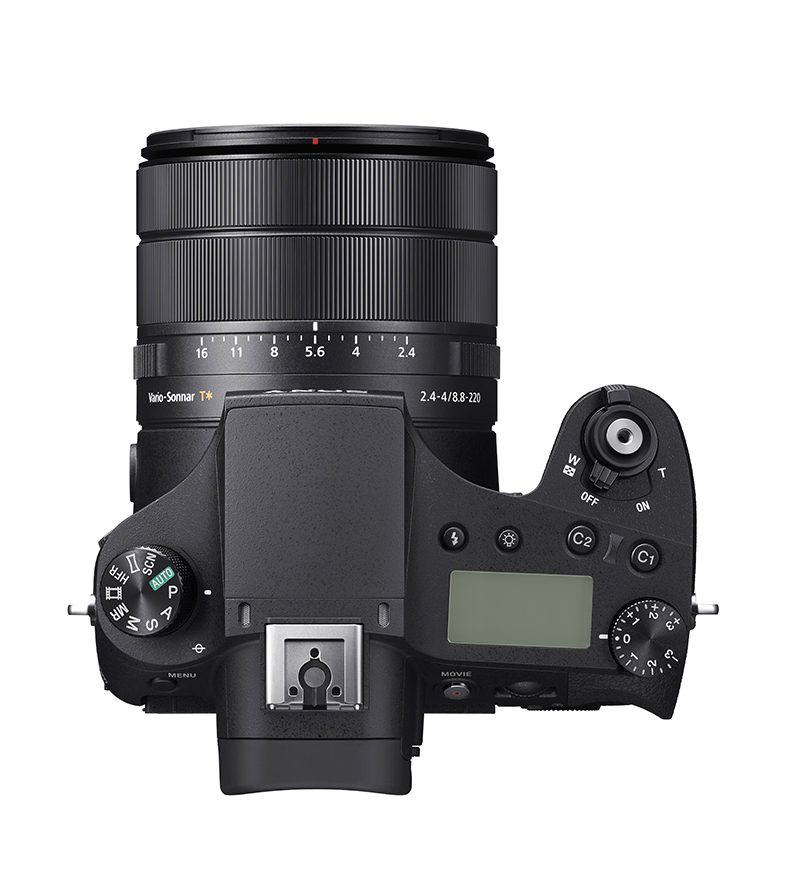 The New RX10 Mark IV from Sony
If you want to get more detail on the points, directly from the Sony press release, then continue reading below
World's Fastest AF Speed of 0.03 seconds, 24 fps Continuous Shooting with full AF/AE tracking
315 focal-plane phase-detection AF points are covering approx. 65% of the frame
ZEISS® Vario-Sonnar T* 24-600mm[iv] F2.4-F4 Large Aperture, High Magnification Zoom Lens
4K Movie Recording with full pixel readout without pixel binning
New Sensor
The RX10 IV camera is equipped with a latest 1.0-type 20.1 MP Exmor RS CMOS stacked image sensor with DRAM chip along with a BIONZ X™ image processor and front-end LSI.
Fast Focusing, Fast Shooting
The RX10 IV features a Fast Hybrid AF system that combines the respective advantages of 315 phase-detection AF points covering approximately 65% of the sensor and contrast-detection AF to enable the camera to lock focus in as little as 0.03 seconds.
The RX10 IV offers continuous high-speed shooting at up to 24 fps with full AF/AE tracking, with an impressive buffer limit of up to 249 images. With the improvements in processing power for the new camera, EVF display lag during continuous shooting has been reduced, allowing shooters to capture the decisive moment with confidence. Also, for convenience during image playback, continuously shot images can be displayed in groups instead of individual shots.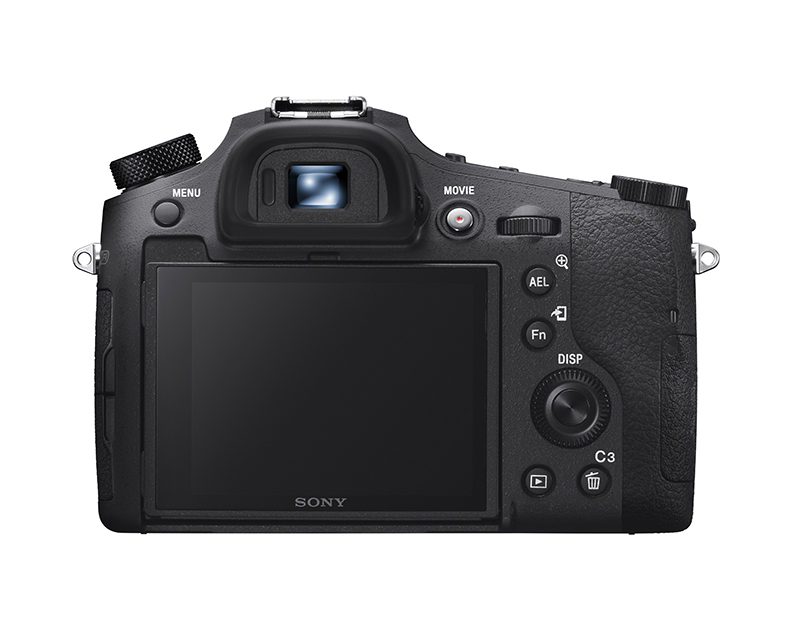 The New RX10 Mark IV from Sony
The RX10 IV also has a high-speed Anti-Distortion Shutter [maximum shutter speed of up to 1/32000 second] that reduces the "rolling shutter" effect commonly experienced with fast moving subjects, and can shoot completely silently in all modes, including continuous high-speed shooting, when the electronic shutter is engaged. A mechanical shutter mode is also available as well if required by the user.
ZEISS® Vario-Sonnar T* 24-600mm F2.4-F4 Lens
The 24-600mmiv ZEISS® Vario-Sonnar T* lens on the Cyber-shot RX10 IV camera features a large maximum aperture of F2.4-F4.0, helping it achieve great image quality throughout the entire zoom range, all the way up to ultra-telephoto.
The lens also has built-in Optical SteadyShot™ image stabilisation that helps to reduce camera shake and image blur. When the feature is activated, it is equivalent to an approximate 4.5 steps shutter speed improvement.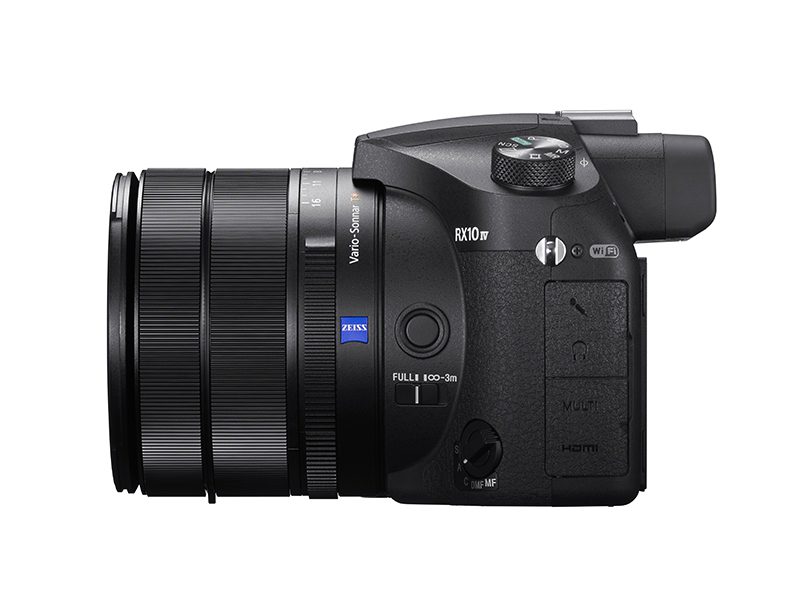 The New RX10 Mark IV from Sony
Professional Video Capture
The new RX10 IV becomes the latest Cyber-shot RX camera to offer the advantages of 4K [QFHD 3840 x 2160] movie recording, with its Fast Hybrid AF system realising approximately 2x faster-focusing speed compared to the RX10 III.
In 4K mode, the RX10 IV utilises full pixel readout without pixel binning, capturing approximately 1.7x more information than is required for 4K movie output to ensure that all the finest details are captured accurately. The camera utilises the XAVC S™ codec, recording video at a high data rate of up to 100 Mbps depending on shooting mode. Users have the option of shooting at either 24p or 30p in 4K mode (100 Mbps), or in frame rates of up to 120p in Full HD mode.
The new camera also has a variety of other professional calibre video features including Picture Profile, S-Log3/S-Gamut3, Gamma Display Assist, Proxy recording, Time Code / User Bit and more, as well as input for external microphone and output for headphone monitoring.
Super slow motion video recording is also available, with an extended duration of about 4 seconds [in quality priority mode] and 7 seconds [in shoot time priority]. This unique feature gives users the ability to choose among 1000fps, 500fps and 250fps frame rates and standard 50p, 25p and 24p playback formats.
Upgraded Operation and Customization
The New RX10 Mark IV from Sony
The RX10 IV features Sony's latest 3.0-type 1.44M dot tiltable LCD screen with Touch Focus and Touch Pad function, another first for the Cyber-shot RX series, for quick and smooth focusing operation, and WhiteMagic™ technology, ensuring that LCD viewing is bright and clear in even outdoor lighting conditions. Additionally, it is equipped with an approx. 2.35M dot high-contrast XGA OLED Tru-Finder™, ensuring true-to-life image preview and playback functionality. Triple lens rings for aperture, zoom and focus are also available, with a completely quiet, smooth option for the aperture ring that is ideal for video shooters.
The RX10 IV is also dust and moisture resistant, and Wi-Fi®, NFC™ and Bluetooth® compatible.
Pricing and availability
The new Sony Cyber-shot RX10 IV camera will ship in October for approximately £1,800
Watch Sony's short introduction video below: