Sony Announce the RX0: A New Tough Camera for the VR Generation
This new cam from Sony can shoot stills at [up to] 16 fps, 4K, 250fps HD, and is waterproof to an impressive 33 feet
Sony is literally flying right now. Not only are they responsible for astronomical amounts of sensors that can be found in many other camera brands, but their own product range is now so impressive, other brands are having to seriously up their game to compete.
So happy are Sony, right now, that they've introduced the new RX0, in an attempt to hit new markets. The RX0 is squarely aimed at the virtual-reality [VR] and remote camera shooting markets and comes loaded with a 1″, 15.3-megapixel Exmor RS CMOS sensor with a fixed Zeiss 24mm F4 wide-angle lens, giving it the same kind of image quality you'll expect to find with a new RX100 Mark V. It can also shoot 4K video, full HD at 240 fps and 16 fps RAW still images.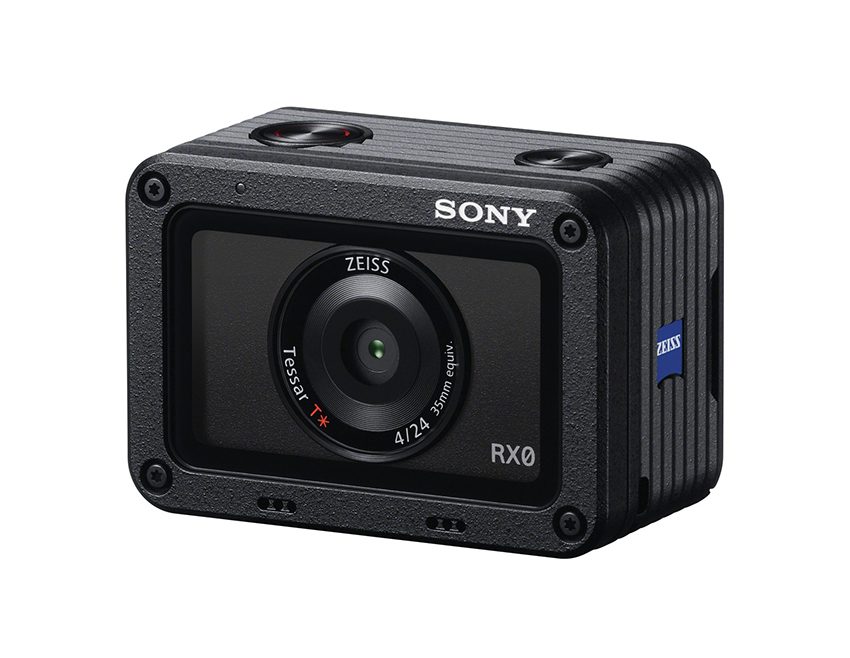 The new RX0 camera from Sony
It can also shoot 4K video, full HD at 240 fps and 16 fps RAW still images! Impressive stuff – are you listening, GoPro?
The advent of 'crash' cameras being used in film productions is no new thing, and the new RX0 appears to be tailor made for a multitude of applications in 'regular' film, along with 360/VR and, given the weight, even drone cam work.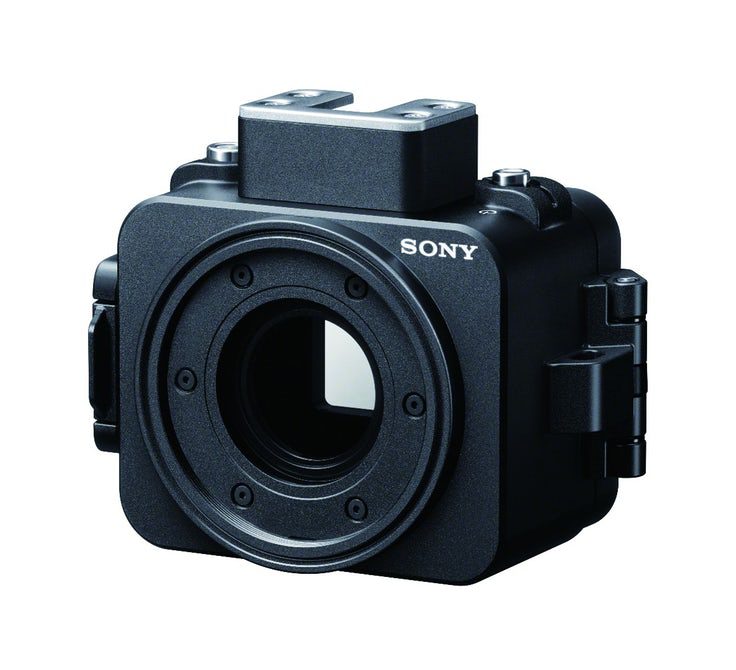 Sony's RX0 underwater housing
The new camera only weighs 3.9 ounces and is a mere 2.38 x 1.63 x 1.19″. It's dust and rain-proof and is waterproof to 10 metres, or 33 feet, but there is an optional MPK-HSR1 housing that will give you the ability to go down to 330 feet. It's tough, too. You can comfortably drop the RX0 from [up to] 6.5 metres.

It is interesting to consider the practical application for this camera and it seems clear, from the list of specs, that it is intended to be used as part of a multi-camera rig for VR capture, mixed reality and 360-degree videos or stills. With this in mind, the RX0 will support multi-camera control via a wireless FA-WRC1M radio commander, which will support up to fifteen RX0s to be triggered at once, although Sony are hoping to increase that number with an access point, which we can expect to see sometime next year. Without it, you can trigger five RX0s using Sony's PlayMemories app.
Pricing and availability
The RX0 will be available from October 2017 for $700 [sorry only US pricing so far, but you'll get an idea].